PETA's ExtraVEGANza at Tag On – A Fashion Expo
Tag On – A Fashion Expo, a platform showcasing designers & exhibitors, which took place at Bombay Exhibition Center, NESCO on September 8 proved to be the perfect platform for PETA's ExtraVEGANza stall.
PETA exhibited an assortment of vegan products from various companies that don't test on animals, including a faux-fur jacket from ASOS, bags from Baggit, gqpaccessories and Merci, shoes from Ethik, faux-fur sachets from The Throw Company, faux-leather sachets from Alcantara and banana-silk sarees from Pallod Creations.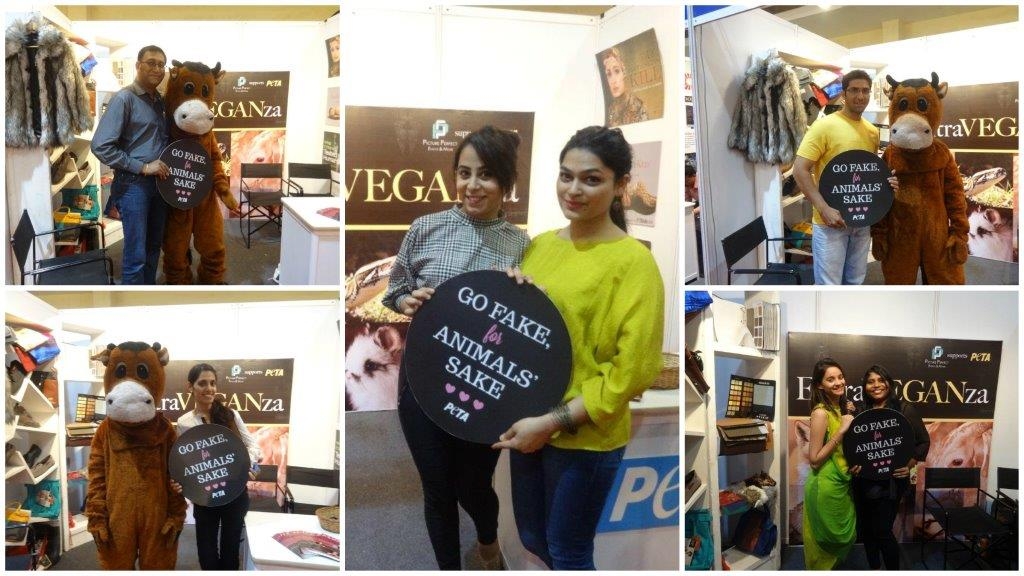 PETA's 'cow' mascot also distributed badges among excited guests to proudly point out their own animal-friendly fashions with the tagline "Fake for Animals' Sake". Synthetic leather and faux fur materials were also displayed at the stall for awareness.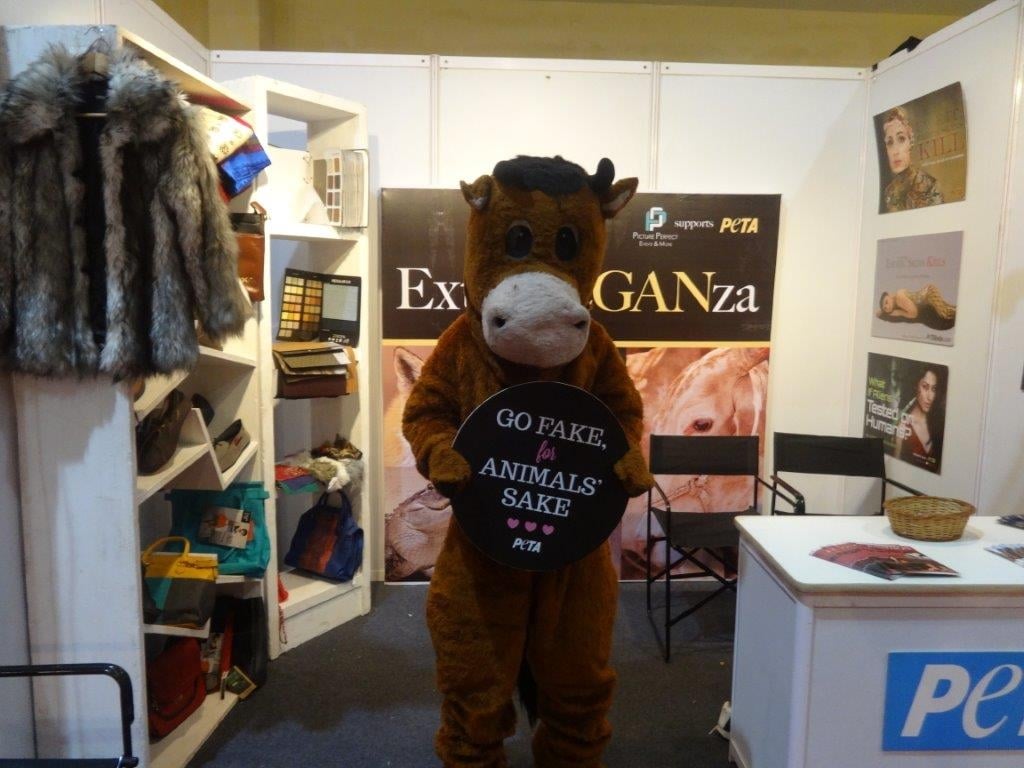 You Can Help
Not only are all animal products eco-sensitive but vegan labels produce high-quality must-have pieces of clothing and accessories. Pledge to go leather- free TODAY!