PETA Nominated for iVolunteer Award
Big news: PETA India have been nominated for an iVolunteer Award, thanks to our various campaigns to help animals.
PETA's vital work is winning landmark victories and saving animals' lives. For example, we are helping to bring about a nationwide ban on testing cosmetics and their ingredients on animals, securing bans on cruel and often deadly bullfights and jallikattu (a bull-taming "sport") and launching Compassionate Citizen, a wonderful programme that's teaching millions of children the importance of being kind to all beings.
PETA now have a chance to win INR 1 lakh to use to help even more animals. We need your help, though. Please vote for PETA! Hurry UP! Voting ends on 18 May 2015.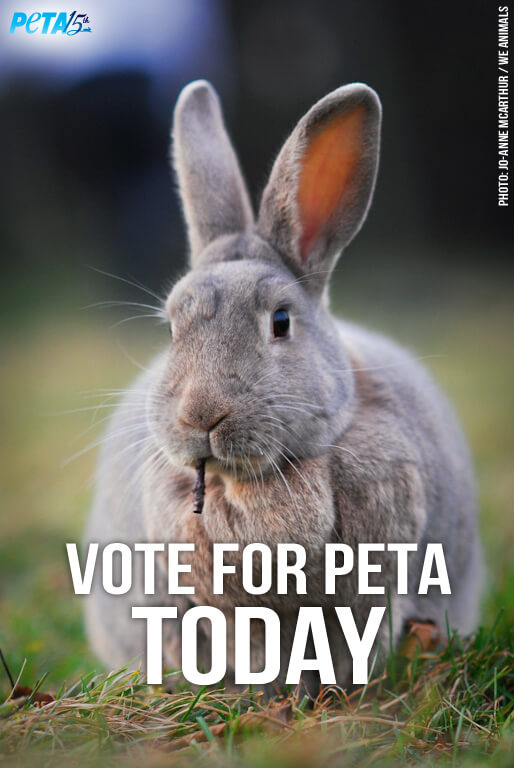 If you want to know more about our work, watch this inspiring video and read about our many victories from last year alone. If you're impressed, please vote for us and become a member if you aren't already. We can't do it without you, and we truly appreciate your support.