PETA India Celebrates International Animal Rights Day With Big Wins
PETA India is honouring International Animals Rights Day (10 December) by doing what we do every day: working to improve the lives of animals and fight for their rights. We have dedicated another year to rescuing animals and working with government officials, celebrities, and other influential people to improve animal welfare laws and policies. It has been a year of victories: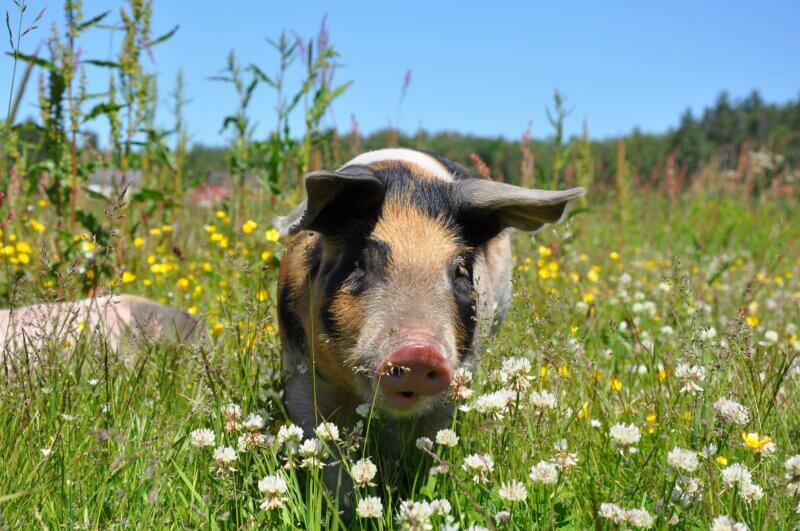 Following an appeal from PETA India, the government of Meghalaya banned gestation and farrowing crates in pig farming, joining Andhra Pradesh, Chhattisgarh, Delhi, Goa, Gujarat, Himachal Pradesh, Karnataka, Madhya Pradesh, Manipur, Mizoram, Punjab, Rajasthan, Uttarakhand, and Uttar Pradesh. These metal cages are used to cruelly confine pigs to a narrow space, leaving them unable to turn around or even stand up without difficulty.
Support Our Work for Pigs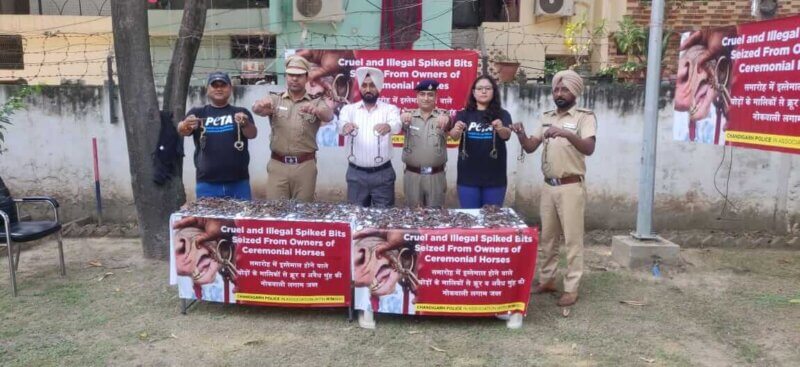 PETA India teamed up with Chandigarh Police to display 200 seized spiked bits, which are used to control horses used for rides and ceremonies through pain. Previously, such drives were conducted in Delhi, Lucknow, and Maharashtra.
Help Us Eradicate Illegal and Cruel Spiked Bits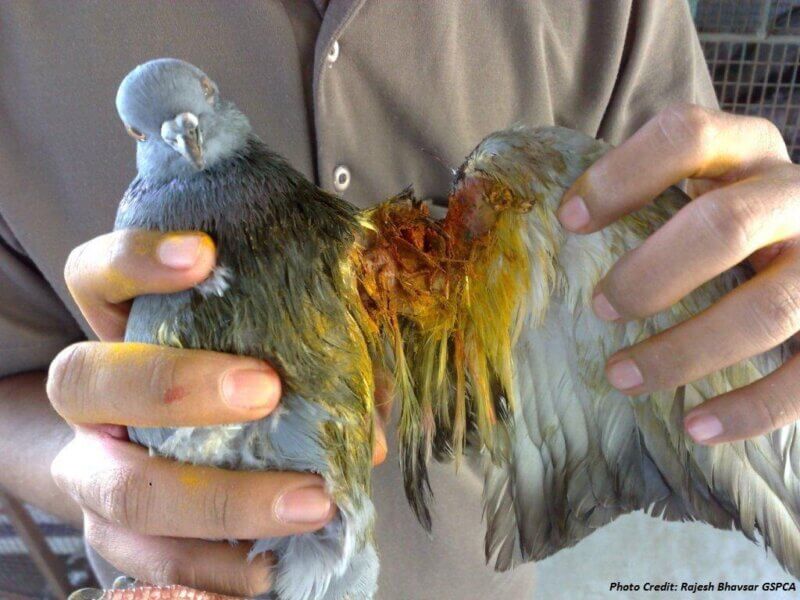 With PETA India's assistance, Delhi police seized illegal manja and the Chandigarh government prohibited glass-coated cotton string and other forms of manja. This harmful thread, used for kite flying, has a disastrous impact on bird populations, often slashing or cutting off their wings and feet, and also poses a risk to humans and the environment.
Act Now to Get All Forms of Sharp Kite Strings Banned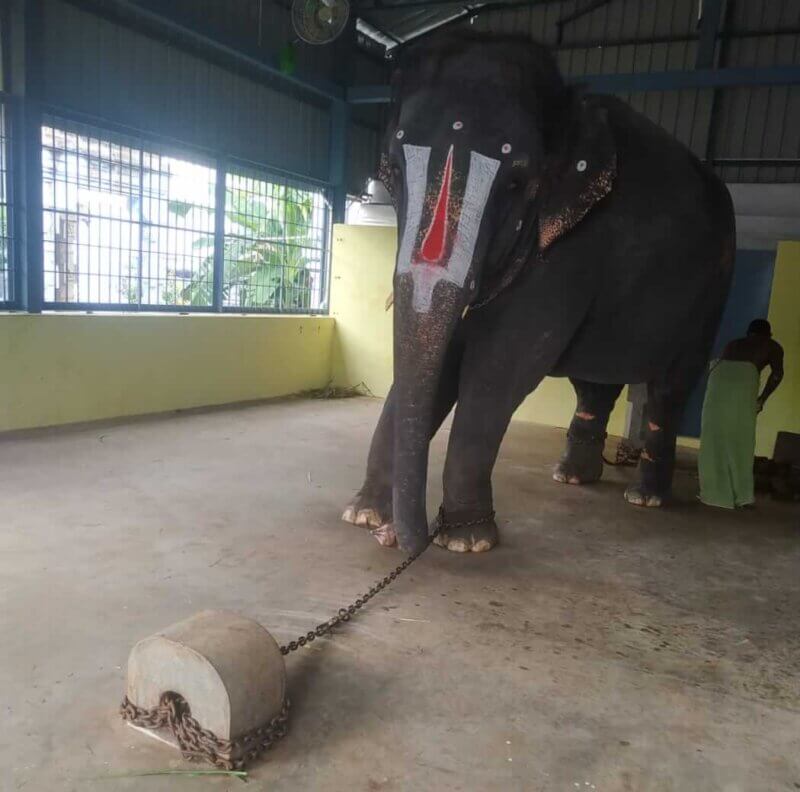 PETA India campaigned for the rescue of abused elephant Joymala (also known as Jeymalyatha), who has been in the illegal custody of the Srivilliputhur Nachiyar Thirukovil temple in Tamil Nadu for over a decade. As she is still being beaten and shackled in chains, we are working with authorities (along with outraged citizens and Sir Paul McCartney and Bollywood celebrities) to secure her release and approached the Gauhati High Court to request that she be transferred to a sanctuary with other elephants, where she will receive the veterinary treatment and care she deserves.
Speak Up for Joymala Now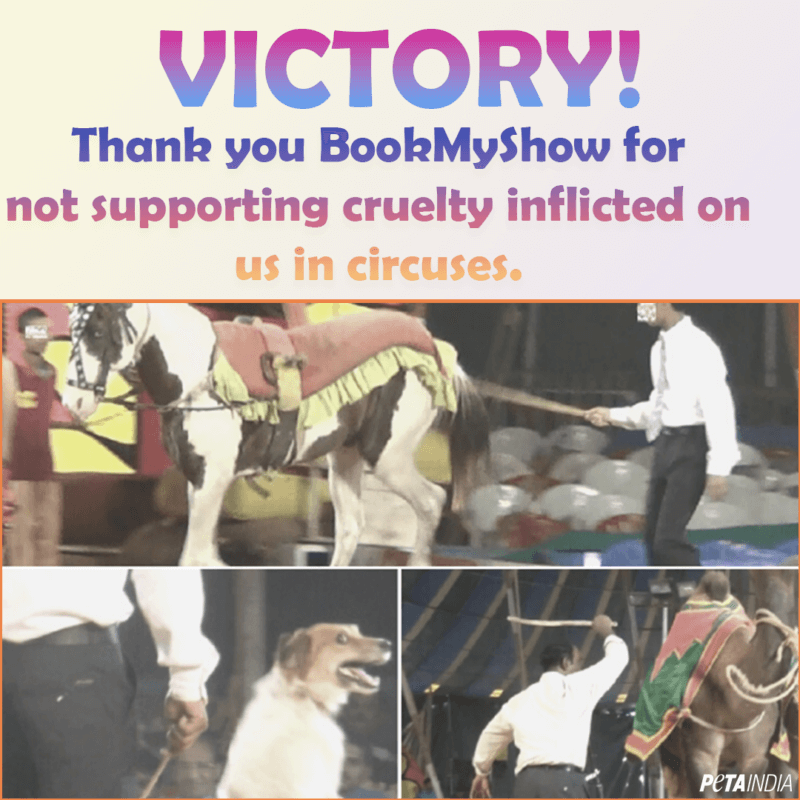 After meeting with PETA India, BookMyShow, India's largest online ticket portal, removed advertisements for all circuses that use animals from its platform. Circuses are notorious for their cruelty to animals, and the Animal Welfare Board of India (AWBI) advised the central government to pass legislation to stop the use of animals in these shows. More circuses are transitioning to featuring only human performers, proving that animals don't have to suffer for our entertainment.
Make Animal Circuses History: Act Now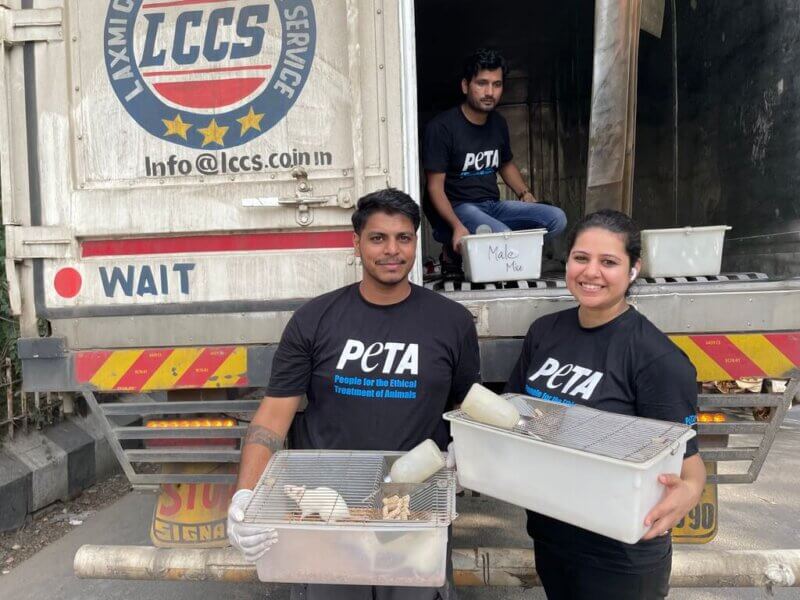 Victory! PETA India rescued more than 150 animals from the Jawaharlal Institute of Postgraduate Medical Education & Research, Puducherry. Rats and mice were being illegally bred and used for unauthorised experimentation. PETA India submitted evidence of cruelty and gross violation of legal protections.
Know Any Institute That Uses Animals for Illegal Experiments? Tell Us Now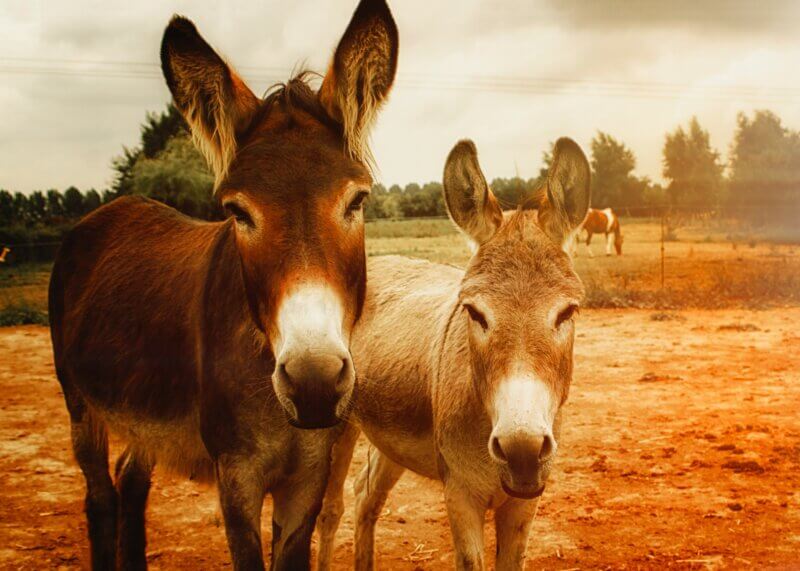 Stop the Illegal Donkey Meat Trade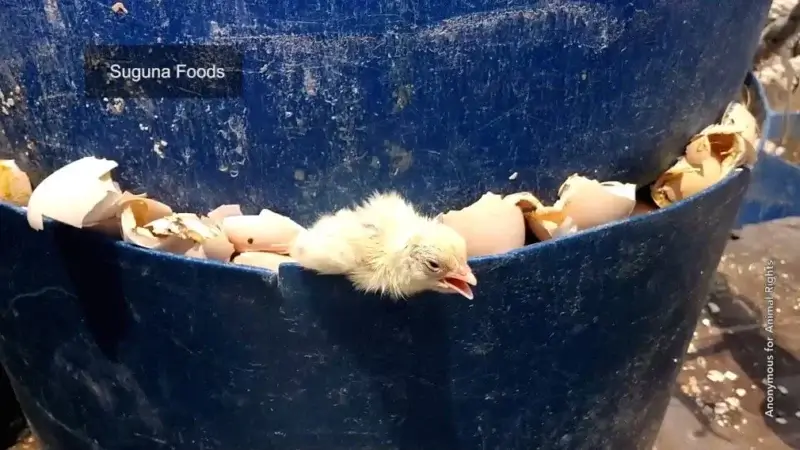 PETA India exposed the cruel practices used to kill chicks in the egg industry, which considers male chicks "useless" because they cannot produce eggs. They are set on fire, ground up alive, crushed, suffocated, drowned, buried alive, and dumped into large bins and left to die. Following our appeals, the governments of Assam, Bihar, Chhattisgarh, and Goa committed to the use of in ovo sexing technology (technology that allows the gender of the embryo to be detected at an early stage of development so that an egg, rather than a live bird, can be destroyed), once it is made commercially available in India, to stop the killing of live chicks. In addition, Andhra Pradesh, Gujarat, Haryana, Jammu, Kerala, Madhya Pradesh, Maharashtra, Rajasthan, Uttarakhand, and Uttar Pradesh have also issued orders directing an end to illegal and cruel chick-killing practices. You, too, can help!
Speak Up for Male Chicks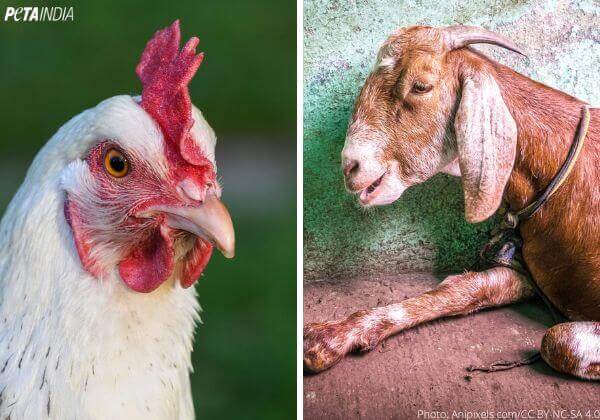 Punjab and Chhattisgarh police sought action to stop the illegal transport and killing of animals in the lead-up to Eid ul-Adha following a PETA India plea and an AWBI circular. Animals slated for sacrifice are crammed into crowded trucks, roughly unloaded, and beaten to keep them marching towards their death. They are then slaughtered in full view of other animals and often in front of traumatised children.
Help Get Animal Sacrifice Banned: Take Action Now!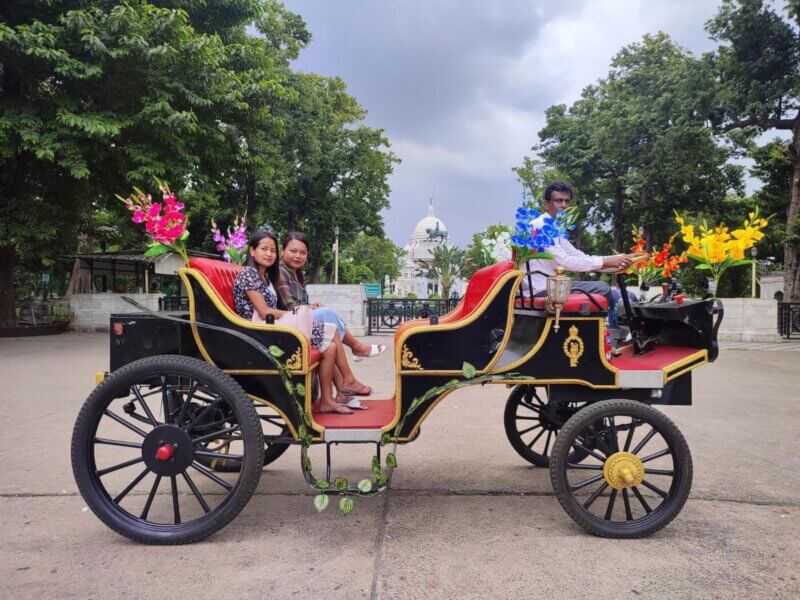 PETA India's petitions led the Honourable High Court of Calcutta to form an inspection committee to take steps to provide suffering, unfit horses used to haul tourist carriages with care and treatment. The use of horses to pull carriages leaves them injured, diseased, and malnourished, while also posing a safety risk to their human passengers and commuters on the road.
Help Horses in Kolkata Now
All living, feeling beings deserve respect and a good quality of life. Animals are not ours to experiment on, eat, wear, use for entertainment, or abuse in any other way. Want to fight for animal rights? Take action:
Speak Up for Animals