Manish Gupta Launches Vegan Collection at India Runway Week
Fashion prodigy Manish Gupta knows that compassion is always in fashion, which is why the designer's collection at 2015's India Runway Week was free from animal skins like leather and fur, and his show was dedicated to PETA.
Gupta's latest springdSummer collection "Florence" is completely plant-based. The designer's choice of material means it breathes, drapes beautifully, and launders well. And to remind attendees exactly where leather comes from, PETA's "cow" mascot walked the ramp holding a placard that read, "No Leather".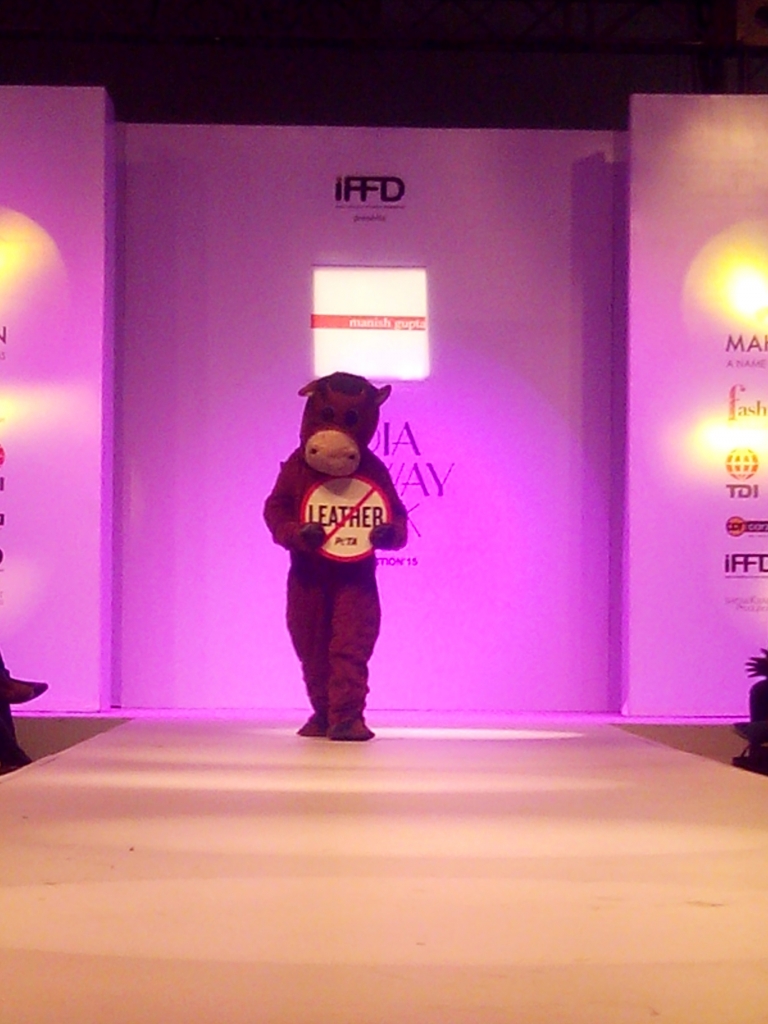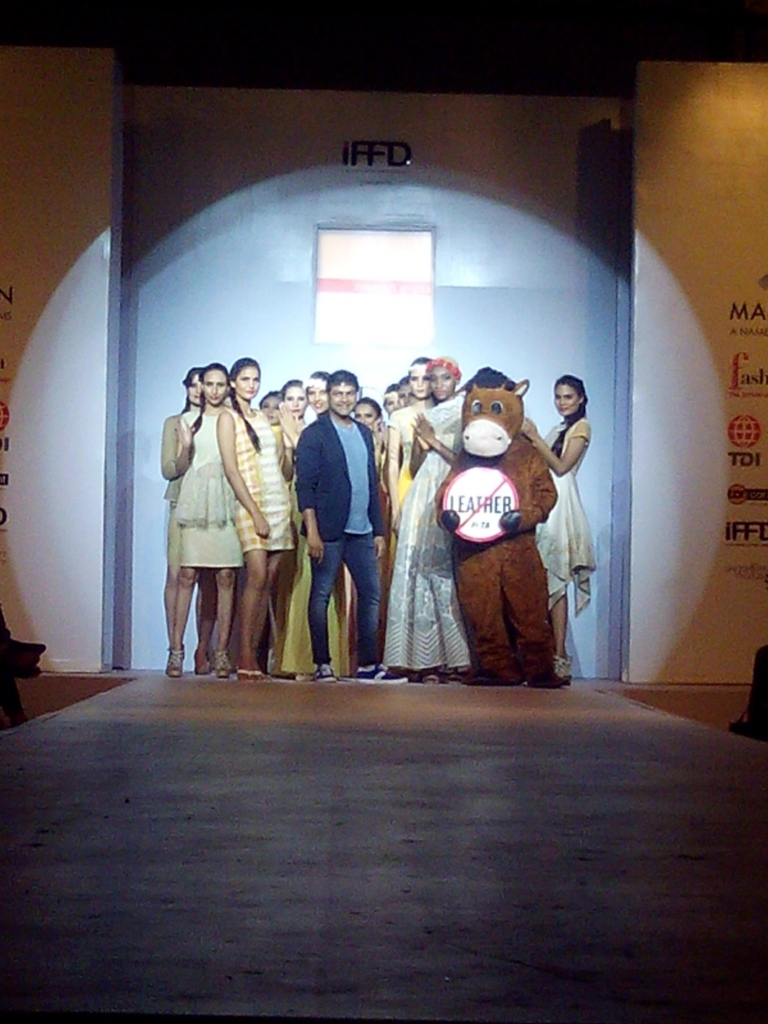 "Fashion is supposed to be fun", Manish says. "These days, there are a wide variety of plant-based and other non-animal based materials available, including vegan synthetic leather, that look and feel just like the real thing. We do not have to make animals suffer".
Leather production is violent and cruel. Cattle in India are typically crammed onto vehicles in such high numbers on their way to slaughter that they suffocate, inadvertently gouge each other with their horns or die in route. Those who survive have their throats hacked at, often while they are still conscious. Also, tanneries wreak havoc on our environment: Groundwater near tanneries has been found to contain high levels of lead, cyanide and formaldehyde.
You can help spare cows and other animals from such excruciating abuse by choosing to wear only animal-friendly fabrics. Check out the PETA-Approved Vegan Fashion Awards for some cruelty-free inspiration, and get informed about who pays the highest price for your wardrobe by watching this one-minute video about the Indian leather industry.