Indian Vegan Conquers Everest!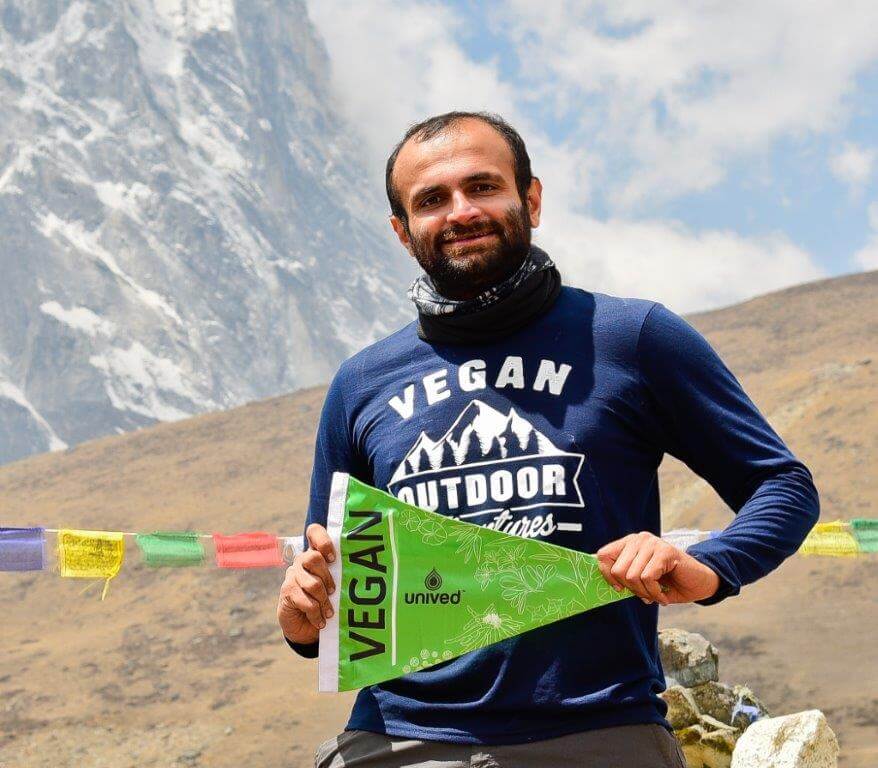 If you haven't heard of Mumbai software engineer Kuntal Joisher yet, you've been missing out. He's used his plant-derived strength to climb to the summit of Mount Everest.
He's been vegan for more than 14 years, and Everest is the second 8,000-metre summit he's scaled. In 2014, he climbed Mount Manaslu, the eighth-highest mountain in the world.
He proves that being powered by veggies can take athletes to high places. When asked why he chose to climb Everest, he quotes vegan ultra-marathoner Scott Jurek, who once said that
"the longer and farther I ran, the more I realized that what I was often chasing was a state of mind – a place where worries that seemed monumental melted away, where the beauty and timelessness of the universe, of the present moment, came into sharp focus".  This is the state of mind that Kuntal attains when climbing mountains
During his training, he eats plant-based wholefoods, including fruits, vegetables, legumes, grains, nuts, and seeds. He feels he recovers quickly, even after particularly intense workouts. When climbing, he usually eats the local vegan cuisine as well as a trail mix of dried fruits and nuts, nutrition bars made from dates and nuts, and various other snacks.
At the Everest base camp, he filled up on pancakes, Tibetan bread, lentils with rice , pasta, vegan pizza, veggie burgers, and porridges made from wheat, rice, and oats . The cooks even baked a vegan cake, so he didn't miss out on anything!
So, where do we get our protein from? The same place Kuntal gets his: plants.