Star Athletes Fuel Up on Vegan Foods
Vegan foods provide athletes with all the nutrients they need – without the excess saturated fat and cholesterol they don't. Vegans tend to have a lower body mass index than non-vegans, and studies show that eating plant-based foods can help reduce blood pressure, improve blood flow, and boost athletic performance.
Some of the strongest animals in the world, like gorillas, elephants, and buffaloes, are plant-eaters, as Patrik Baboumian – who broke the world record for the most weight ever carried by a human – points out in an ad for PETA US.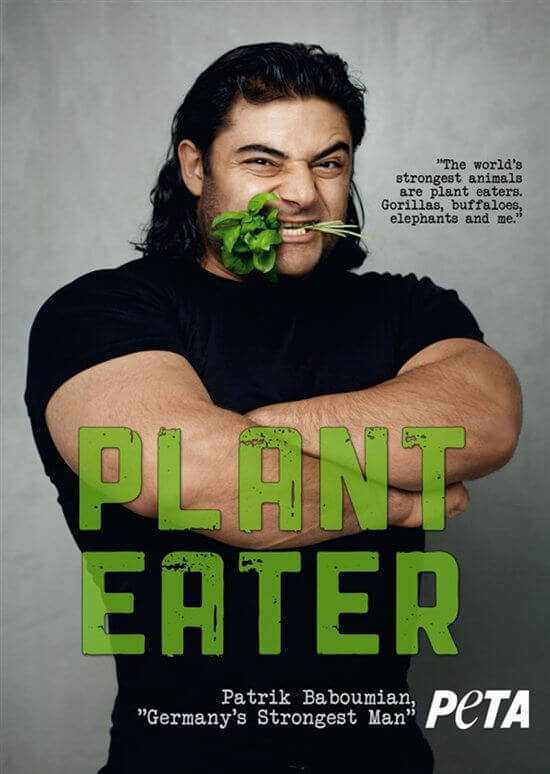 Many other esteemed international athletes fuel up on vegan foods, including Formula 1 racing driver Lewis Hamilton, who recently won the Japanese Grand Prix; runner Fiona Oakes, who has competed in marathons on all seven continents and at the North Pole, where she set a course record by 44 minutes; award-winning Canadian figure skater Meagan Duhamel, who took home an Olympic gold medal in the 2018 team event; and British boxer David Haye, who held world titles in two weight categories.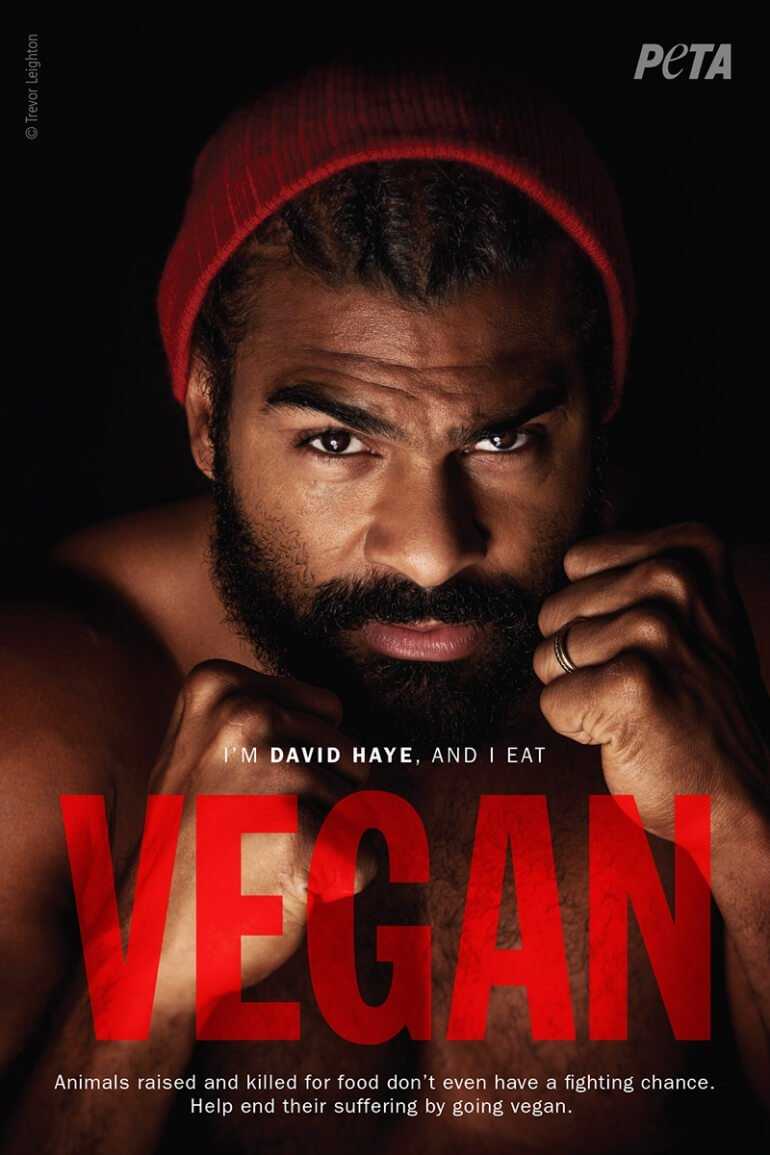 Then there's Dhruv Chaudhuri, who practises martial arts and coaches calisthenics.
And these vegan athletes are just a few of the many plant-powered sports stars out there. Keep an eye out for the upcoming documentary from Academy Award winners James Cameron and Louie Psihoyos (director of The Cove): The Game Changers follows military combat instructor and former Ultimate Fighting Championship martial artist James Wilks. After being badly injured, he began researching what he could do to help his body recover. His search became a five-year quest that led him to four continents and dozens of the world's top athletes and nutrition experts. "What I discovered was so revolutionary, with such profound implications for performance, health, and the future of the planet itself, that I had to share it with the world," he says.
Among the experts Wilks meets are Arnold Schwarzenegger, two-time World Surfing Champion Tia Blanco, Patrik Baboumian, former president of the American College of Cardiology Dr Kim Williams, founder of the Preventive Medicine Research Institute Dr Dean Ornish, and several members of the Miami Dolphins American football team. They all agree that meat, egg, and dairy consumption is a barrier to optimal health.
Schwarzenegger, who stopped eating dairy "products" 40 years ago, notes, "If they tell you to eat more meat to be strong – don't buy it."
Eating vegan meals not only reduces one's risk of developing health problems, it also helps stop animal suffering, combat climate change, and conserve resources. And vegan foods taste great, too! If you're ready to kick the meat habit and get in shape by going vegan, order a free vegan starter kit.