Girl Power for Animals at Kaleidoscope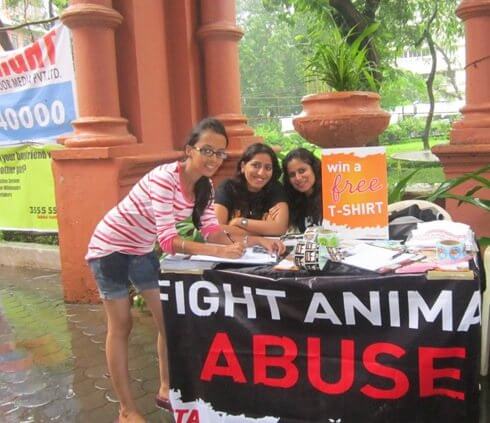 Downpours couldn't rain on the enthusiastic welcome that PETA Youth received at the Kaleidoscope festival at Mumbai's Sophia College. Petition pages calling for cruelty-to-animals laws to be strengthened filled up, stickers were stuck and PETA T-shirts were the fashion of choice.
Jump aboard to learn how you can make a difference on your own campus.