Umang Festivalgoers: Give Leather the Boot
PETA Youth was on the scene at the insanely popular Umang festival at Narsee Monjee College of Commerce and Economics (NM) to show students how simple it can be to help animals just by choosing the right shampoo and shoes.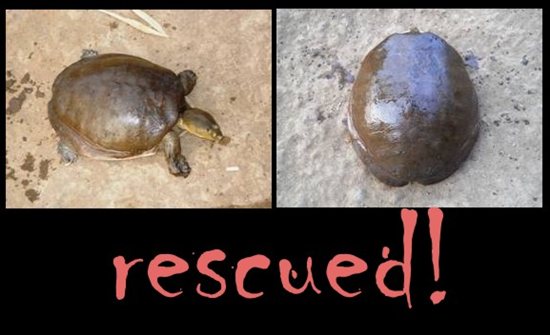 Before the festival got going, PETA India's science policy adviser, Dr Chaitanya Koduri, and PETA Youth's outreach adviser, Neha Singh, gave talks to NM students about cosmetics testing on animals and the importance of always buying cruelty-free makeup and personal care products. They also explained how animals suffer for leather and even brought along some faux leather jackets and shoes to show students how easy – and fashionable – it is to go leather-free.
When Umang was in full swing, PETA Youth encouraged students to quit leather and go for trendy, funky and animal-friendly options. Students posed for pictures next to a sign that read, "My Last Pair of Leather Shoes", as they pledged to give leather the boot. Senso sweetened the deal by giving each newly leather-free student a free gift certificate for a brand-new pair of nonleather shoes from its versatile line, which includes everything from fun sandals to men's dress shoes and high-style women's pumps.
PETA Youth handed out pro-animal stickers and posters and showed its hard-hitting leather exposé video, narrated by Pamela Anderson. And it's not only cows who are tormented and killed for leather. Zebras, bison, boars, deer, kangaroos, elephants, eels, sharks, dolphins, seals, walruses, frogs, crocodiles, lizards, snakes – and even cats and dogs – are also cruelly killed for their skins. After watching the video, numerous students swore off leather on the spot!
PETA Youth can rock your college festival, too! Just send us the dates and details at [email protected], and we will get you started.