Following PETA India Complaint, Delhi Police Book Sellers of Banned Manja
After receiving a complaint from PETA India, Delhi police conducted raids and seized hundreds of spools of manja (sharp kite-flying string often made of cotton thread laced with glass, metal, or other sharp materials) from various shops in the Chand Mohalla market of Gandhinagar in Shahdara. They registered offences against the sellers under Section 5 of The Environment (Protection) Act (EPA), 1986, for violations of the 10 January 2017 Delhi Gazette notification of the Delhi government banning the sale and use of all forms of manja.
The Delhi manja ban aims to prevent harm to humans, birds, and other animals as well as the environment. The order permits flying kites only with cotton thread free of any materials designed to increase its sharpness or strength.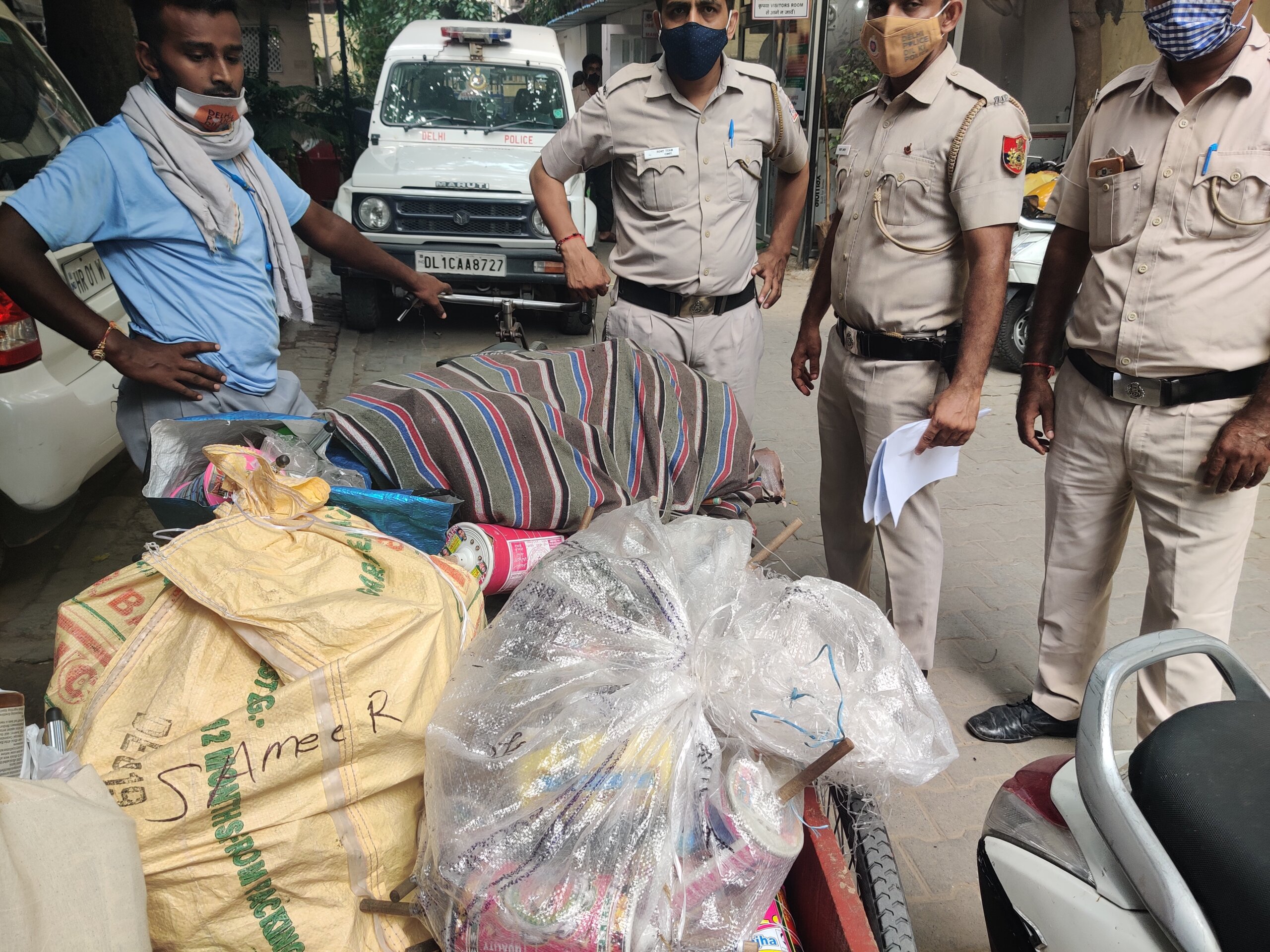 "It was very important to set a strong precedent to deter offenders from continuing to sell the banned manja.In the last year alone, at least six humans and more than 700 birds have died as a result of manja. I want to acknowledge PETA India for bringing to our notice the illegal manja seller," says Additional Deputy Commissioner of Police Rohit Rajbir Singh. "The government is clear that the menace of manja has to be met with zero tolerance."
The police action comes after a workshop last year – organised by PETA India in association with the Delhi police and led by Singh – on laws related to the production and sale of illegal kite-flying threads and after successful raids were conducted by Delhi police at Sadar Bazar, Bara Hindu Rao Market, Madhu Vihar Market, and Lal Kuan Bazar, leading to the seizure of more than 200 kilograms of manja and the booking of offenders under the EPA, 1986.
Thousands of birds are killed every year when they're cut or trapped by manja, which can remain caught on trees or buildings for weeks. In February 2019, a motorcyclist died in the Timarpur area after his neck was slashed by sharp manja. In July of the same year, a 3-year-old girl died after a stray piece of manja cut her uncle's neck, causing the motorcycle they were riding to crash. In August 2019, a 28-year-old engineer died in Delhi after the sharp string slit his throat.
Most people would choose plain cotton kite strings if they knew that doing so could spare fellow humans, birds, and other animals serious injuries and death.
We commend the Delhi police for conducting the raids and booking the offenders under the stringent law, which provides of punishment of up to five years of imprisonment, a fine of up to Rs 1 lakh, or both.
Learn how you can save hundreds of birds, animals and humans!