Festival Stops Exploiting Elephants!
Bowing to pressure from PETA and after hearing from the statutory body Animal Welfare Board of India (AWBI), Jaipur's Elephant Festival has been changed so that elephants are not used. This means that elephants will not be forced to give rides or participate in tug-of-war and polo matches.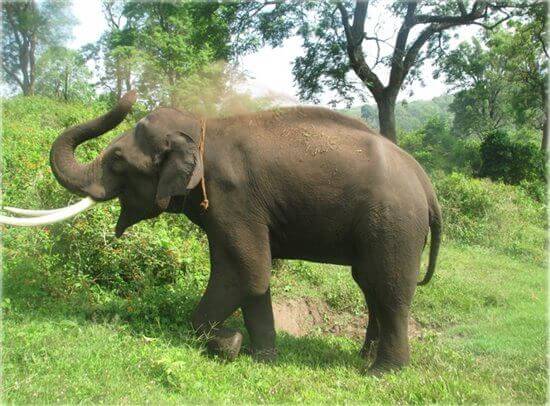 Elephants used in public displays are controlled through the use of ankuses – heavy batons with a sharp hook on the end – or wooden sticks. Elephants comply because they know they will be hit if they don't. When not performing, they spend most of their lives chained by two or more legs, barely able to take a step in any direction.
In response to a PETA complaint, the AWBI weighed in on the matter, agreeing that the event was not only illegal (since organisers failed to apply for or receive the proper approval) but also not in the best interests of the elephants.
The festival will still offer fun events like races, a turban tying competition, human tug-of-war, fireworks and great music. And it will be all the more entertaining since dispirited, depressed elephants won't be forced to participate.
If a local event in your area exploits elephants or other animals, speak out! Even "traditions" can and do change for the better.