No Elephants Allowed at Festival, Says AWBI
Just days before the scheduled Elephant Festival (16 March), the Animal Welfare Board of India (AWBI), a statutory body operating under the Ministry of Environment and Forests, wrote to the Commissioner of the Government of Rajasthan's Department of Tourism stating that permission to use elephants during the upcoming Elephant Festival is denied. AWBI's decision comes as a result of a detailed inspection report by renowned veterinary experts that revealed rampant law violations and cruelty to the elephants.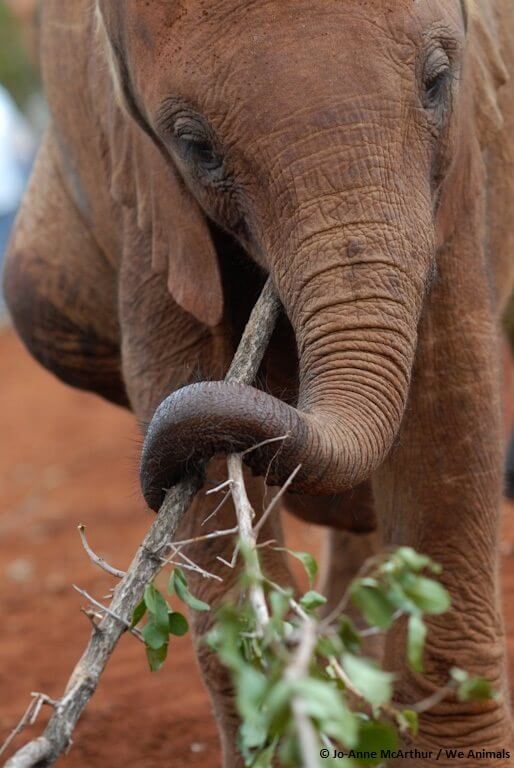 The experts included Dr Manilal Valliyate, director of veterinary affairs for PETA India; Dr Rajeev TS, assistant professor and project leader for the Centre of Elephant Studies at the College of Veterinary and Animal Sciences in Kerala; Geeta Seshamani, co-founder of Wildlife SOS; Dr Arun A Sha, director of research and veterinary operation for Wildlife SOS; Dr Yaduraj K, senior veterinary officer for Wildlife SOS; and others. 
Last year, elephants were not used in the Elephant Festival after PETA and the AWBI pointed out that the organisers had failed to register the elephants with the AWBI, as required under the Performing Animal (Registration) Rules, 2001, and also had not submitted valid elephant ownership certificates.
This year, the veterinary experts' report revealed invalid ownership certificates, partially and nearly fully blind elephants forced to work, use of iron ankuses in violation of the directives of the Rajasthan High Court, ankus wounds on the elephants, severe foot problems caused by the fact that the animals are forced to stand and work on concrete, elephants kept chained or tightly tethered, and elephants made to live alone in concrete, barren cells. The report further pointed out that although the Elephant Village (Hathigaon) where many of the elephants are kept operates like a zoo, it does not have authorisation from the Central Zoo Authority (CZA) to do so, while also pointing out that CZA banned the keeping of elephants in zoos in 2009 and is phasing them out.
Although it is illegal to beat and torture animals, elephants used for work are trained through beatings and the constant threat of a stick or an iron ankus (a rod with a sharp metal hook on the end). Capturing an elephant is prohibited under the Wildlife (Protection) Act, 1972, yet many captive elephants are thought to have been captured illegally from the wild and separated from their mothers as babies.