Esha Gupta Is a Guardian Angel for Animals
Vegetarian vixen and Humshakals star Esha Gupta is busy with her film shoots, but she is never too busy to look out for animals. The Bollywood beauty's latest role is as a guardian angel for animals in a new pro-adoption ad for PETA. Top photographer Munna S shot the ad, and designer Kshitij Choudhary styled it. Esha's hair and make-up were done by Alet Viljoen for Toabh Talents.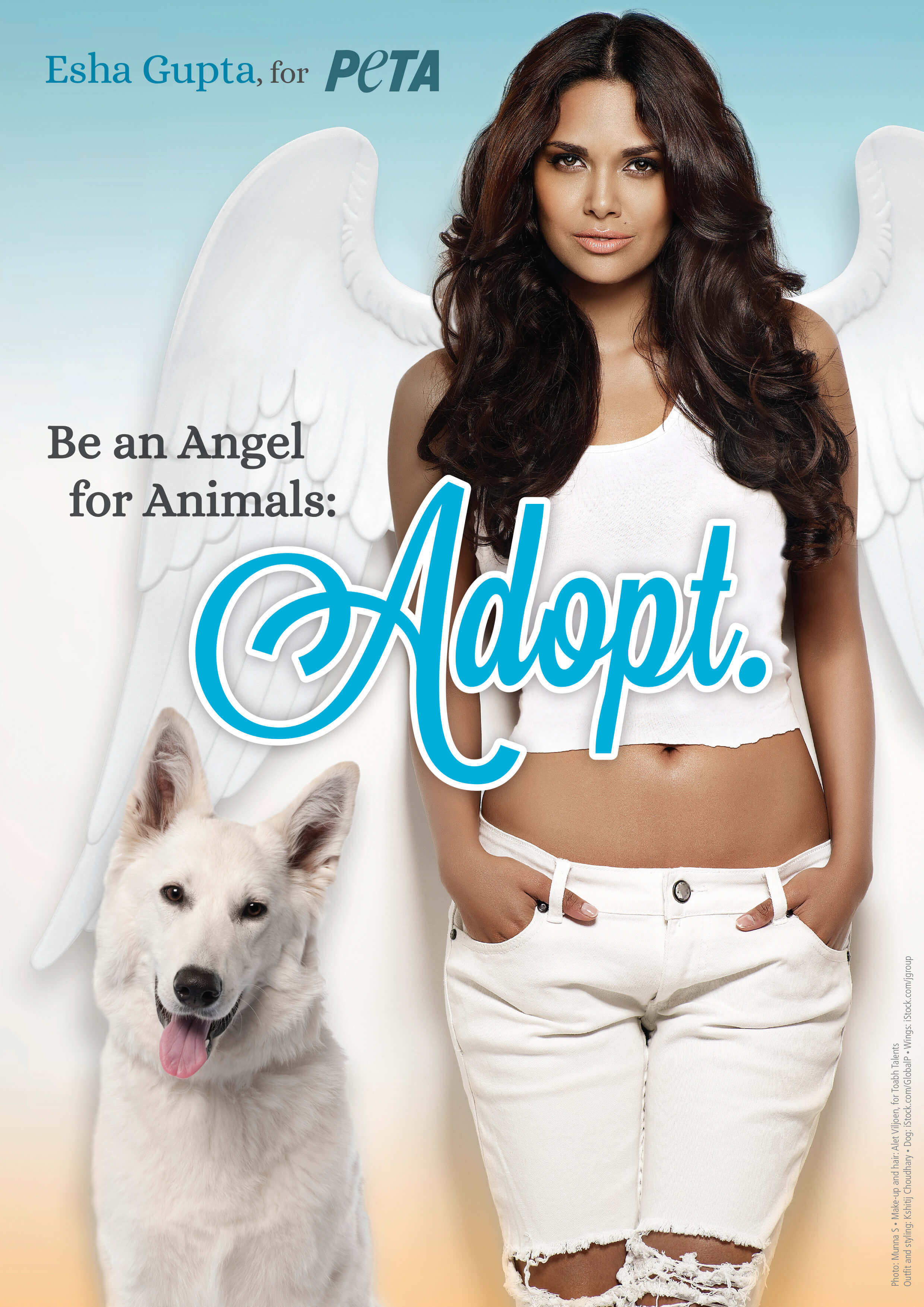 Esha understands how rewarding it is to adopt an animal: she rescued her adorable dog Crystal when she was a puppy.
"Indian community and other animals in shelters make for good companions" Esha says. "Dogs and cats in animal shelters and on the streets long for good homes. PETA and I want all prospective guardians to know that they can save lives by choosing to adopt them."
In India, millions of dogs and cats struggle to survive on the streets. Many of them go hungry or are injured by vehicles, killed in fights or abused by cruel people.
People with the time, means, love and patience to make a lifetime commitment to a dog or cat can make an enormous difference by adopting one from an animal shelter or rescuing one from a perilous life on the streets. Sterilising cats and dogs is also vital because it reduces overpopulation and helps animals live happier, longer lives.
Be an angel like Esha and pledge to adopt a homeless dog or cat.