Kittens Found in Dharavi Need Forever Homes!
These brothers were found hungry, crying and alone in two separate places in Dharavi, where much of the film Slumdog Millionaire was shot. PETA UK Director Mimi Bekhechi rescued them on her visit to India.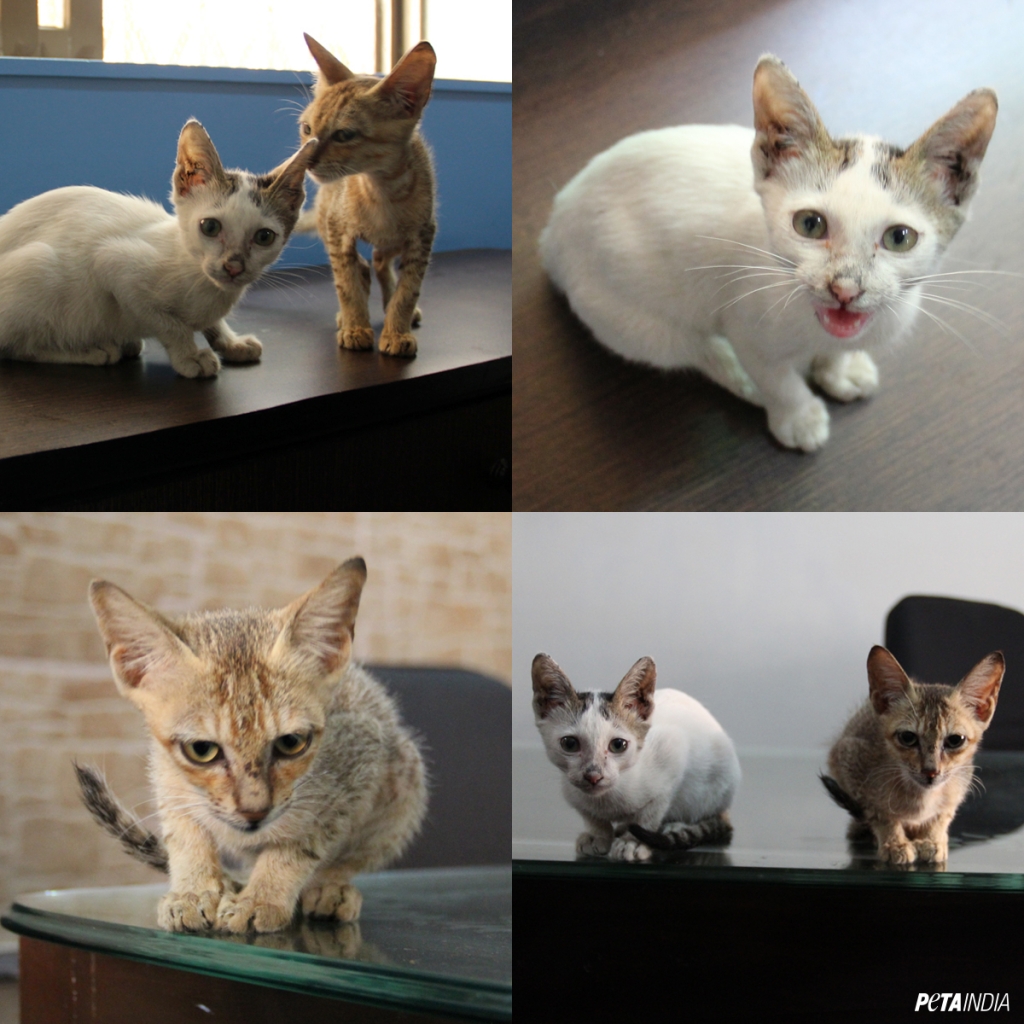 Now, these sweet slum cats, temporarily named Millionaire (white) and Timon (brown) – remember The Lion King? – are in need of loving, permanent homes. If you can open your heart to one or both of them, please e-mail us immediately at [email protected].
They are friendly, playful, very loving and just plain adorable. We're looking to place them in compassionate, permanent homes in Maharashtra or anywhere else we can drive to, such as Gujarat, Goa or some parts of Karnataka.
Countless cats roam India's streets in constant danger of being hit by vehicles, contracting diseases or falling prey to cruel humans. Others fill animal shelters to the limit, languishing in small cages without the love that they need to flourish. Every time people buy cats from a shop or a breeder, they take a potential home away from an animal in need. Can you give a homeless kitten or two a lifetime of love?
If you're interested in adopting one or both of these kittens and have the time, resources, love and patience to make a lifetime commitment to them, please send your contact information, including mobile phone number and location, to [email protected]. Please be sure to write "kitten adoption" in the subject line.
PETA will either sterilise the kittens or reimburse you for the cost of sterilisation and also pay for their initial vaccinations.
Go on – make these kittens slumcat millionaires with a loving home. We look forward to hearing from you!