Delhi Police Seize Banned Manja Ahead of Independence Day, Following Action by PETA India
After receiving a complaint from PETA India, Delhi police seized hundreds of kilograms of manja (sharp kite-flying string often made of cotton thread laced with glass, metal, or other sharp materials) from various shops in Sadar Bazaar and Bara Hindu Rao kite market. For the first time, Delhi police registered offences against sellers under Section 5 of the Environment (Protection) Act (EPA), 1986, for violation of the 10 January 2017 Gazette notification of the Delhi government banning the sale, production, storage, supply, importation, and use of all forms of manja. The ban exists to prevent harm to humans, birds, and other animals as well as the environment. The notification permits flying kites only with a cotton thread free of any materials designed to increase its sharpness or strength.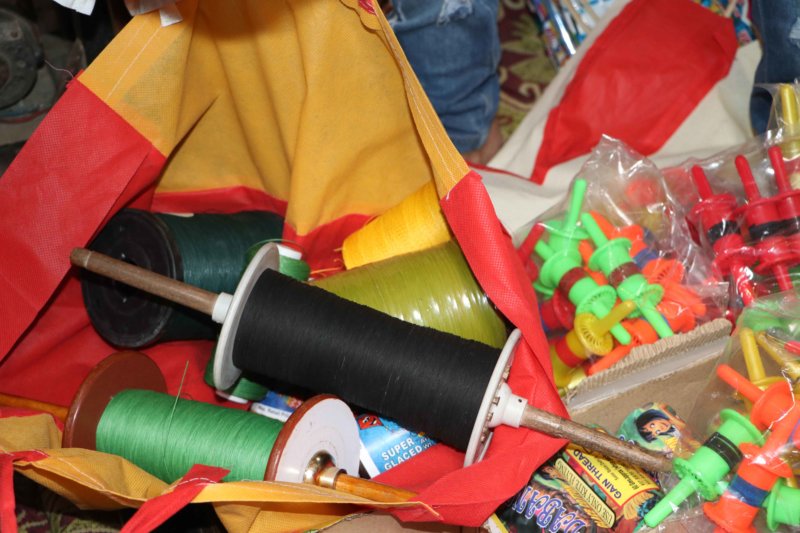 Selling manja is punishable under Section 15 of the EPA, 1986, including up to five years' imprisonment, a fine of up to Rs 1 lakh, or both, and the Delhi government's notification authorises officers of the rank of sub-inspector and above to take action against sellers and buyers of the banned string.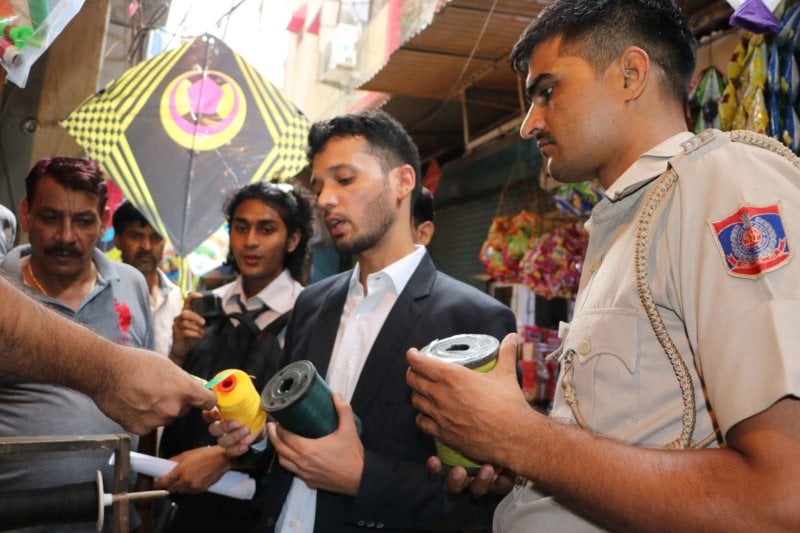 Last year, after receiving complaints from PETA India, Delhi police seized about 100 kilograms of manja from various shops in Lal Kuan kite market near Chandni Chowk and Chand Mohalla in Gandhi Nagar, East Delhi.
Thousands of birds are killed every year when they're cut or trapped by manja, which can get caught on trees or buildings for weeks. In February 2019, a motorcyclist died in the Timarpur area after his neck was slashed by sharp manja. In July, a 3-year-old girl died after a stray piece of manja cut her uncle's neck, causing the motorcycle they were riding to crash.
Please help stop the sale and use of sharp manja across India immediately: