Cruelty-Free and Compassionate Gifting: A Guide to Diwali Shopping
Diwali is around the corner, and you know what that means: good food and presents! Here are some Diwali gifting ideas we love that celebrate the festival of lights while keeping our furry friends in mind.
Get Personal
Add a personal touch to your Diwali greeting by crafting a handmade card or sending PETA India's super-cute animal-friendly e-card.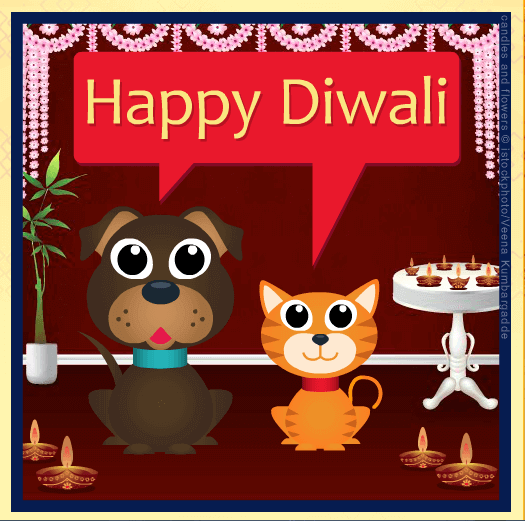 Scentsational Treasures!
Delight that special someone with Omved's handcrafted vegan soaps (blended with pure essential oils), soy wax candles, aromatic essential oils, or other treats from their range for an indulgent spa-worthy celebration.
Share the joy of ethical and alluring fragrances with your loved ones with RENÉE's range of captivating scents!
Check out cruelty-free body washes, scented soaps, and other products from Plum Goodness and other companies found in the PETA US Beauty Without Bunnies Database.
Diva-Worthy Diyas and Home Essentials
Diwali festivities are not complete without brightly lit diyas adorning every home. Celebrate a cruelty-free festival of lights by looking for beeswax-free diyas in a variety of shapes and vivid colours at your local market or online.
Kanpur-based company Kanpur FlowerCycling, popularly known as Phool makes biodegradable animal-free leather from discarded temple flowers and has some wonderful fragrant Diwali gift options. Check them out!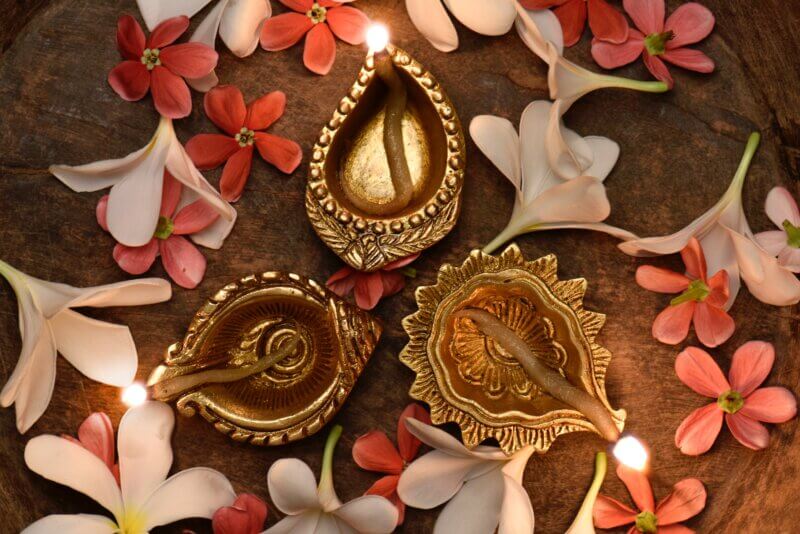 Personal Care Items
Curated and thoughtful bundles of goodies filled with love, compassion, and joy are our favourite way to spread warmth during the festive season. Check out our favourite cruelty-free gift boxes: Bare Necessities' Glow Naturally Festive Gift Bundle, Kama Ayurveda's gift sets, and Nirmalaya's Diwali range. Or create your own bundles by browsing collections from Gush Beauty's Palak Tiwari x Gush, Daughter Earth, Plum Goodness, Disguise Cosmetics, or the Sugar Play range from SUGAR Cosmetics.
Style File: Bags and Wallets
Cruelty-free fashion never goes out of style, and bags and wallets from Braag Green's Cork Collection and Aulive make for ethical and meaningful gifts.
Soleful Gifting
For presents that blend fashion and compassion, gift your loved ones a comfortable pair of shoes, such as sustainable sneakers from Cozywalks or a suave pair from Ethik.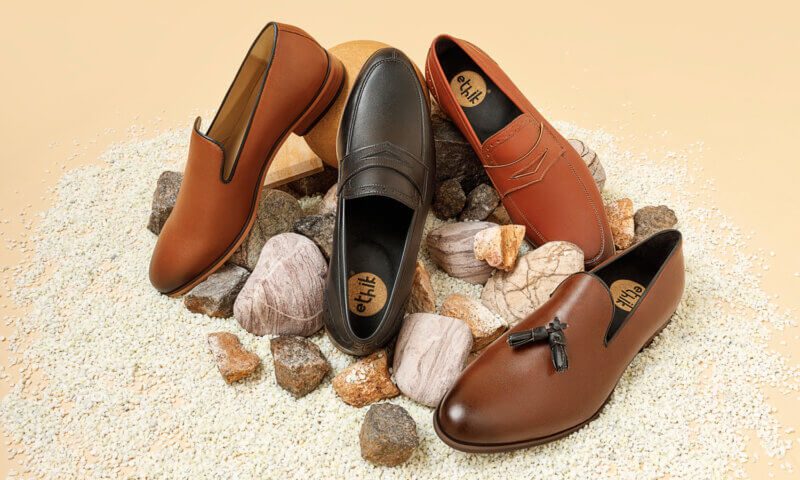 Sweet Diwali Delights
No Diwali celebration would be complete without yummy vegan sweets. We love Meethi Kahani's gift boxes, which come in assortments of laddoo, mixed mava-based sweets, and celebration boxes. Be sure to check out the festive specials at vegan sweetshop Vijay Sweets that include some of our favourites, like wheat badusha, jaggery kaju kathli, and a moti choor fusion jar. For a chocolate fix, head to Ambriona for its vegan chocolate gift hamper, or treat yourself or a loved one to a Vvegano gift card to spread festive cheer that's good for you as well as the planet!
Vegan biscuits from Karachi Bakery and vegan kunafa, baklava, and Turkish delight from The Baklava Box make the perfect sweet treats to serve guests during visits and other festivities with family and friends.
Dairy-free delights from Keventers (recipient of PETA India's Best Vegan Ice Cream award) add sweet moments to gatherings or family celebrations. For more guilt-free indulgences and mouth-watering vegan ice creams, our other favourites – also previous winners of PETA India's Vegan Food Awards – include Papacream, The Brooklyn Creamery, and Nomou.
To celebrate the spirit of togetherness with your loved ones, you can also make delectable, nutritious, and healthy vegan sweets at home using coconut milk, coconut cream, almond milk, cashews, vegan butter or vegan ghee, among other ingredients.
For inspiration, check out these recipes for delicious vegan Diwali sweets. And here's a bonus recipe to get you started:
We can't get over these delicious vegan coconut laddoos. Try them today!#GoVegan pic.twitter.com/2H8G1lUVry

— PETA India (@PetaIndia) May 31, 2023
Happy Diwali, everyone!