Kanpur Flowercycling Nabs PETA India Award at Lakmé Fashion Week's Sustainable Fashion Day
At Lakmé Fashion Week's Sustainable Fashion Day, Kanpur-based company Kanpur Flowercycling Pvt Ltd was presented with PETA India's Best Innovation in Vegan Fashion Award for its product Fleather, a biodegradable animal-free leather made from discarded temple flowers, which would otherwise end up in the Ganges. Sachin Bangera, PETA India's director of celebrity and public relations, presented the award to the company's founder, Ankit Agarwal, and afterwards, we launched our new pro-vegan fashion campaign, starring Bollywood's Sunny Leone, which highlights the cruelty of animal leather.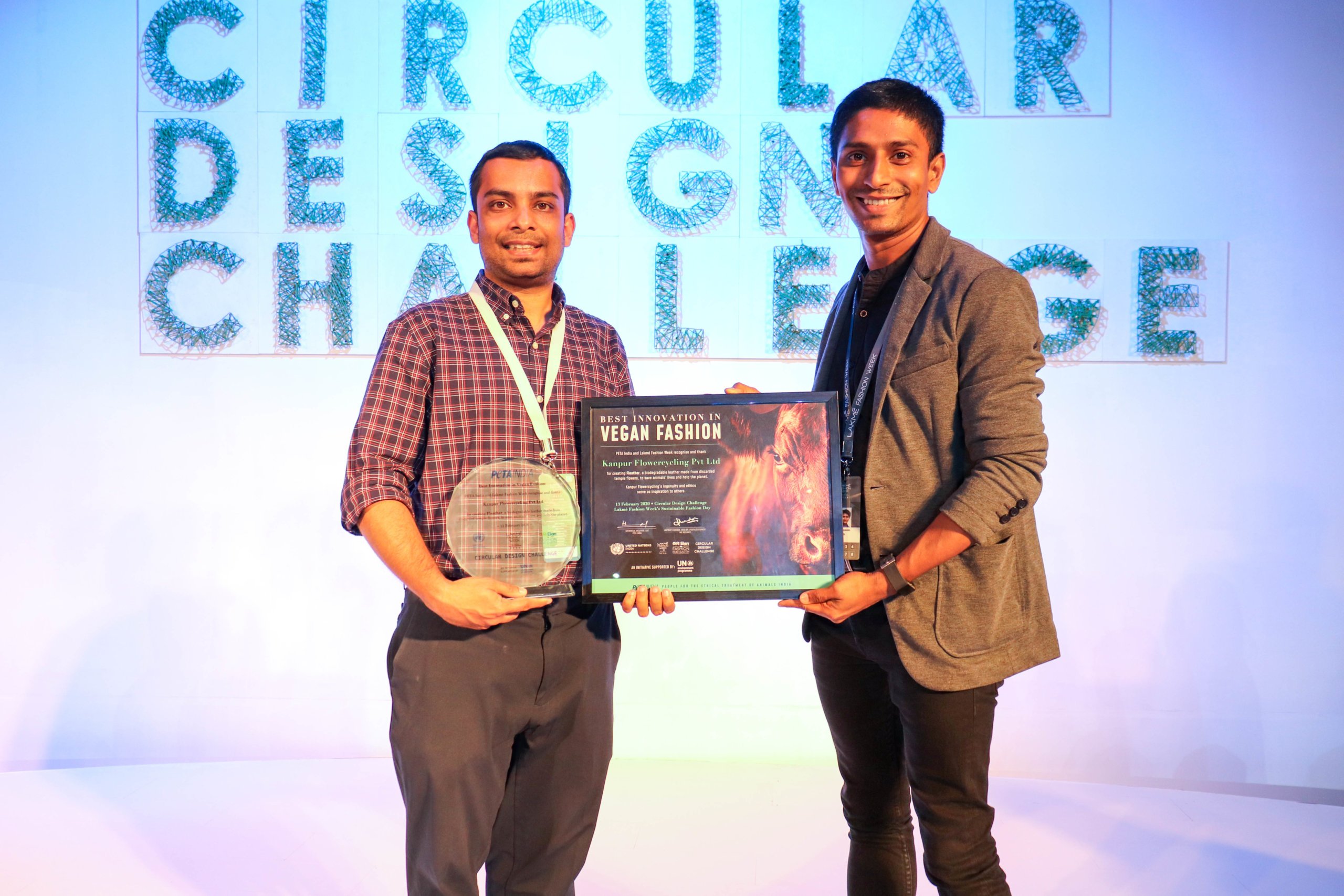 Animals used for leather in India are often crammed into vehicles in such large numbers that their bones break. If they survive the journey to the slaughterhouse, their throats are typically cut in full view of other animals – and many are dismembered and skinned while they're still conscious. To keep the skins from rotting, tanneries use a variety of caustic, toxic chemicals, which are often dumped directly into waterways. One of the most widely used chemicals in the tanning process is chromium, which can cause cancer in workers exposed to it. The waste from leather production also causes skin and respiratory disorders in people who work in and live near tanneries.
Vegan leather and other animal-friendly options are available at nearly all major shoe and clothing shops in the country. Check out the list of companies that use the "PETA-Approved Vegan" logo.
Companies That Are Already Using The "PETA-Approved Vegan" Logo