College Students Step Up for Animals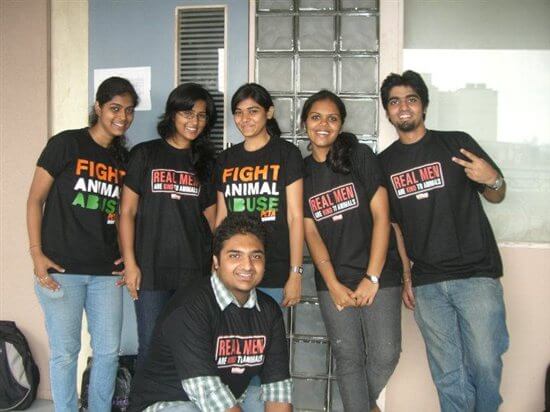 Throughout the month of September, PETA Youth, PETA India's young arm, was an official partner at college festivals across the country, where we gathered student signatures for our petition asking the Indian government to pass the Animal Welfare Act 2011. The new act would replace the outdated Prevention of Cruelty to Animals Act, 1960, and would increase the currently meagre penalties for cruelty to animals.
So we give mad props to the wonderful, compassionate students who came out to support PETA Youth's "Fight Against Animal Abuse" tour at the following college festivals:
SRM University's Aaruush '11
Vellore Institute of Technology's graVITas '11
B P Poddar Institute of Management and Technology's Elixir '11
Dr Sudhir Chandra Sur Degree Engineering College's Bienvenido '2K11
Karnataka Institute of Medical Sciences' Manthan '11
Loyola College's Ovations '11
Stella Maris' Animal Welfare Week
NIT Trichi's Festember '11
NIT Durgapur's ANK '11
IIT Roorkee's iFest '11
Atharva College of Engineering's Technothon '11
Whether you're in college or not, if you want to help animals, we can hook you up!