Celina Jaitly Caged … to Protest AIIMS
The caged and tortured animals at the All India Institute of Medical Sciences (AIIMS) – some of whom have been locked inside the facility for years – have a new ally: Celina Jaitly. The sultry actor is the latest star to call on AIIMS to retire the animals at its laboratory and send them to a sanctuary.
More than 40 media outlets were given behind-the-scenes access to a photo shoot during which Celina sat for hours in a cramped cage for a brand-new ad campaign for PETA India. She also described to journalists the suffering endured by animals at AIIMS.
"Through my involvement in this campaign, I hope to encourage authorities to consider the plight of monkeys at AIIMS who have never been given the chance to feel the sun on their backs, grass under their feet or to breathe fresh air", says Celina.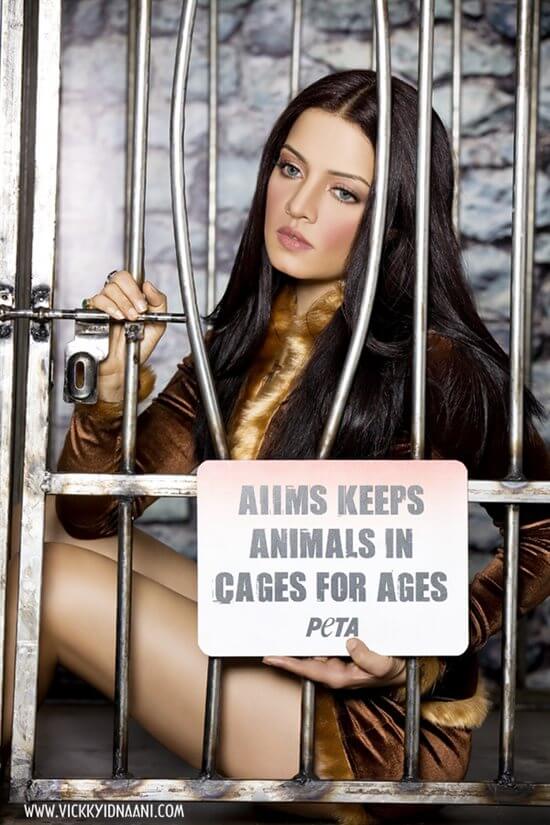 Well done, Celina! Come on, everyone: Let's get the animals out of AIIMS' prison by signing this petition.
And stay tuned for Celina's ad, which was shot by ace photographer Vickky Idnaani and features an outfit created by top designer Joe Mansoori.