Cases Registered Against Persons Using Pigs for Jallikattu and Hare for a Village Procession
Following complaints filed by PETA India, Theni police registered a first information report (FIR) against the organisers of and participants in an illegal pig jallikattu event and the forest department in Dharmapuri registered a preliminary offence report (POR) against people who captured and carried a hare (a wild animal similar to a rabbit) in a village procession. Eleven people arrested by Theni police for pig jallikattu were later released on bail. The forest officials compounded the charges for capturing and using the hare and fined five villagers Rs 5,000 each.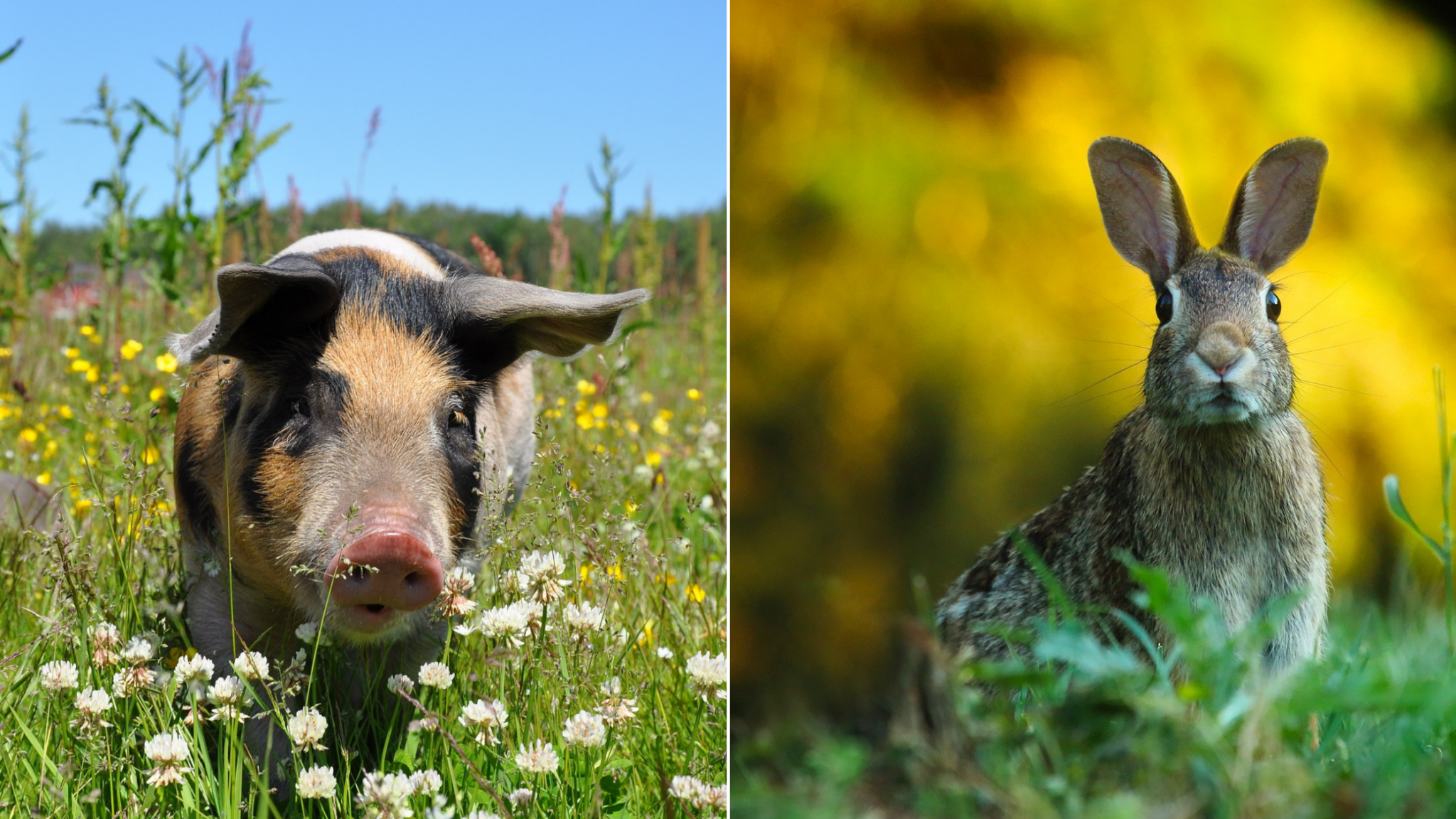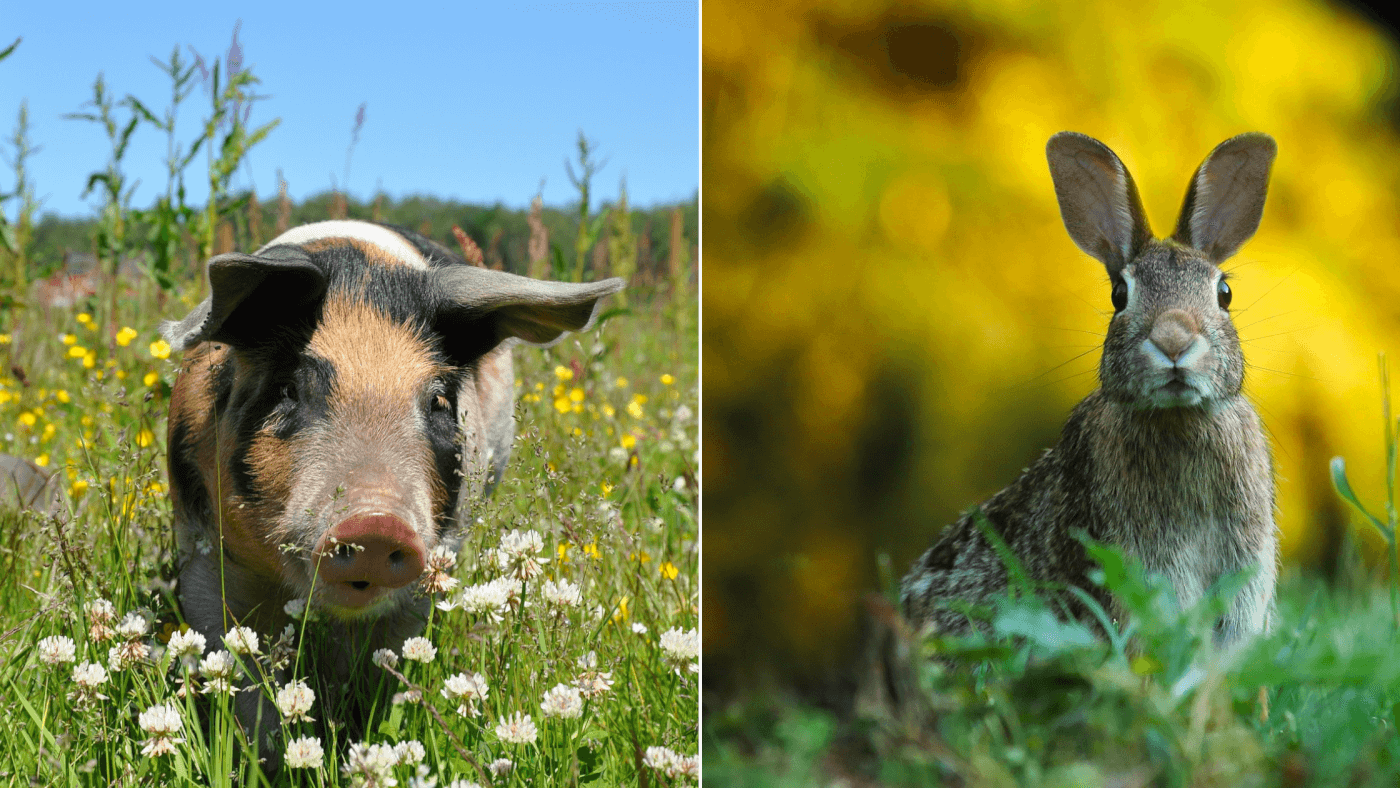 The FIR registered by police for the pig jallikattu event includes violations of sections 143 and 289 of the Indian Penal Code, 1860, and Section 11(1)(m)(ii) of The Prevention of Cruelty to Animals (PCA) Act, 1960. The POR registered by the forest department for capturing the hare includes Sections 2(16), 9, and 54 of the Wildlife (Protection) (WPA) Act, 1972.
PETA India acted after receiving numerous complaints about a news report and video, in which the participants in the illegal jallikattu event were found to be pulling the tails of pigs, grabbing their hind legs, and dragging them backwards. In addition, villagers were seen clutching a hare's hind legs and ears and carrying the animal in a procession, after which they released the animal into a bush.
Pigs used in the illegal event were the type typically raised for meat. These animals are commonly reared in confinement and killed with a blow to the head or a knife to the throat while still fully conscious. It is a cognisable offence under the PCA Act to incite a pig to fight with a human, and the Supreme Court of India in its 2014 landmark judgement directed that this provision of the Act must be followed scrupulously.
Capturing and relocating – as was done during the illegal village procession – confuses them and puts them and their young at risk of being killed by predators. Hares are protected under the Wildlife Protection Act, 1972, which prohibits hunting them. (The term "hunting" includes capturing, coursing, snaring, trapping, driving, or baiting a wild animal or attempting to do so.) Under Section 51, hunting a hare is punishable with imprisonment for a term which may extend to three years or a fine which may extend to Rs 25,000 (or both). Since there is evidence in the form of a video, the offence should not be compounded under Section 54 of the Act, as was done by the forest department, because it is not a case of "reasonable suspicion", the criterion for compounding an offence.
Let's Appeal for Stronger Penalties in Cases of Cruelty to Animals