Arjun Rampal Meets Minister for Sunder
Today, on the eve of the 21 January High Court of Bombay hearing, at which PETA will seek to send 14-year-old abused elephant Sunder to a sanctuary, Bollywood actor Arjun Rampal, along with PETA representatives, met Maharashtra State Forest Minister Dr Patangrao Kadam at his residence to hand-deliver a letter. The letter from Mr Rampal urges the minister to take immediate action in order to ensure that the elephant is sent to a sanctuary. The actor also extended an offer to the Jyotiba Temple in Kolhapur, where Sunder had been chained, to donate a life-size statue of an elephant in exchange for transferring Sunder to a sanctuary that PETA has identified. Although both Minister Kadam and the High Court of Bombay have ordered that Sunder be transferred, he is still in the hands of his abusers.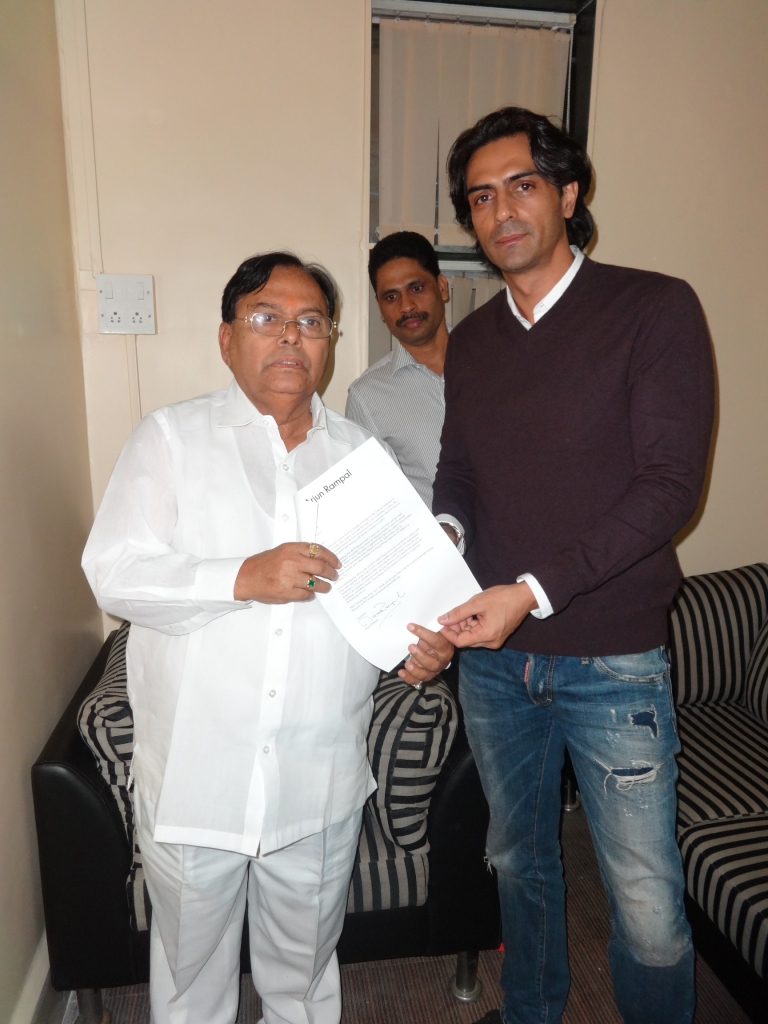 "I am deeply saddened to learn", Rampal wrote, "that, despite your and the High Court of Bombay's orders, the young elephant named Sunder has not yet been moved to a sanctuary where he can live his life free from chains and beatings and that he continues to suffer". He added that the statue would allow devotees to "pay tribute to Lord Ganesha and honour all elephants, including Sunder". A video from an undercover investigation conducted by PETA in December shows shocking footage of a mahout (handler) violently beating Sunder with a thick wooden pole. The elephant, chained by two legs, writhes in pain and struggles to stand as the mahout strikes him repeatedly with the pole. Sunder spent six years chained at the temple and later was locked in a dark poultry shed in Warananagar and chained at the behest of Vinay Kore, a local member of the legislative assembly, who had given the elephant as a "gift" to the temple.
Joining Rampal in his call to #FreeSunder have been Amitabh Bachchan, Madhuri Dixit, R Madhavan, Raveena Tandon and many other top celebrities who took to Twitter or joined the campaign in other ways as well as more than 80,000 people who have signed the online petition on PETAIndia.com calling for Sunder's release.
Join the campaign to help #FreeSunder.