Amrita Rao Is 'Powered by Tofu'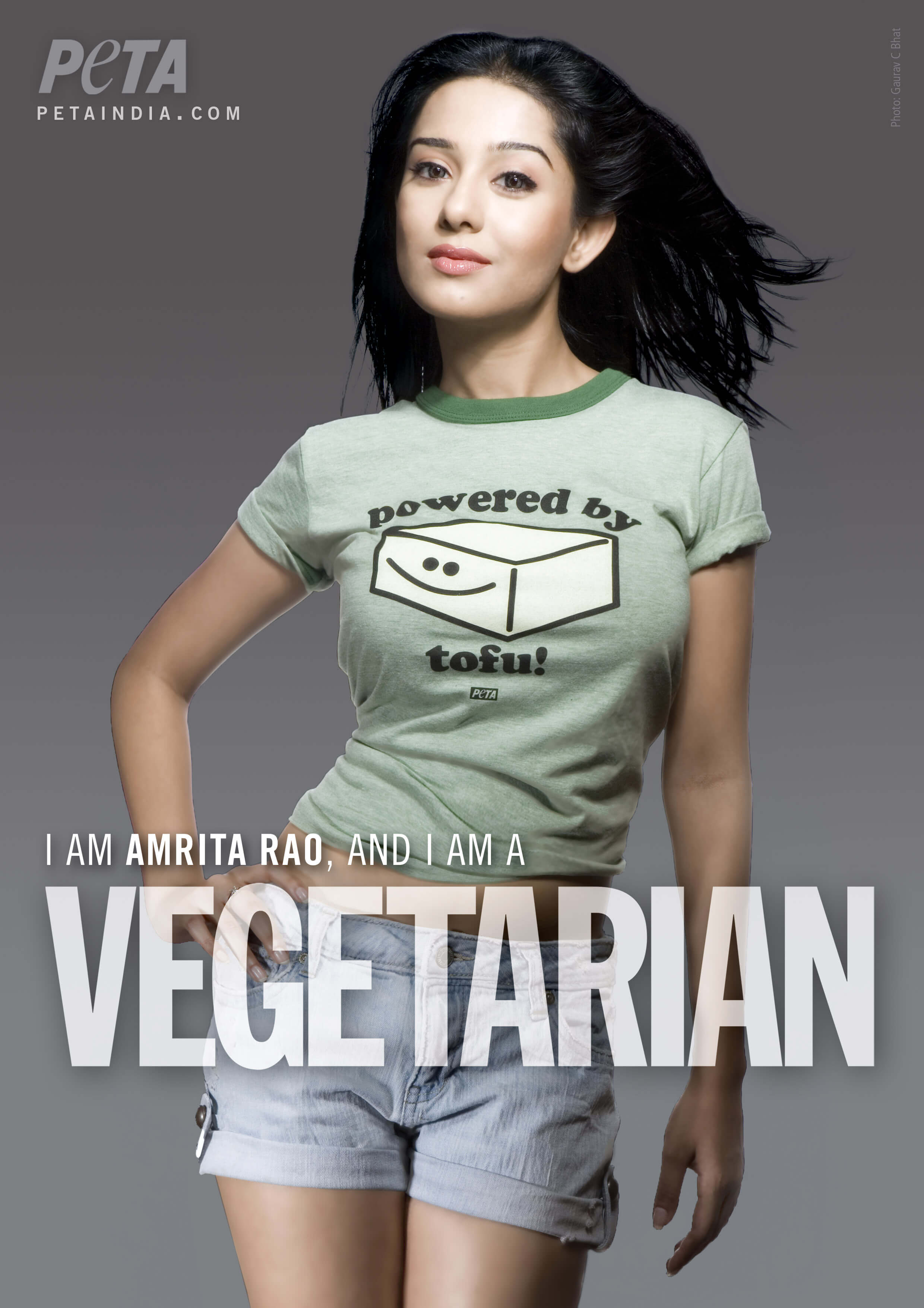 Since her sensational breakthrough role in Ishq Vishk, Bollywood star Amrita Rao has never looked back. She has received many accolades for her acting in movies such as Main Hoon Na and Vivaah. After her new release, Love You, Mr Kalakaar, Amrita is revealing how she maintains her fitness and stamina – by maintaining a vegetarian diet. In her brand-new ad for PETA India, Amrita tells the world that she is "powered by tofu".
Why choose plant-based foods to fuel your complex life? By going vegetarian, you are helping to protect your health, animals and the planet. Meat is laden with artery-clogging cholesterol and saturated fat, which have been decisively linked to cardiovascular disease, obesity, strokes, diabetes and cancers.
A vegetarian diet also helps animals. Cows, buffaloes, sheep and goats are crammed onto vehicles in such high numbers on their way to slaughter in India that many break their bones, suffocate or die en route. Chickens are often crammed into baskets or sacks or tied upside down in a bunch on bicycle handlebars. Those animals who survive transport have their throats cut in full view of their companions.
A vegetarian diet – loaded with complex carbohydrates, but low in fats – provides all the protein and other nutrients that people need to stay strong, healthy and alert.
Amrita shows how a healthy vegetarian diet can play a starring role in today's hectic lifestyles. Whether you are a celebrity or just a concerned individual, adopting a vegetarian diet is sure to attract the attention you deserve. So if you are ready for your close-up, take the Pledge to Go Veg today!