Air India Demos All Over the World
Our campaign against Air India for transporting animals to laboratories has really taken off. Check out our demonstration in Delhi: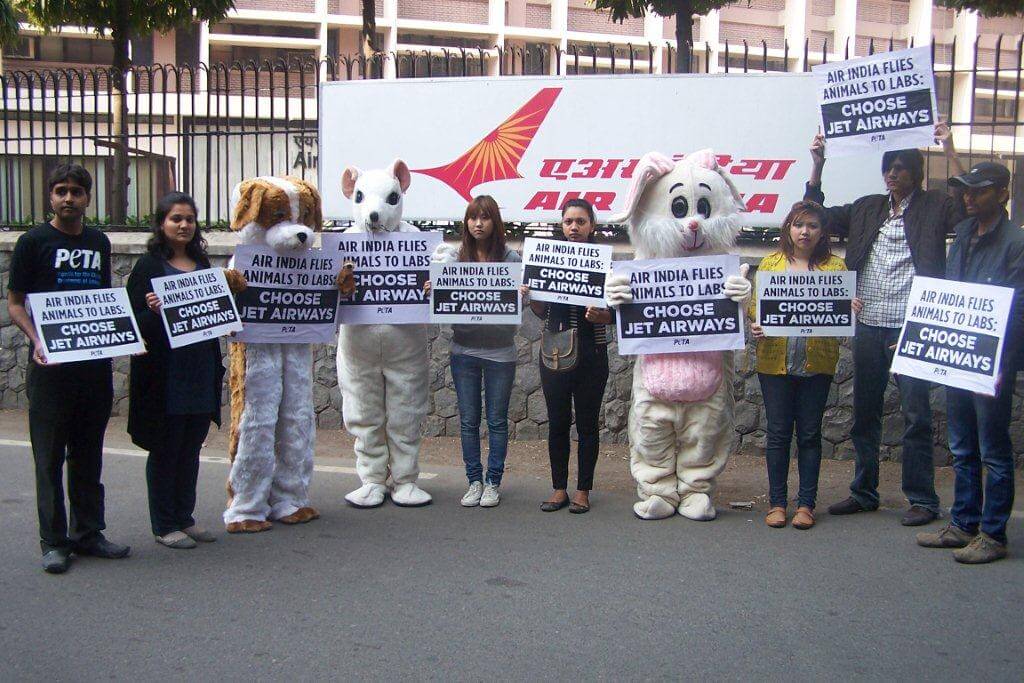 Caring people have also held eye-catching demonstrations in Ahmedabad, Bangalore, Bhopal, Goa and Hyderabad to remind people that Air India reneged on its promise to stop transporting animals to laboratories to be used in cruel experiments.  Caring people around the world have also gotten in on the action to call attention to Air India's cruelty.
Here are some protesters in Berlin urging potential air travellers to choose Jet Airways, which refuses to transport animals to laboratories, rather than Air India: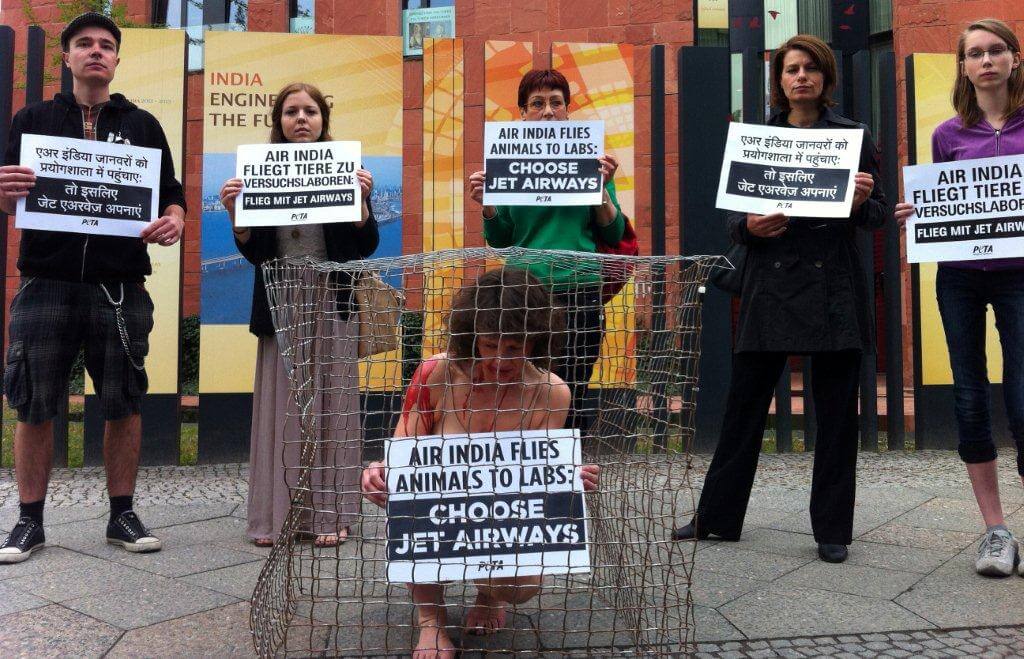 PETA Germany members also travelled to the Frankfurt Airport in Germany to let potential Air India passengers know that animals suffer in cruel experiments supported by the airline.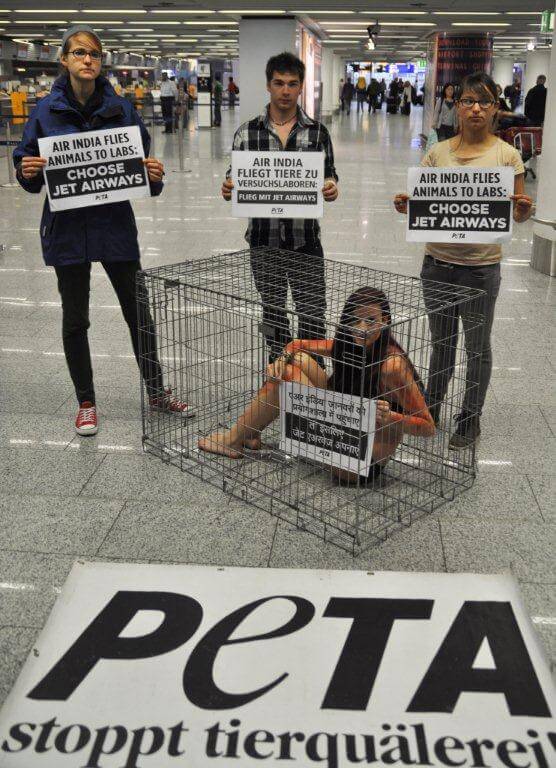 Caring people in Canada dressed as beagles and other animals to show people that Air India supports inhumane animal experiments. In one such experiment, male beagles had their legs cut open so that transmitters could be inserted into them, had tubes forced into their penises and were repeatedly injected with experimental drugs.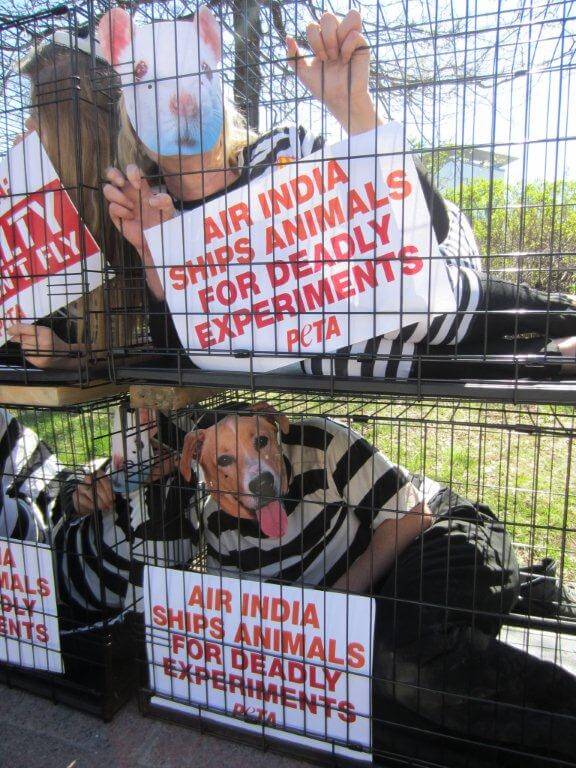 A similar demo was held in France. Young dogs are commonly poisoned to death in toxicity tests after being force-fed chemicals for months on end.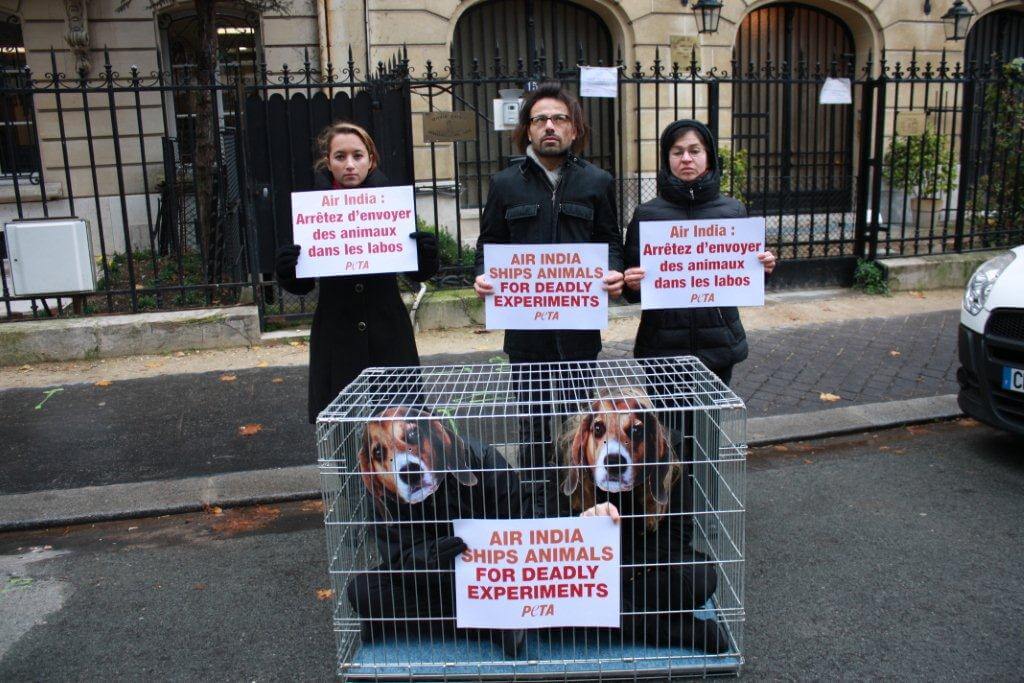 Here's a pack of PETA UK's "beagles" in London, outside the High Commission of India:
And last but not least, here are some compassionate Americans letting Air India know that cruelty doesn't fly with them: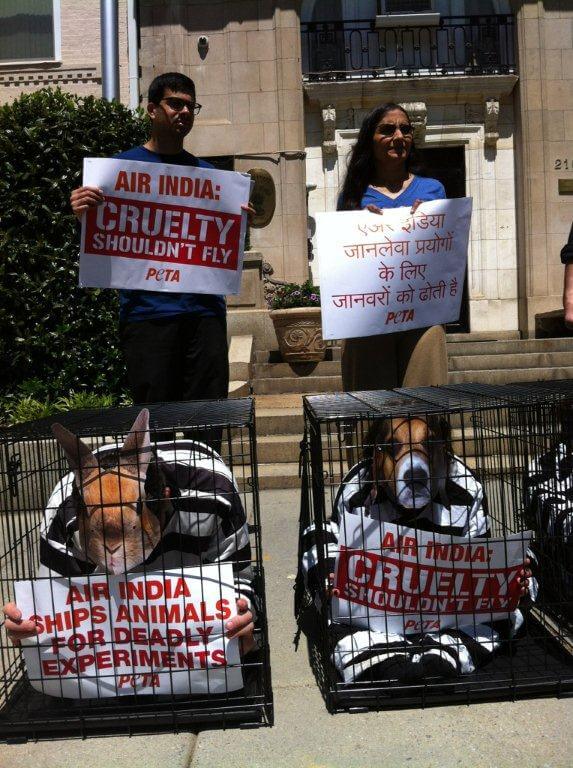 Please let Air India know that cruelty doesn't fly with you, either. Personalise and send this message to officials.