Bull in a Wheelchair Protests Against Jallikattu
UPDATE: On 7May 2014, the Honourable Supreme Court of India banned jallikattu, bull races, bullfights and other uses of bulls in performances.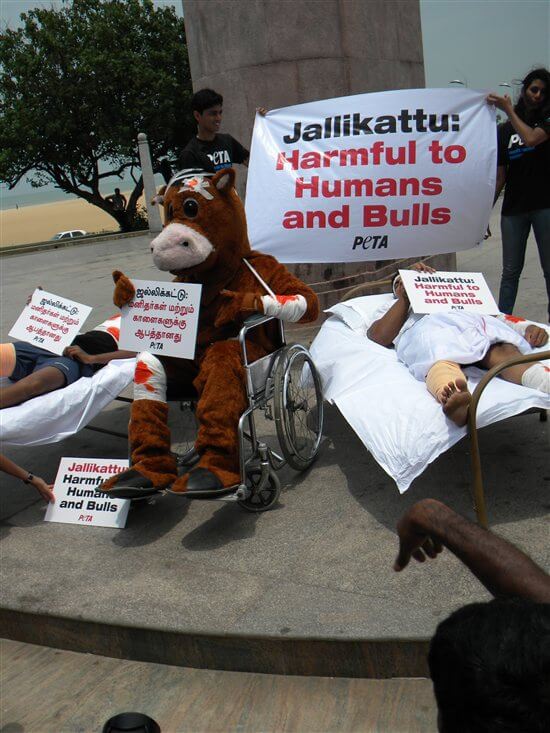 Does the idea of an injured bull sitting in a wheelchair sound weird to you? Well, so is the spectacle of jallikattu. Two "injured" members of PETA India covered in bandages while lying in hospital beds protested against the cruel spectacle of jallikattu in Chennai. Another PETA member, dressed as an injured "bull", sat between them in a wheelchair.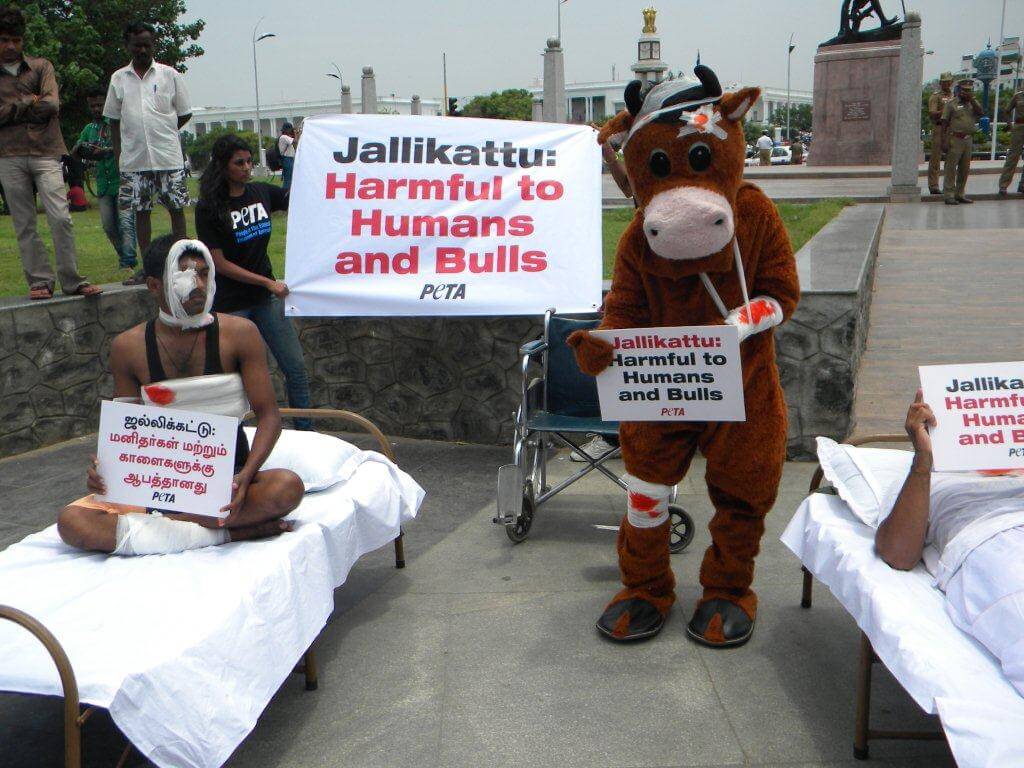 Their point? Jallikattu – in which terrified bulls are kicked, punched, jumped on, dragged to the ground and otherwise tormented – is in flagrant violation of the Prevention of Cruelty to Animals Act 1960 and has caused injury and death to humans as well as animals. Because attempts to regulate jallikattu have failed profoundly, PETA India has filed a petition in the Supreme Court against the Tamil Nadu Regulation of Jallikattu Act No 27 of 2009, a state law that permits jallikattu.
Through this one-of-a-kind protest in Chennai, our campaign coordinator Bhuvaneshwari Gupta hopes to remind everyone that until jallikattu is banned, bulls will continue to be tormented and people will continue to be injured and killed.
Help us ban jallikattu in Tamil Nadu. Please write to the Ministry of Environment and Forests now.
Thanks!