Aindrita Ray Honoured with PETA Award For Standing Up to Dog Abuse
Actor Aindrita Ray recently stopped a construction worker from abusing puppies near Nandi Hills and worked with an animal shelter to arrange for their care. For this act of compassion, she has received a Hero to Animals Award from PETA India.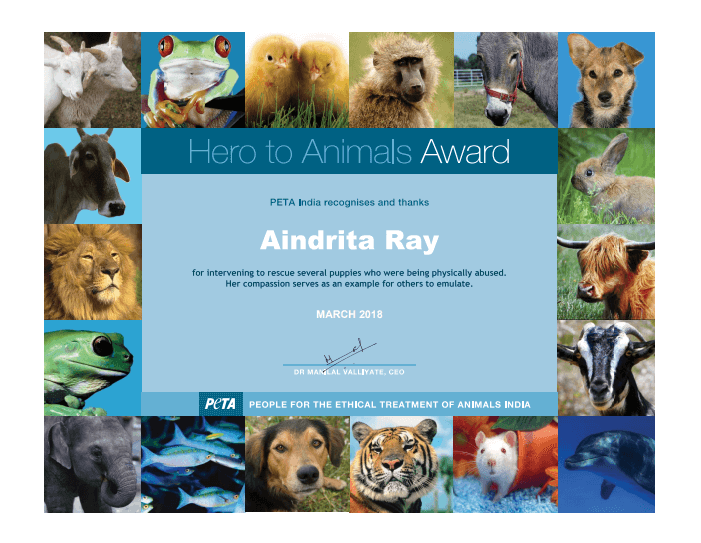 Other recipients of PETA's Hero to Animals Award include Asin, for saving a dog who'd been hit by a car; Cyrus Broacha, for refusing to perform a stunt that involved riding a bull; Zarine Khan, for rescuing a cat from the streets; Rani Mukerji, for helping a dog in distress on her film set; Sadaa Sayed, for helping a puppy who was almost hit by a car during a rainstorm; Shilpa Shetty, for raising awareness about the plight of animals in circuses; and Dia Mirza's production house, Born Free Entertainment, for showing that homeless animals make wonderful additions to families.
Because India has countless homeless cats and dogs, PETA India encourages anyone who's ready to welcome an animal into the family always to adopt one from a shelter or the streets and always to have their dogs and cats sterilised.
Take the pledge to never shop or breed but to adopt: