9 Ways Celebrity Volunteers Rocked It for Animals
It's International Volunteer Day! Here's to all our passionate and super-dedicated celebrity volunteers who are making this world a better place for animals.
Check out how these superheroes rocked it for animals:
1. Pamela Anderson wrote to the former Indian Health Minister to ban animal-tested cosmetics sales, and guess what: the importation of animal-tested cosmetics was later banned in the country.
2. Arjun Rampal met the Maharashtra State Forest Minister about freeing the elephant Sunder, and guess what: Sunder was later freed.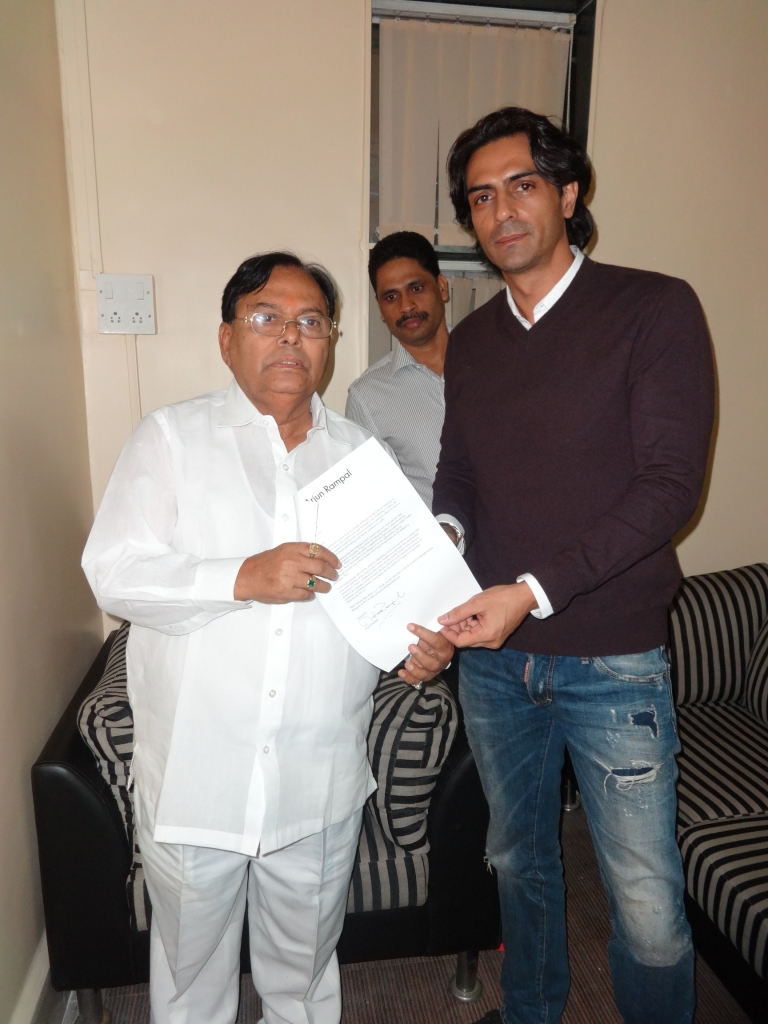 3. Jacqueline Fernandez sent the former Health Minister a bunny-shaped vegan cake to urge him to ban animal-tested cosmetics, and guess what: yes, you guessed right. Testing cosmetics on animals was banned in India.
4. Numerous celebrities take to Twitter to encourage people to be compassionate towards animals, and guess what: numerous people have been persuaded to be kind to animals!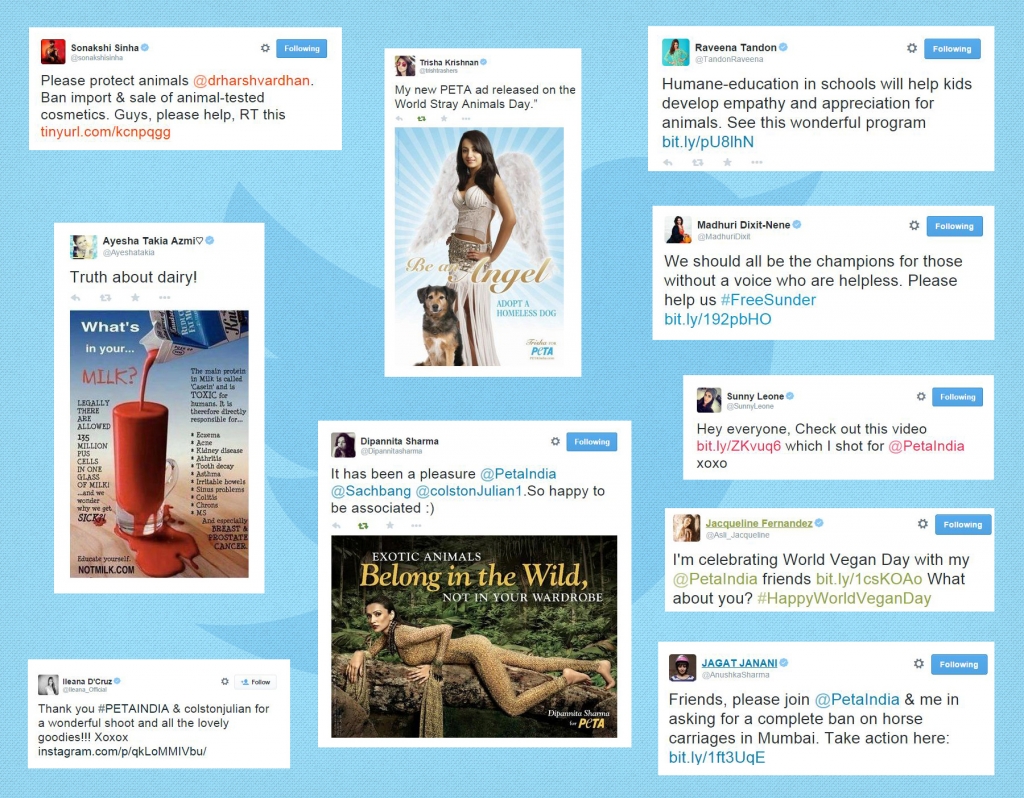 5. Pankaj Advani launched PETA's new V-Card initiative in Bangalore and Mumbai, and guess what: people ordered V-Cards.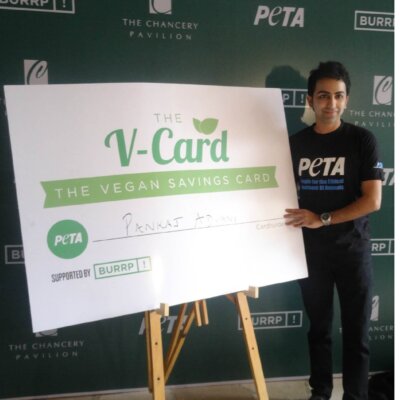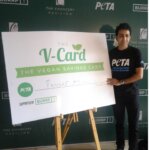 6. Rajniesh Duggall supported PETA at the Standard Chartered Mumbai Marathon 2013, and guess what: others were encouraged to do so, too.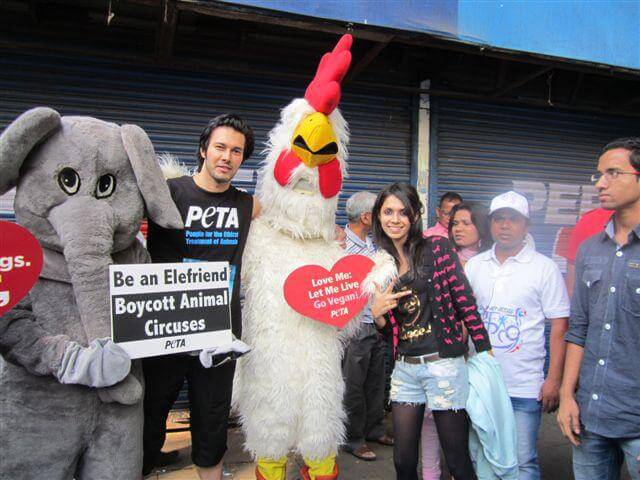 7. Schitz en Giggles put on a show to support PETA Youth, and guess what: people laughed!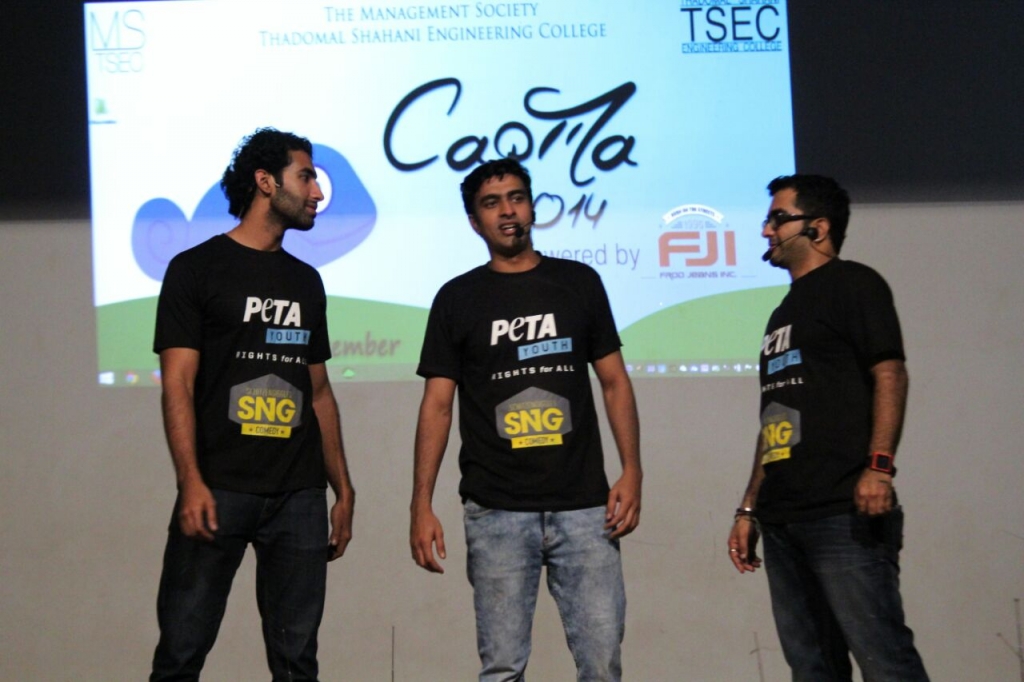 8. Mary Kom endorsed PETA's humane-education programme Compassionate Citizen, and guess what: many schools use it.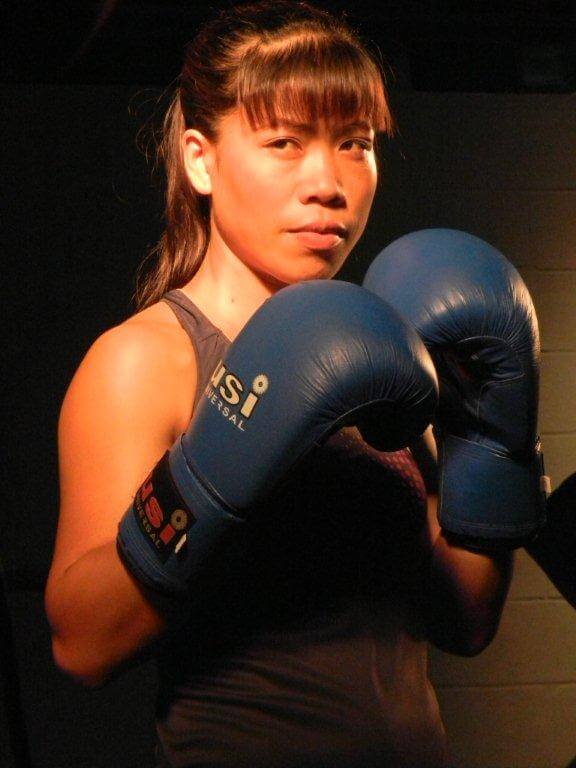 9. Sania Mirza donated an autographed tennis racquet to PETA for auction, and guess what: a fan bought it and then donated it back to us.
10. And Alia Bhatt got her animal-friendly message out through her "Adopt, Never Buy" interview, and guess what: many people asked us how to go about adopting dogs or cats. Hint: Visit your local animal shelter.