Win Vegan Chocolates From Maya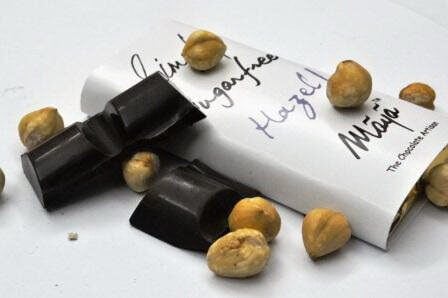 Decorations, gifts and lights! To help make your Diwali extra special and bright, PETA has teamed up with premier chocolate company Maya Chocolates to give you the opportunity to win a pack of 100 per cent vegan chocolates. Diwali is an occasion to welcome prosperity into our lives. While being thankful for our good fortune, we must also ensure that our celebrations mean good things for the animals who share this world with us. So, let's pledge to buy Diwali gifts that are cruelty-free such as Maya's vegan chocolates.
Maya Chocolates was started four years ago by the chocolate artisan Mayavee Khandelwal, whose chocolates are enjoyed by people around the world. They have a variety of vegan chocolates available upon request.
To enter the contest, all you need to do is share one vegan Diwali gift idea with us by commenting below. The idea that sounds the most exciting to us will win an awesome gift pack from Maya Chocolates.
There can be only one contest winner, but anyone who lives in India can order vegan chocolates for family and friends by contacting Maya on [email protected]. Don't worry about your location – they deliver across the country.
The contest ends on 24 October 2011, and one winner will be chosen and informed via e-mail on 25 October 2011. Be sure to read our privacy policy and terms and conditions, as you're agreeing to both by commenting.
Also, while you're here, check out our super cute Diwali e-card. Be sure to send it to everyone you know.