Enter to Win Cruelty-Free Products From Iba Halal Care!
CONTEST IS CLOSED.
Vitamin-packed face washes that gently cleanse without stripping your skin dry. Shampoos infused with plant extracts that leave hair bouncy and vibrant while protecting colour. Lip colour with shea butter, coconut oil, aloe vera, and olive oil for a plush pout. It sounds like a dream – and it was, until sisters Mauli and Grishma Teli teamed up to bring Iba Halal Care to life.
Iba Halal Care is India's first halal-certified, vegan, and cruelty-free cosmetics brand, and to celebrate Eid, we have a golden opportunity for you to try some of its most popular products.
The company is giving away a hamper full of cruelty-free goodies, including Face Glow Exfoliating Wash, Aloe Aqua No Blemish Cream, Real Rose Fragrant Body Soap, Covered Hair Fall Therapy Oil, and White Musk Attar Spray to each of four winners.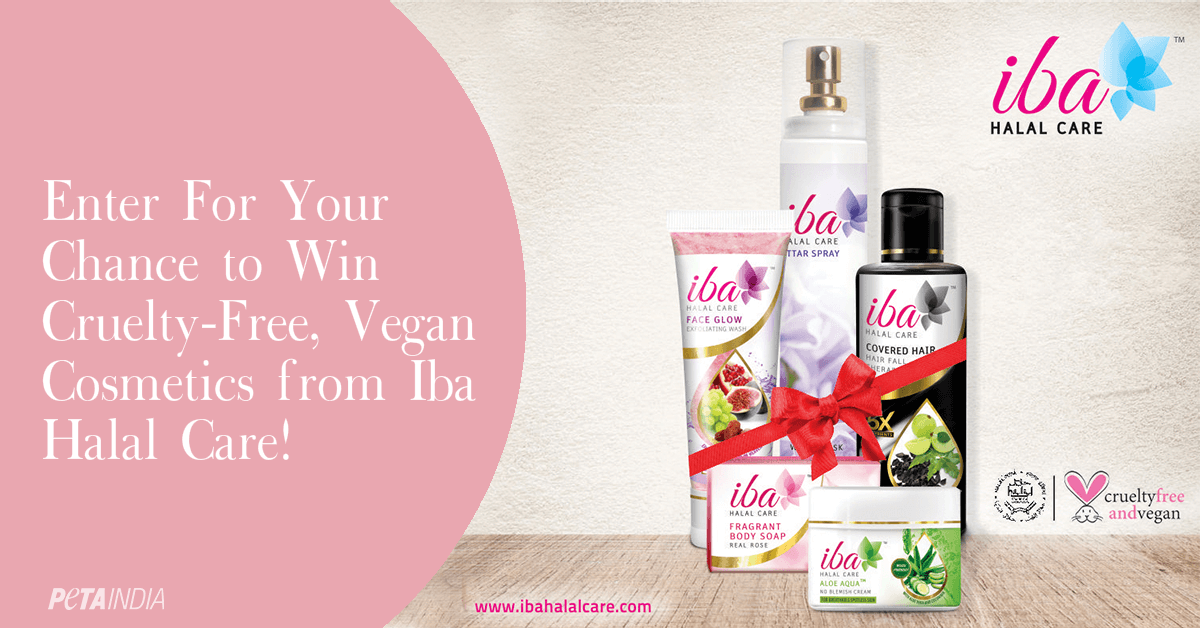 All you have to do to enter to win a hamper is answer this question: why do smart fashionistas choose cruelty-free cosmetics? Submit your answer using the form below.
By signing up here and giving us your contact details, you're acknowledging that you've read and you agree to our privacy policy.
We can help support cruelty-free brands such as Iba Halal Care by following them on Facebook and Instagram Twitter and encouraging our friends and family to buy only products that haven't been tested on animals.
The contest will close on 16 July 2017. The four individuals who submit the answers deemed to be the most inspiring by PETA will each win a hamper. PETA will choose and announce the winners on 17 July 2017. This contest is open to residents of India only.
Good luck! If you're using cruelty-free products already, you're already a winner!
Are you a US resident? PETA US will show you some love by hooking you up with lots of other cool contests!