Vegetarians Still Got It at 96
The new face for PETA's pro-vegetarian campaign is the World's Oldest New Dad!
Holding his new baby boy, 96-year-old Ramajit Raghav – who, on 5 October, broke his own record as Guinness World Records' World's Oldest New Dad – stars in a brand-new ad campaign for PETA. Shot by photographer Gaurav Sharma, the new ad shows Raghav and his son Ranjit next to the words "Vegetarians Still Got It at Age 96". PETA plans to post the new campaign near fertility clinics around the world.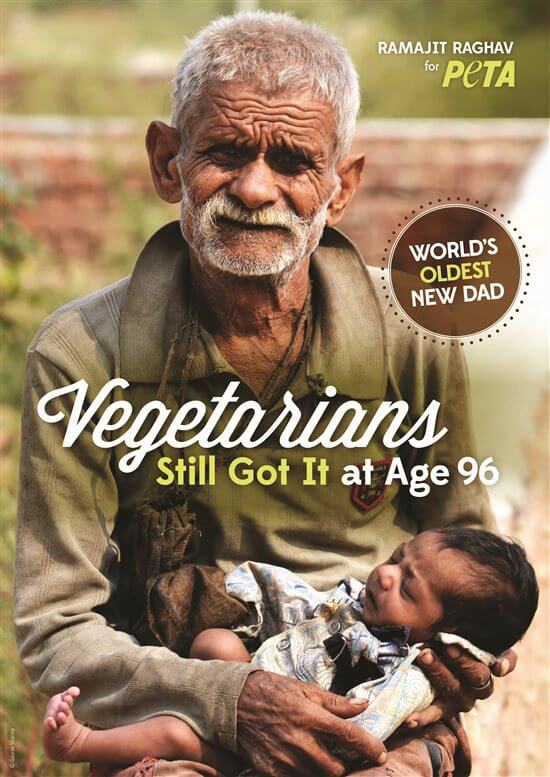 Says Raghav, "I have been a vegetarian all my life, and I credit my stamina and virility to my diet of vegetables and grains. Being a vegetarian is the secret to my strength and good health". Check out what he has to say!
What makes vegetarians so healthy? For starters, meat clogs arteries and slows blood flow to all the major organs – not just the heart. Vegetarians are, on average, fitter and trimmer than meat-eaters are. They're also less likely to be afflicted with heart disease, diabetes and cancer – all of which are major health problems in India. And since each vegetarian saves the lives of many animals a year, their consciences are lighter, too.
Want to live long? Take the pledge to go meat-free today.