The Best PETA India Billboard Campaigns of 2020
The pandemic has drastically altered our lives, but one of the ways PETA India is ensuring that our campaigns stay in the public eye is by putting up eye-catching billboards in busy areas that won't let people forget about animals' suffering. Here are our favourite billboards from 2020: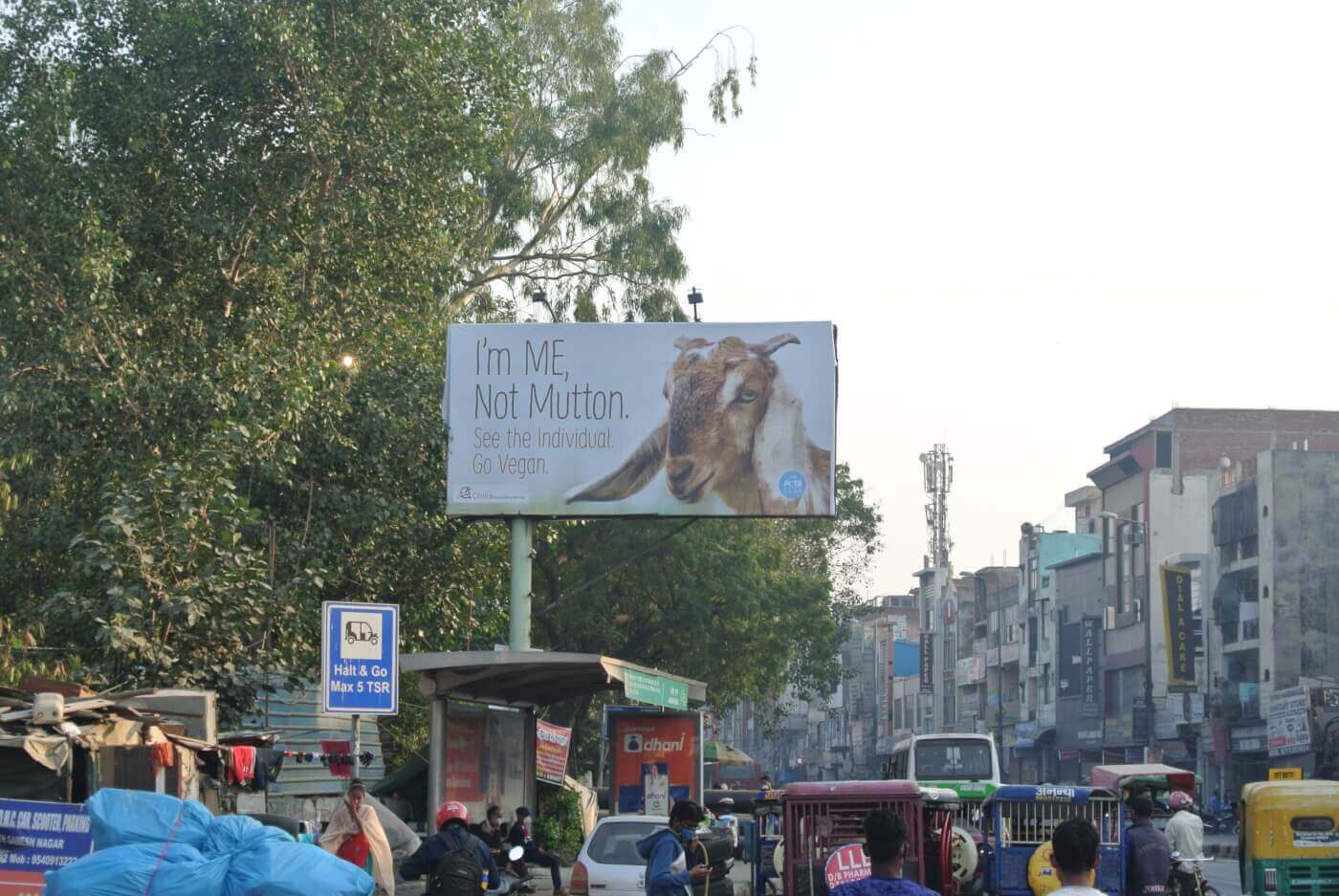 In honour of World Vegan Month, Chitra Advertising Service kindly donated space to place PETA India's billboards of a fish, pig, chicken, and goat in high-traffic areas of Delhi that encouraged the masses to consume healthy vegan foods instead of killing intelligent and sensitive animals.
We asked shoppers in Bengaluru, Chennai, Delhi, Hyderabad, Kolkata, and Mumbai to ditch cruelly obtained wool, leather, and exotic skins during World Vegan Month with billboards of sheep, cows, and reptiles who reminded the public to respect animals as individuals and not treat them as unwilling sources of sweaters, shoes, belts, and bags.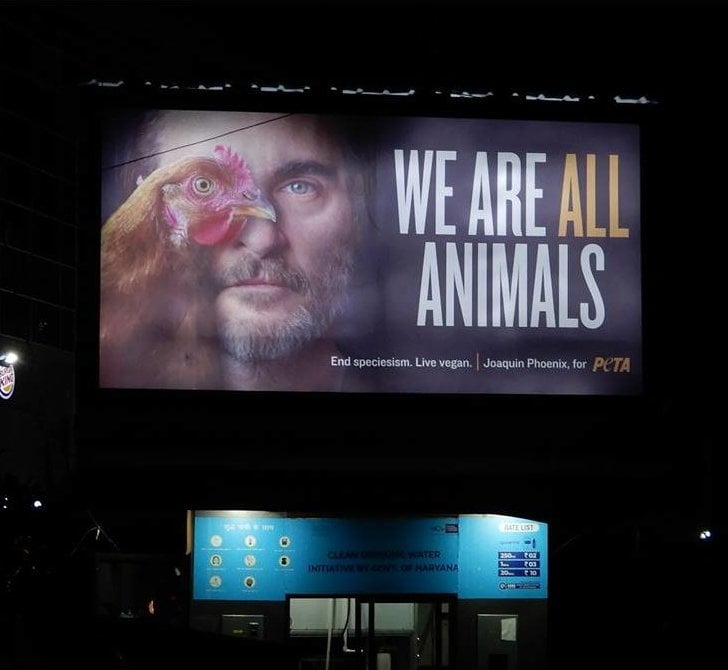 After Amul released an ad with butter smeared on what was supposed to be the face of Oscar winner Joaquin Phoenix, the long-time vegan and PETA pal creatively challenged fans in Bengaluru, Delhi, and Mumbai to go vegan in order to help end speciesism – which is the dangerous and mistaken human-supremacist worldview that animals are ours to exploit and kill, even though we, too, are animals.
To promote the benefits of going vegan on Valentine's Day, PETA India put billboards outside colleges and universities in Bengaluru, Chennai, Delhi, Hyderabad, Mumbai, and Pune featuring an adorable baby chick who asked students to dump chicken flesh and eggs from their meals in order to benefit animals, the environment, and human health.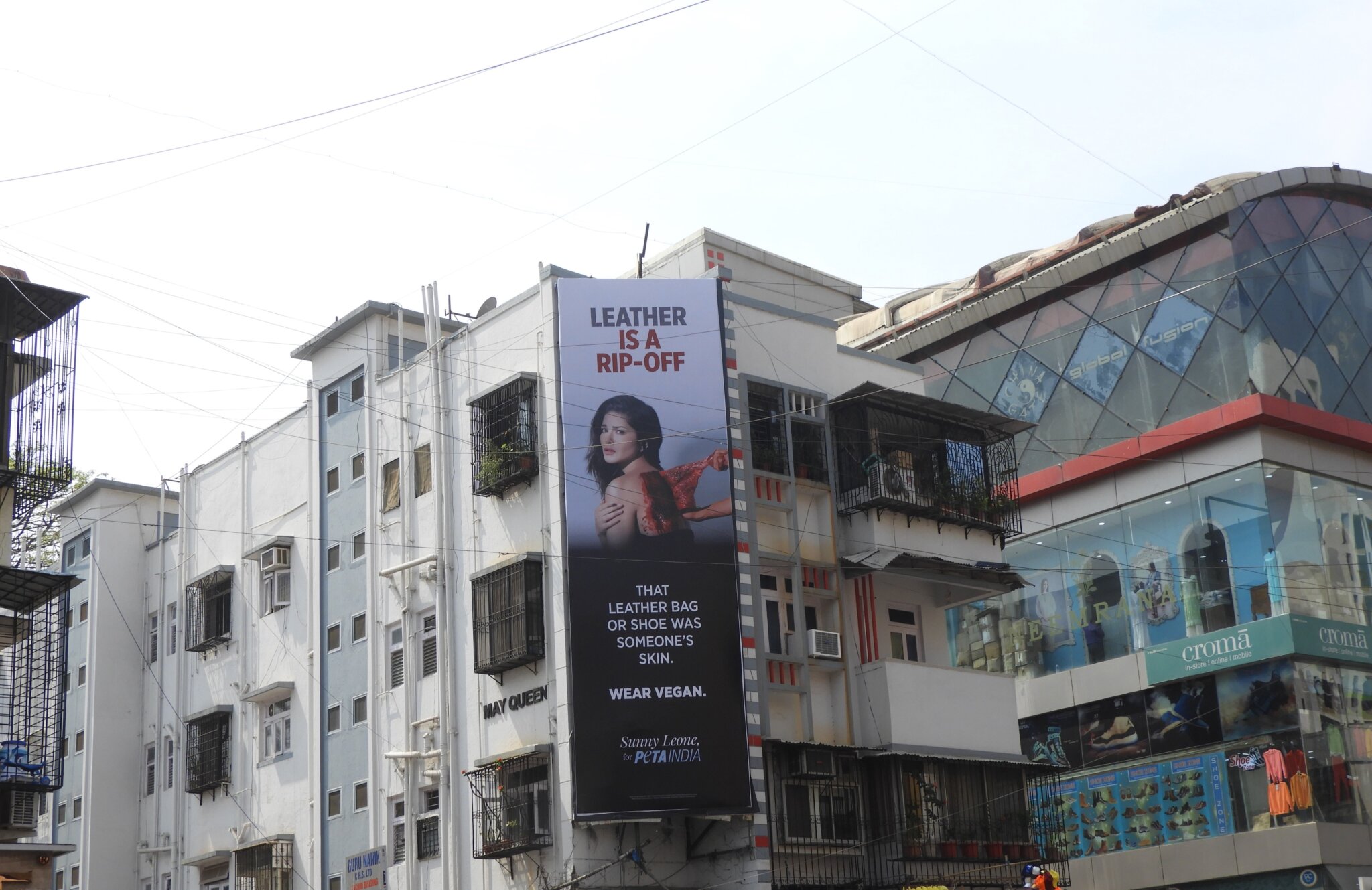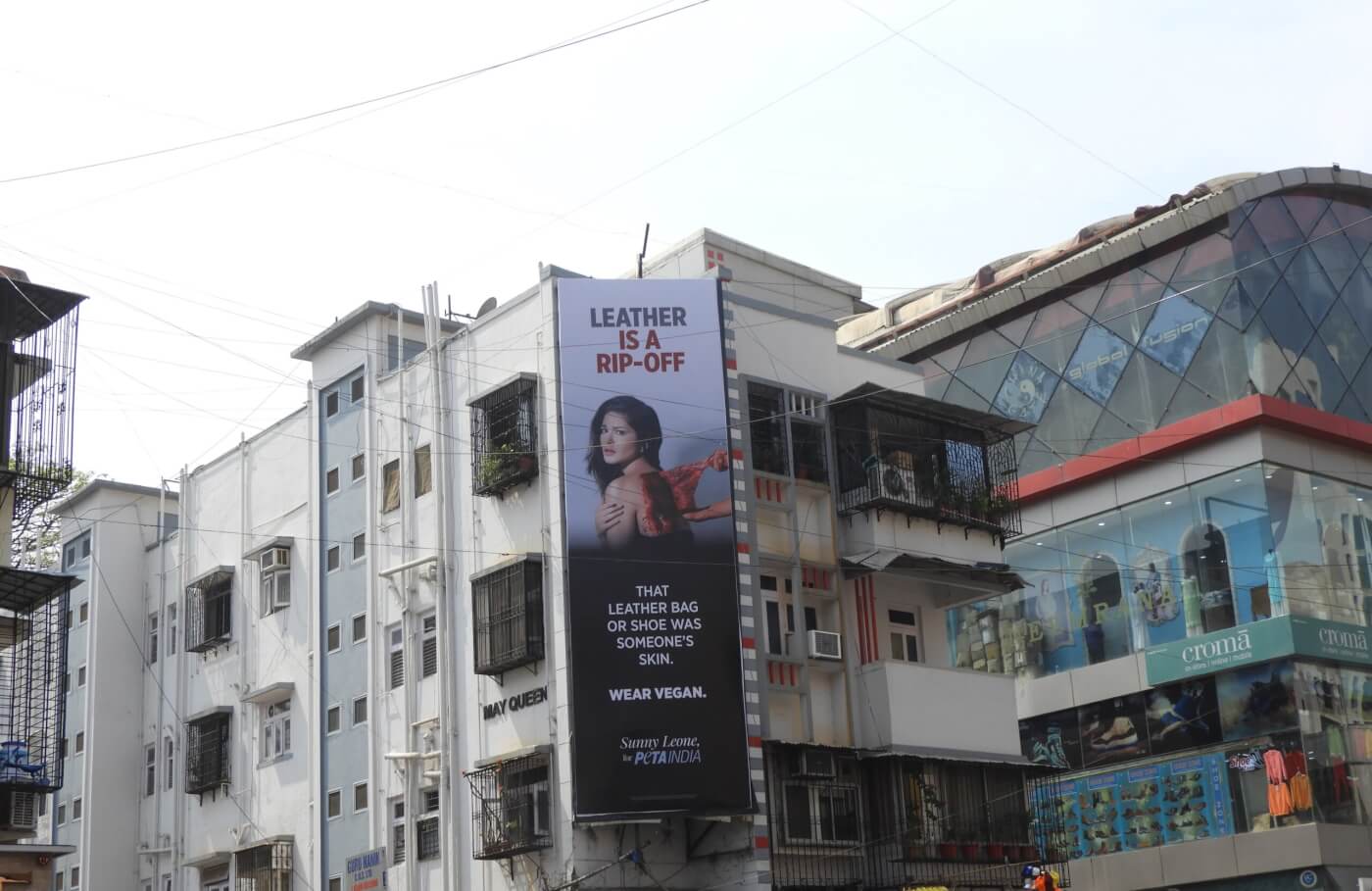 Sunny Leone helped the public understand just how painfully barbaric leather really is in an unforgettable billboard that urged shoppers to purchase and wear vegan materials, not animals. The leather industry kills over a billion cows, buffaloes, and other animals for their skins each year, and many animals are dismembered and skinned while they're still conscious, yet vegan leather and other animal-friendly materials are available at nearly all major shoe and clothing shops.
PETA India's billboard campaigns prove that we aren't shy about helping animals and that we'll climb any height to advocate for animal rights. You can support our efforts to make the world a kinder, safer place for animals by donating to our lifesaving work today!