Radio Mantra's Adoption Campaign Fetches Coveted Award
It's time to celebrate: Our friends at Radio Mantra 91.9 FM just won two coveted awards from the India Radio Forum for their compassionate Chaar Footiya Dost ad campaign!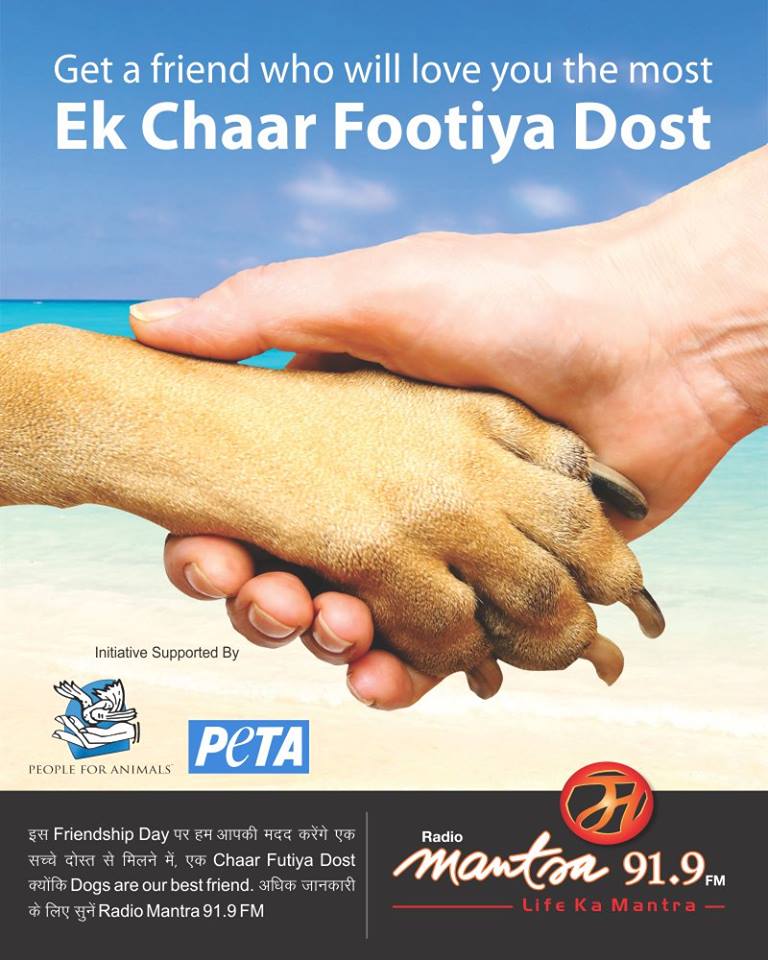 Do we make beautiful music together or what?!
PETA partnered with Radio Mantra for this Friendship Day message encouraging the public to make a friend for life by adopting an animal from a shelter or rescuing one from the streets.
The campaign ran across all Radio Mantra markets, and on Friendship Day, the station urged listeners to adopt a dog from their local shelter rather than buying one from a pet store or breeder.
The campaign helped find loving homes for numerous dogs and generated many adoption queries. The hashtag #ChaarFootiyaDost was popular on social media, and many people shared pictures of their animal companions.
Not only did Radio Mantra win India Radio Forum awards for Most Creative Campaign and Best Media Campaign , it has also been nominated for another award in New York .
Radio Mantra is already a winner in our book. Congrats, friends!