Sunny Leone Shows Off Her 'Angel Wings'
Amidst the excitement of her recently released film, One Night Stand, Bollywood star Sunny Leone took time to show her fans that each of us can be an "angel" – simply by opening our hearts and homes to a dog in need.
The campaign was shot by ace photographer Gaurav Sawn, and Sunny's hair and make-up were done by Ayesha Wadiwala. In the ad, Sunny poses with a rescued dog named Kaali from The Welfare of Stray Dogs.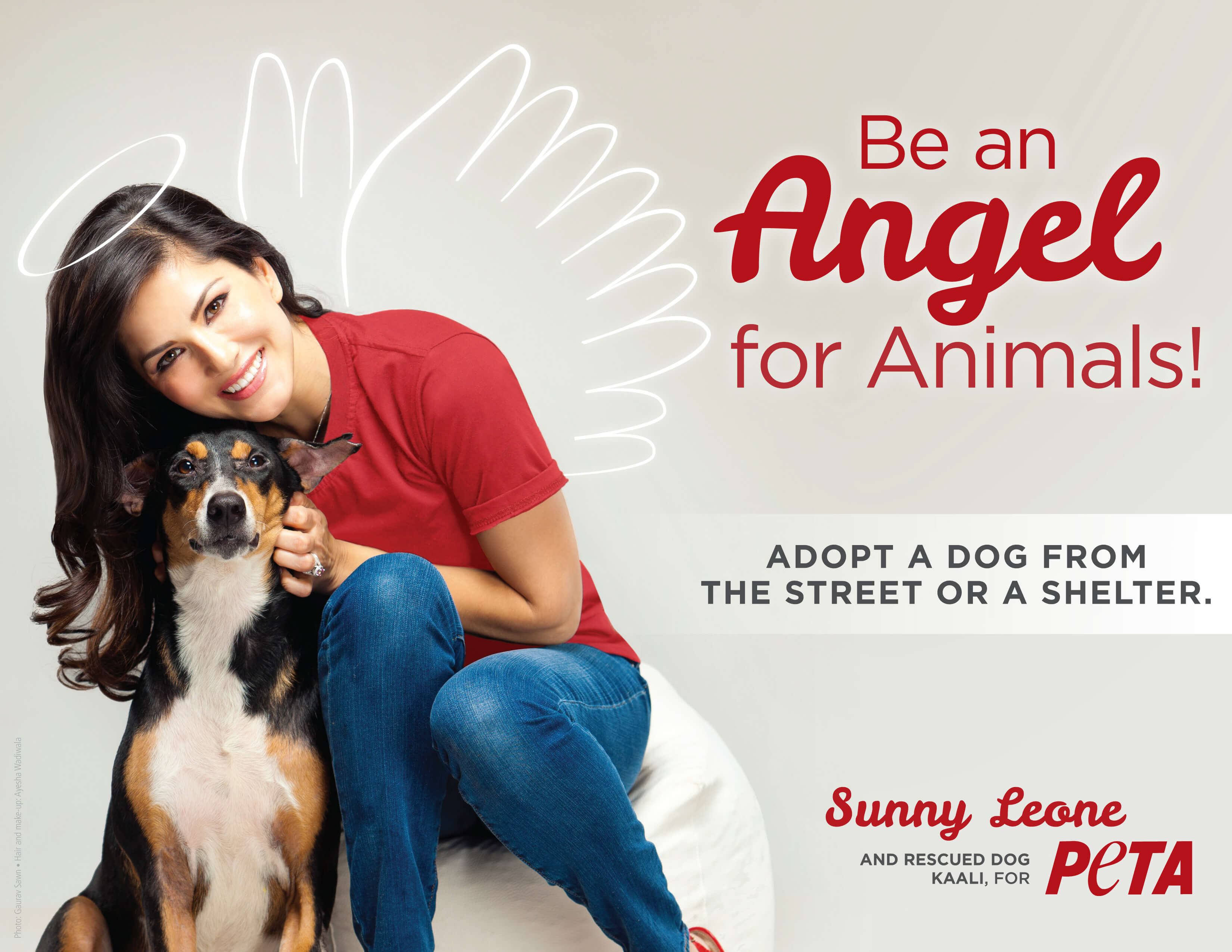 Approximately 25 million dogs live on the streets of India. Many of them starve to death, are injured or abused, or are hit by vehicles. Countless others languish in animal shelters waiting for a permanent home. Every time someone buys a dog or cat from a breeder or pet shop, a wonderful homeless animal loses a chance at finding a loving family.
But each of us can change that by choosing to adopt a dog instead of buying one from a breeder. As Sunny knows, the best dogs come from the streets or shelters – she and her husband share their lives with two lucky adopted dogs.
Along with adoption, sterilisation is key to getting dogs off the streets and into good homes. Sunny has starred in two other gorgeous PETA campaigns encouraging people to have their animals spayed and neutered – simple, life-saving procedures that can prevent hundreds of thousands of dogs from being born only to end up on the streets.
If you're ready to give a dog a lifetime of love, be an "angel" like Sunny and opt to adopt. You never know – your new best friend could be waiting right outside your door!
Make it official by signing PETA's pledge to adopt and never buy and our pledge to get your animal companions sterilised.