Priyamani Says NO to Cages
Whether acting or dancing, Priyamani chooses to entertain the public – a choice not offered to the thousands of animals who are imprisoned in cages in India for human entertainment. That's why the sizzling star has teamed up with PETA India for a campaign against zoo cruelty.
The campaign was shot at  The Infantry Hotel in Bengaluru. Priyamani's outfit was created by Pritika Wadhwani and Chandini Batra, and her hair and make-up were done by Tejal Rao.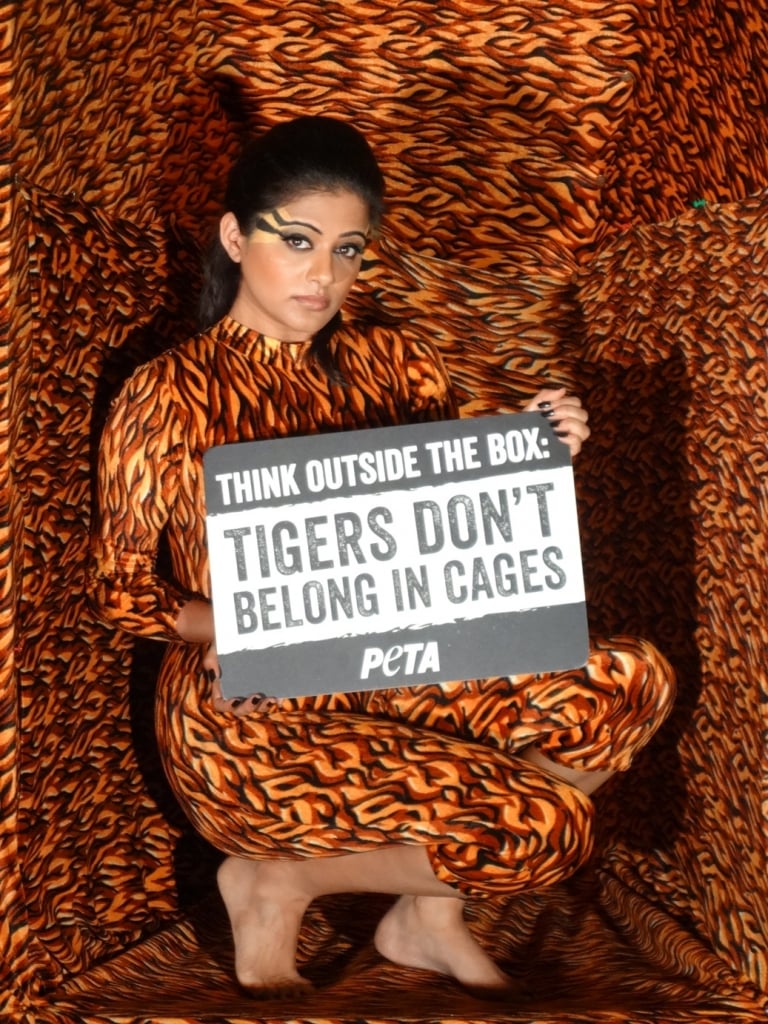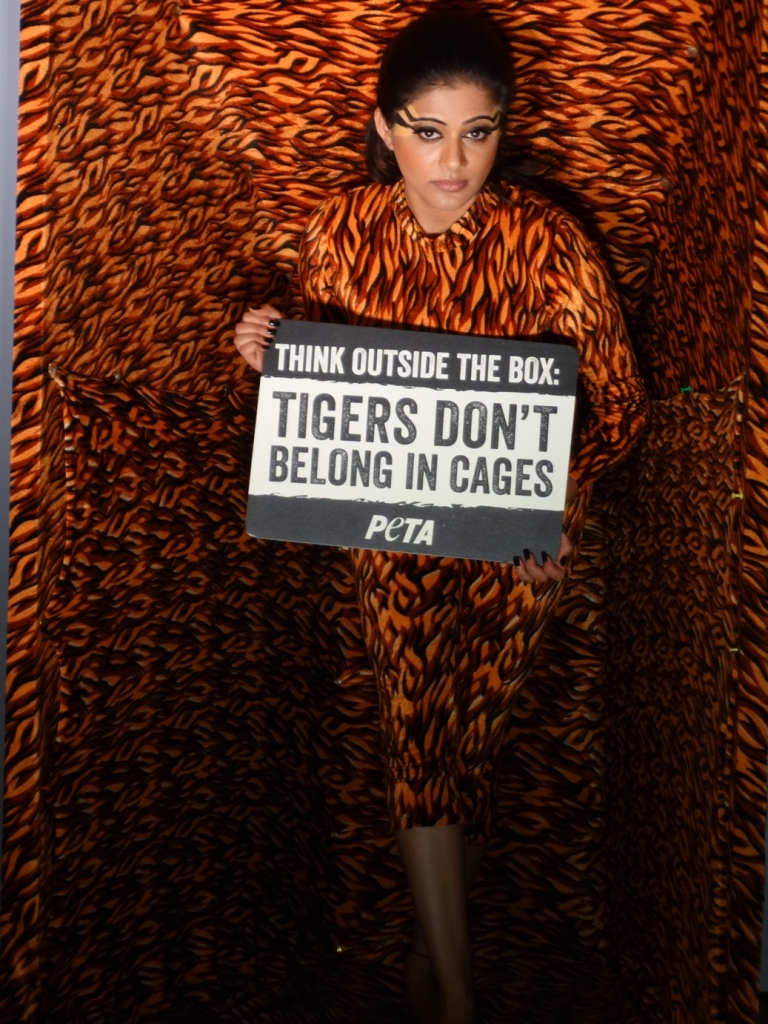 Priyamani says:
Imagine being confined to a cage for your entire life. Terrifying, isn't it? Then why do we do that to tigers, lions and other animals, who are meant to roam free, live with their families and raise their young in their jungle homes? If you want to learn about these fascinating animals and their natural behaviour, go visit a nature park where the animals have not been removed from their natural homes or watch a documentary on television.
Hundreds of thousands of animals languish in cages in zoos around the world so that visitors can gawk at them for just a few seconds each. PETA's undercover investigations of zoos across India have found appalling neglect, decrepit facilities and animal suffering on a massive scale.
In 2012, Priyamani won a South Indian International Movie Award, a Suvarna Film Award and a Filmfare Award for her role in the film Chaarulatha. She recently appeared in the Malayalam film Alice: A True Story, and her upcoming films include Ambareesha, Vyuha, Ithu Njangalude Family and Narasimha.
HOW YOU CAN HELP!
Please don't visit zoos! To learn about animals, take Priyamani's advice and visit a nature reserve or watch a wildlife documentary on television. Or look around you! Become an expert on the wildlife in your local area, from lizards in your garden to birds flying overhead.