Rescuing an animal is a win-win situation: you save a life and gain a best friend. Check out these charming kitties who stole our hearts and our office space:
SOYA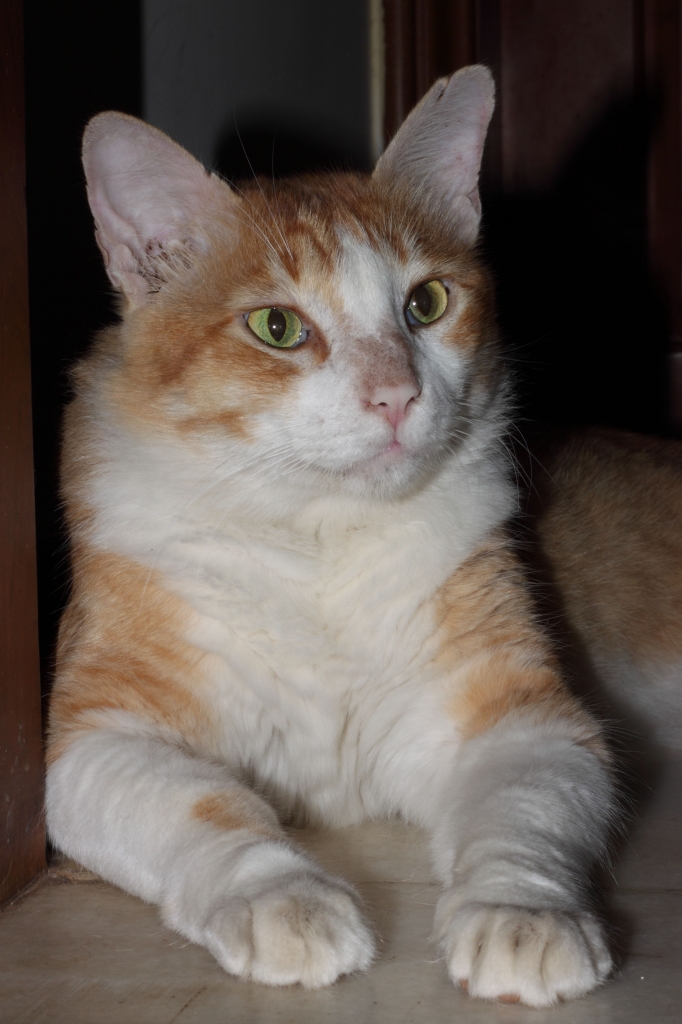 Soya has been with PETA for five and a half years. A victim of cruel children's heartless games, Soya had her tail burned and was infested with maggots when we found him. Staffers took him in and treated his injuries. His amputated tail is now a healthy bob. Soya loves food (he claims stolen treats taste better), the ladies and protecting his friend Stripey. When he isn't in a feisty mood, he's busy snuggling with his lady love, Novu. They've somehow perfected the art of cuddling atop office swivel chairs.
NOVU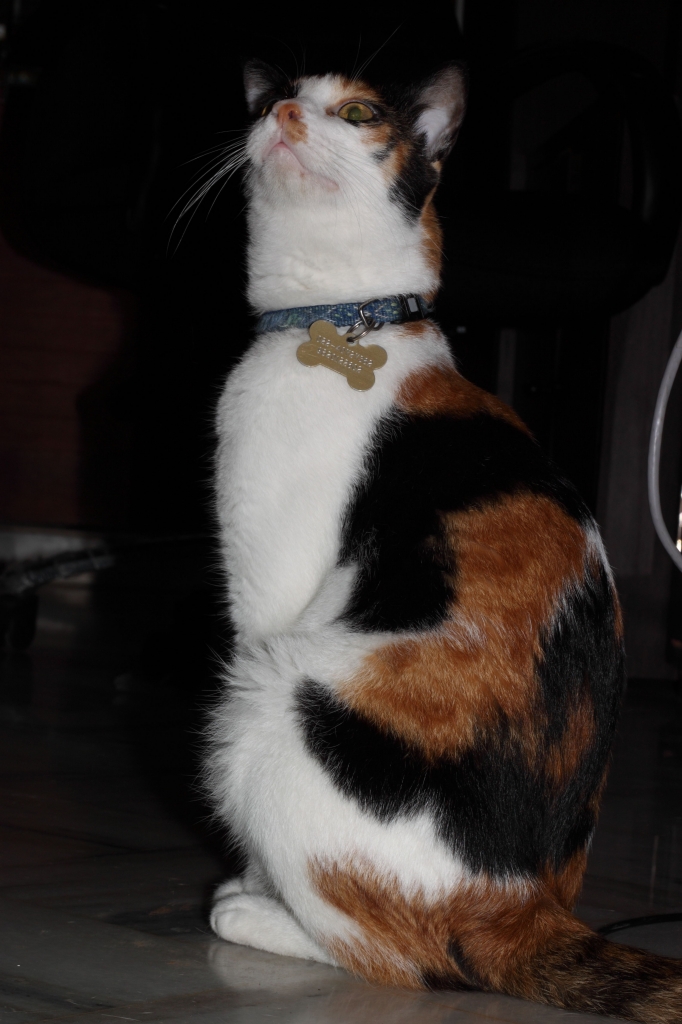 Novu is a special, loving girl. Our CEO, Poorva Joshipura, was having coffee with a friend by the sea at the Novotel Hotel in Mumbai four years ago when she spotted a beautiful cat jumping onto tables in an outdoor area. She overheard some cruel people discussing how they would "get rid" of the cat, who, they said, visited the establishment daily, resulting in complaints from patrons. Poorva told them that what they were plotting was cruel and illegal, and she decided to take the kitty with her to ensure her safety. Novu has been a part of the PETA family ever since. As queen of the first floor, Novu loves visiting all the departments and giving out licks to her friends. She can often be found spooning with Soya.
STRIPEY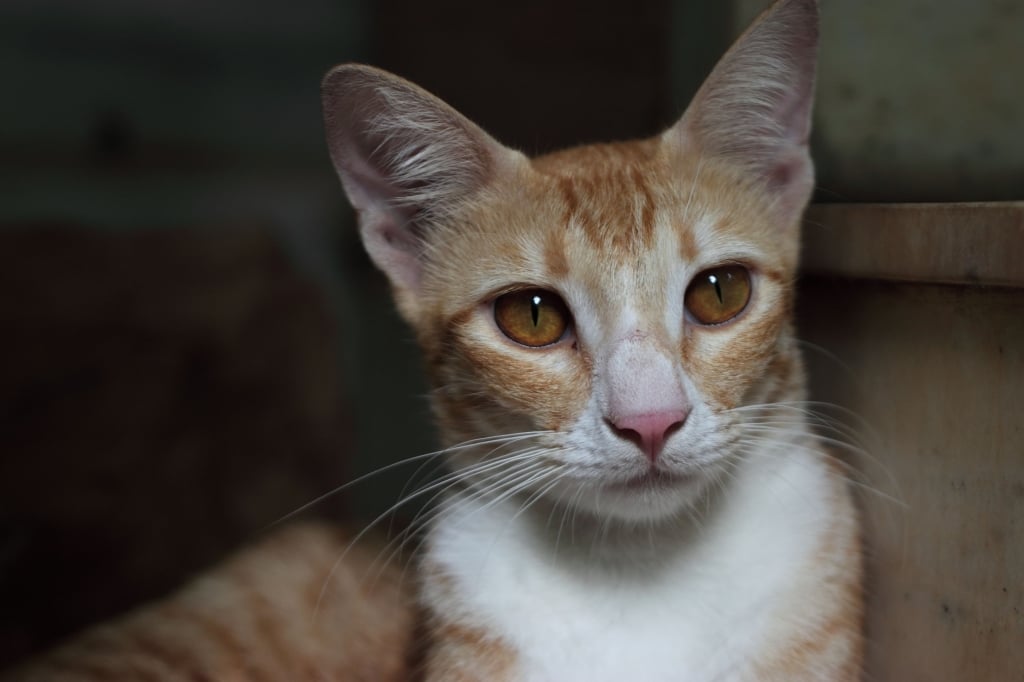 Stripey has the kind of eyes that stare into your soul, which is why she's the face of our Cutest Rescued Cat Contest. During the monsoon rains last year, she and four of her siblings were abandoned outside our office. After all her brothers and sisters found loving homes, we couldn't resist adopting the curious ginger beauty. When she's not busy leaping through the garden, she's sizing up Mr. Mehboob, the office rescued dog.
BHOLU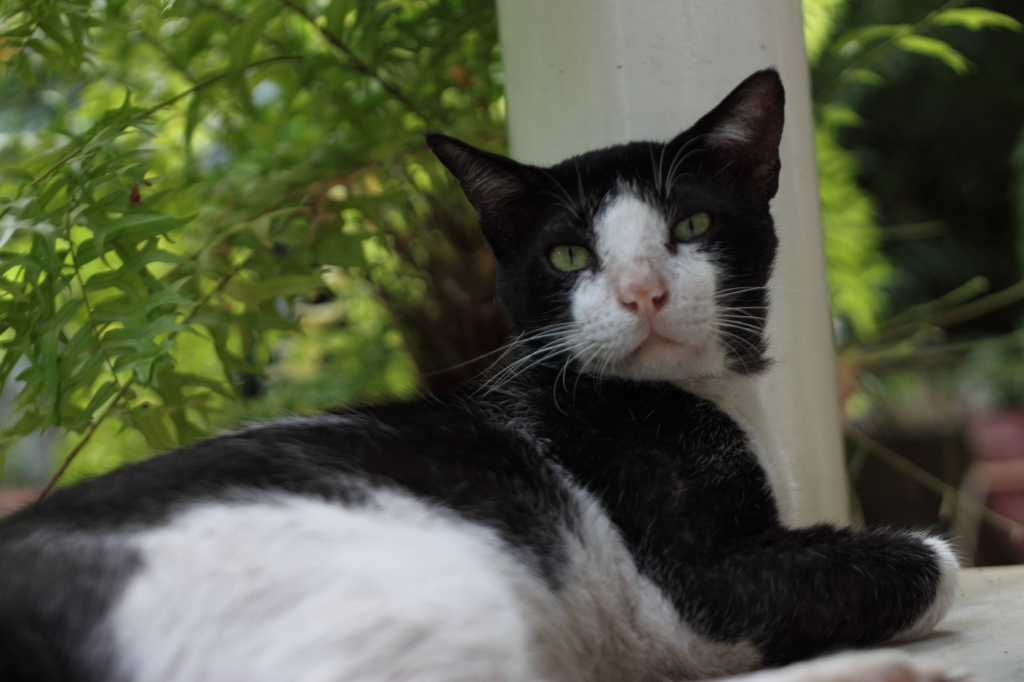 Bholu is a wise kitty. He wandered into our offices one day and declared it his home. Who can argue with that kind of determination? He may look a little scruffy around the edges (he says it lends to his mystique), but Bholu knows how to charm the ladies. He even captured Novu's attention for a bit, much to Soya's chagrin. Bholu is a huge fan of lunchtime and will paw at us for roti until he wins a treat. This cat knows what he wants and how to go after it!
DIANA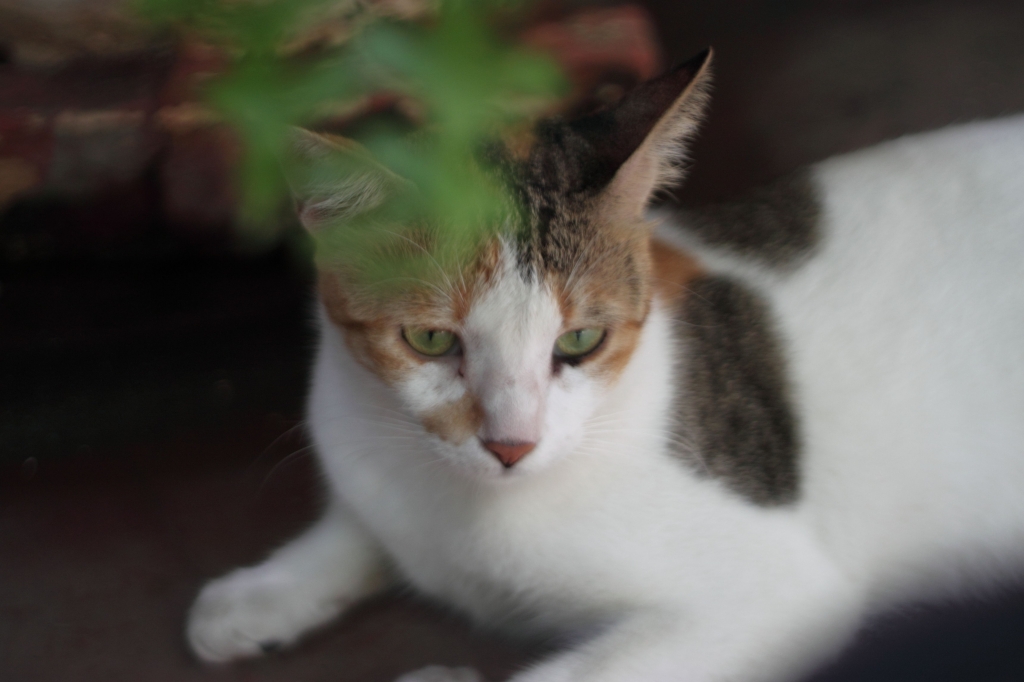 Diana is our resident monarch. When she came by the office in search of food, we were helpless against her regal powers. She has a delicate, graceful manner that quickly enchanted the team, so naming her after Princess Diana was a no-brainer. Diana shows off her stunning patchwork around the office and likes playing with her paw pals Stripey and Bholu.
What's your rescued cat's story? Is he or she absolutely purrfect in your eyes? Does he or she deserve to win our Cutest Rescued Cat Contest? Enter now and find out if your feline family member has what it takes to win first place!