The Leading Lady of PETA India
You've seen us win campaigns, admired our stunning celebrity ads, taken notice of our eye-catching demonstrations on the streets, watched our hard-hitting undercover investigations, listened to our campaigners talk about animal rights issues on TV and taken action with us online, but have you ever met the person behind all this work? Today, 8 March, is International Women's Day, so we thought it was the perfect occasion to introduce the woman behind our success: Meet Poorva Joshipura!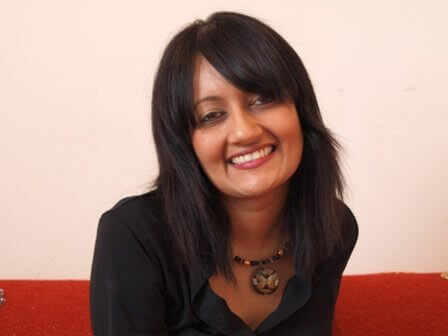 Born in the US, Poorva has proved her commitment towards helping animals by working for various PETA affiliates globally before becoming our dynamic Chief Executive Officer. Poorva is also the Vice President of International Affairs for PETA UK, which makes her the youngest vice president of any PETA affiliates.
 Poorva's known for her bold campaigning style. She has personally conducted numerous undercover investigations of slaughterhouses and other facilities in which animals are abused in India, has confined herself to a cage in Nairobi to demonstrate the plight of chickens killed for their flesh and successfully stopped a US-based animal supplier to laboratories from expanding its business to Europe, among other achievements. She was even jailed for disrupting a Michael Kors fashion show during New York Fashion Week to protest against his use of fur.
 Read on to learn what Poorva's got to say:
 How did you end up working for PETA?
For as long as I can remember, I've enjoyed learning about animals. I remember watching wildlife documentaries with my father when I was as young as 3, and I have fond memories of my grandmother as she set out water for birds and squirrels. But when I was young, I ate meat, I wore leather, I used products tested on animals and I went to the zoo and the circus. Although I respected animals, because the use of animals is so entrenched in our society, I did not realise that my daily actions caused a lifetime of suffering and cruelty to animals. That is, until I met a girl in school named Natalie. We became good friends, and she introduced me to literature from PETA US. I vowed never to knowingly harm animals again after reading their Animal Times magazine and decided to go vegan. Natalie now works for PETA Foundation US, while I am the Chief Executive Officer of PETA India.
 What are the challenges that you have faced with being associated with PETA India?
We don't have the big budget of large corporations to help us reach out to people, and the nature of our work is to expose cruelty so hideous that sometimes television networks refuse to air it. As a result, we need to be cutting edge. We rely on our own boldness and creativity to get animal issues noticed. We are not afraid of doing something unusual and often act as billboards ourselves through eye-catching street theatre–style demonstrations. We put animals first and leave personal hang-ups against doing something uncomfortable behind.
 What is it that fires you up about animal rights?
We know a lot more today than we did in the past about animals. We know that they are thinking, feeling, emotional, sensitive beings – just as we are. This makes what we do as a society to animals for a fleeting moment of taste or for a belt or a shoe even more unacceptable.
 Chickens, for example, are inquisitive and interesting animals whose cognitive abilities, scientists now tell us, are in some cases more advanced than those of cats, dogs and even some primates. 
 Fish and Fisheries cited more than 500 research papers on fish intelligence, proving that fish, too, are smart, that they can use tools and that they have impressive long-term memories and sophisticated social structures.
Cows are very intelligent animals who can remember things for a long time. Animal behaviourists have found that cows interact in socially complex ways, developing friendships over time and sometimes holding grudges against other cows (and people) who treat them badly.
 What can people do to help animals?
Log on to PETAIndia.com to take part in action alerts. Volunteer at an animal shelter to take dogs for walks and to help them with adopt-a-thons. Set up an information stall at your college fests (PETA can provide you with materials). Arrange a screening of PETA's investigative videos. You can order a free copy of "Glass Walls", our video exposé of the cruelty of the meat and dairy industries, to show your family and friends. Share PETA's investigative videos online. Encourage people to become a member of PETA India. And most importantly, speak up whenever you see cruelty.
 What keeps you going when you're not at work? What do you like doing in your free time?
I love hanging out with my rescued dog, Mr Mehboob. He was found near Mehboob Studios during a shoot with Celina Jaitly against cruelty to animals in laboratories, thus the name. We go for long walks along the Bandra seafront in Mumbai over the weekends. I love hanging out with family and friends, exploring and learning – by travelling, reading, watching films, trying new cuisines. I'm always up for a new adventure. My favourite, however, is to travel and meet people from different cultures. It's always good to have an opportunity to see life from a different perspective.