Enter Your Rescued Cat in PETA and Sony Music's Video Contest!
The contest is now closed.
In honour of International Animal Rights Day (10 December), PETA and Sony Music India have joined hands to support the #AdoptDontShop cause. We want to see videos of your adopted cats playing, snuggling, and otherwise being adorable at home. The clips that charm Sony Music India the most will be featured in the music video for Ankur Tewari's new single, "Billi Ka Bachcha", which promotes adopting animals and debuts on 12 January, PETA's 18th anniversary.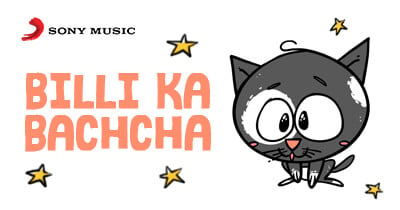 All you have to do to enter the contest is fill in the form below and submit a 40-second, high-resolution video showing your adopted cat being his or her cute self via a Dropbox or Google Drive link. Please make sure that your video is horizontal and at full HD (1920 x 1080) resolution.
If you post your kitty videos on social media, too, don't forget to use the hashtags #BilliKaBachcha and #AdoptDontShop. Raising awareness about the importance of adopting from the street or a shelter helps more community animals find permanent homes. Right now, millions of homeless dogs and cats are forced to roam the streets in search of shelter and food, and they often fall victim to deadly diseases, abuse by cruel humans, or fatal injuries caused by careless drivers. Meanwhile, every time that a breeder churns out another animal or a pet shop sells one, an animal stuck in a shelter or on the streets loses a chance at finding a loving home.
Adopting an animal means saving a life and gaining a new best friend. But don't forget to have your four-legged pals sterilised so that more animals don't wind up having to fend for themselves.
This contest is open to residents of India only. The call for entries closes on 3 January, and the video will debut on 12 January.
Are you a US resident? PETA US will show you some love by hooking you up with lots of other cool contests!
By filling out this form, you are agreeing to our terms and conditions.
By signing up here and giving us your contact details, you're acknowledging that you've read and you agree to our privacy policy.