PETA Intervenes in Victoria Litigation
Adding strength to the ongoing public interest litigation filed by the Animals and Birds Charitable Trust, an intervention application by PETA India has been accepted by the honourable High Court of Bombay. In recent years, PETA has gathered substantial evidence of cruelty to horses used for Victorias in Mumbai as well as the traffic risk that they pose to citizens. A number of the group's celebrity supporters, including Hema Malini, John Abraham and Jacqueline Fernandez, have backed its call for a ban on the Victorias.
"Forcing horses to haul tourists in carriages through congested traffic is already banned in Delhi, Paris, London, Toronto, Beijing and other cities", says PETA India Director of Veterinary Affairs Dr Manilal Valliyate. "Most tourists despise the cruelty to horses, and locals prefer forms of entertainment that do not harm animals. A ban on Victorias is necessary and inevitable."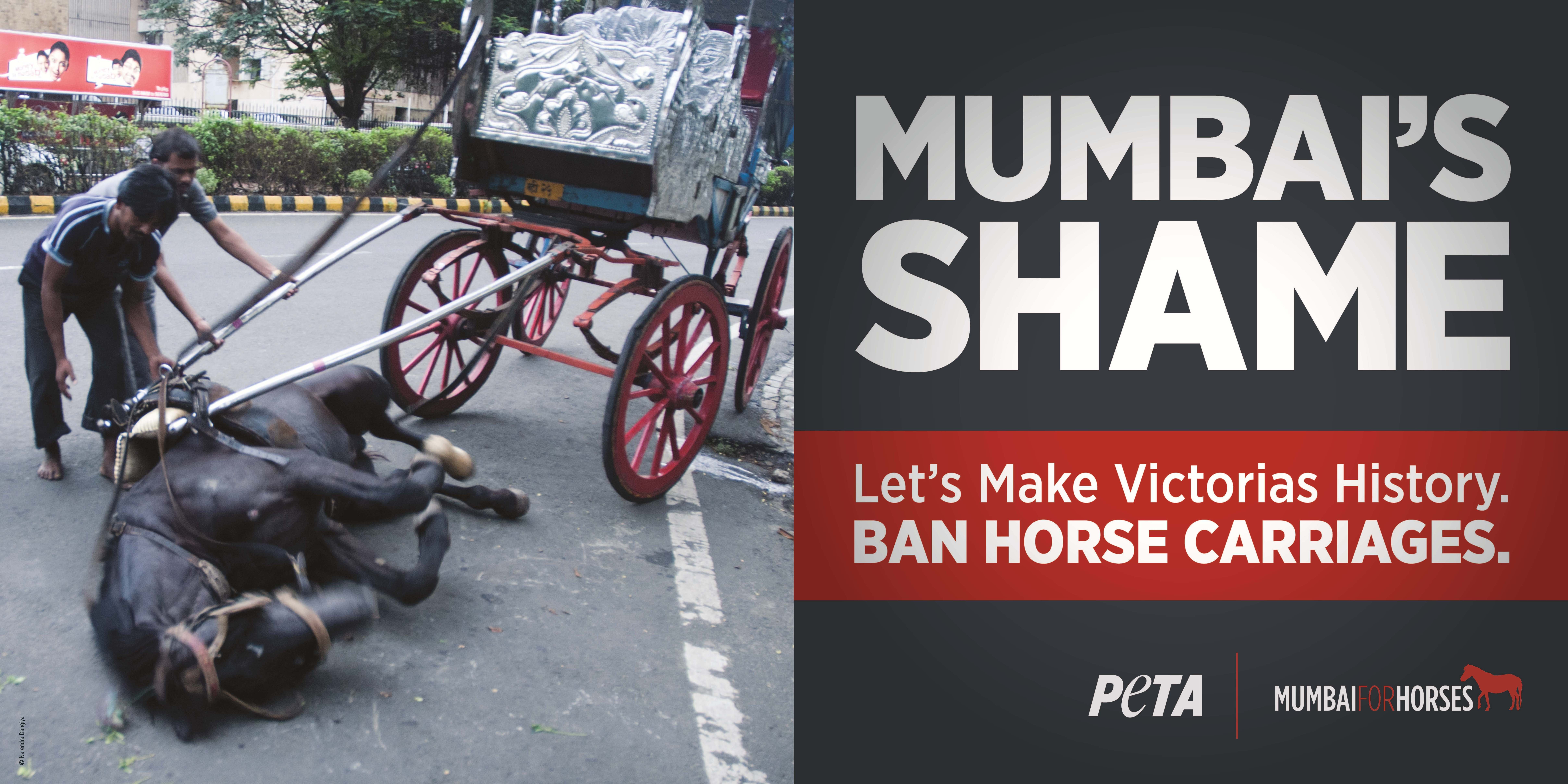 Pushed past the point of exhaustion, horses often collapse when they are too worn out to continue and are repeatedly whipped in an effort to get them back on their feet. PETA decided to intervene in the wake of growing concerns from compassionate citizens regarding accidents in which horses have collapsed and even died. A carriage horse was critically injured after he collapsed because of exhaustion at Gateway of India in July 2012. Another horse died immediately after being hit by a taxi in front of Chhatrapati Shivaji Terminus that same month.
Join the campaign by taking action now.