Mumbai Horse Carriage Owners' Appeal Dismissed by Supreme Court – Ban on Cruel Victoria Carriages Remains
On 6 February, a Supreme Court bench consisting of Justice Sanjiv Khanna and Justice MM Sundresh dismissed an appeal against the ban imposed by the Bombay High Court on horse-drawn Victoria carriages. With this dismissal, the Bombay High Court orders dated 8 June 2015 and 3 April 2017 stand reaffirmed.
The 8 June 2015 judgment of the Bombay High Court ruled that using Victoria carriages in Mumbai for "joyrides" is illegal. The court also maintained that none of the stables for horses in Mumbai possess a licence under Section 394 of the Mumbai Municipal Corporation Act, 1888. On 3 April 2017, while dismissing a review petition filed by horse owners, the Bombay High Court firmly reiterated its earlier decision. Following this, on 7 July 2017, the Bombay High Court accepted Maharashtra's rehabilitation plan for horse-drawn carriage owners and drivers, further clearing the way for the implementation of the ban on Victoria carriages.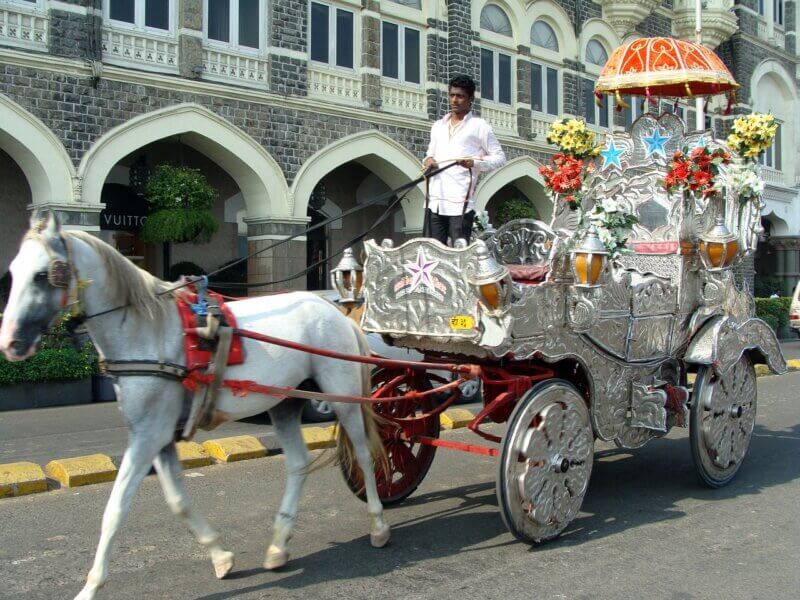 PETA India's investigations, which were filed before the Bombay High Court, revealed that horses were often injured, sick, and severely malnourished and forced to stand amidst their own waste in filthy and decrepit stables. Reports further documented that they were frequently denied adequate rest, water, and veterinary care. Accidents involving horse-drawn carriages have caused numerous injuries, some of which have been fatal.
In the years since the above orders were passed by the Bombay High Court, many horse owners and carriage drivers have switched to alternate forms of livelihood, including driving mechanical e-carriages to offer rides to tourists. Numerous horses have been rescued from a life of suffering pulling Victoria carriages on tar roads and have been released to sanctuaries, where they can enjoy their lives in peace.