PETA India and YAF's Santa, 'Pig', and 'Chicken' Wish a Vegan Christmas to Imphal Residents
Dressed as Santa Claus, a chicken, and a pig, PETA India and Yening Animal Foundation (YAF) members held signs that read, "We Wish You a Vegan Christmas," in Imphal on 20 December. The merry troop's point? That we can help animals experience the festive spirit, too – and the best way to accomplish this is by leaving them off the dinner table and going vegan.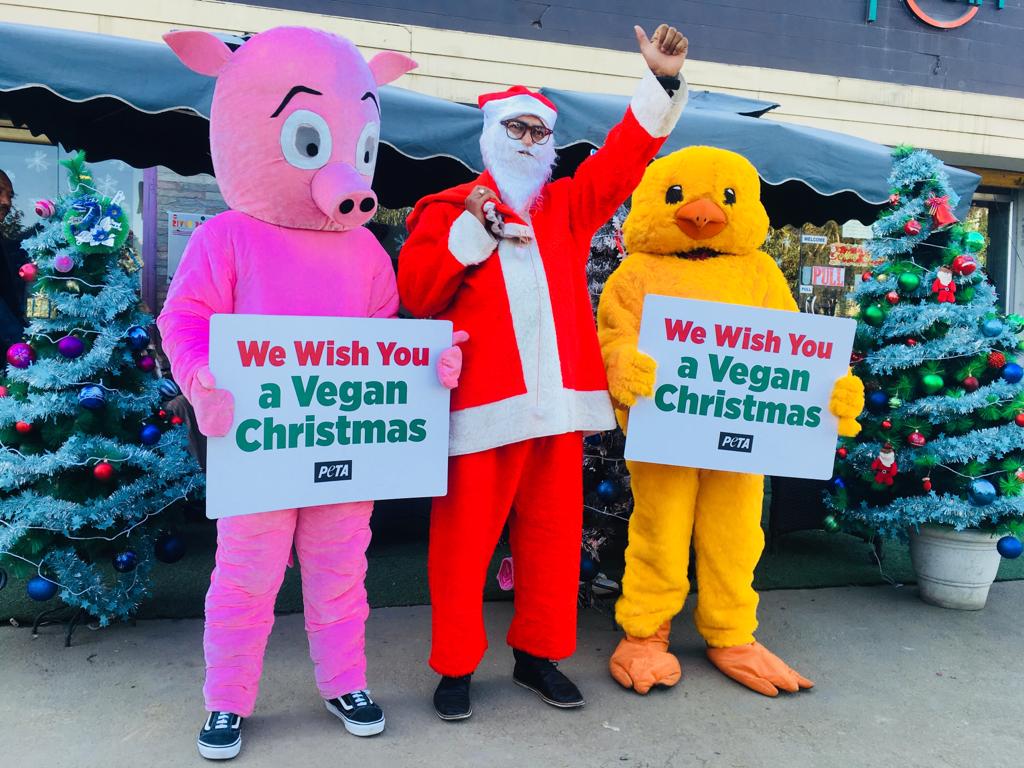 As seen in PETA India's exposé "Glass Walls", in today's commercial meat, egg, and dairy industries, chickens' throats are cut while they're still conscious, fish suffocate or are cut open while they're still alive, pigs are often stabbed in the heart as they scream in pain, and calves are torn away from their mothers within hours of birth. At the slaughterhouse, animals are commonly killed in full view of one another and dismembered while they're still conscious.
Eating animals also wreaks havoc on human health. The consumption of meat, eggs, and dairy "products" has been conclusively linked to heart disease, strokes, diabetes, obesity, and cancer. In addition, a United Nations report concluded that a global shift towards vegan eating is necessary to combat the worst effects of climate change and other forms of environmental devastation.
Feeling inspired? Pledge to eat vegan today: