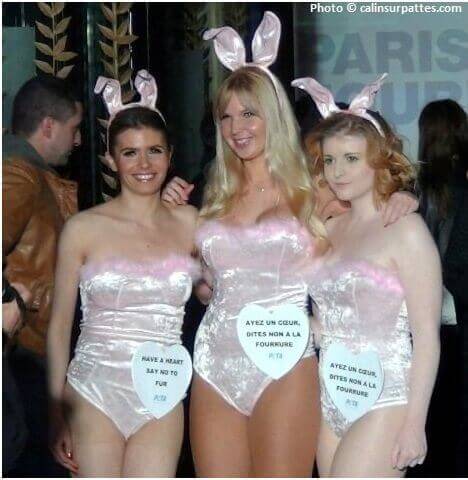 Recently, eco-friendly online magazine Néoplanète and international multimedia platform One Heart Channel,with the support of PETA France helped present a brand-new event at the Hôtel Fouquet's Barrière aimed at showing chic and ethical alternatives to fur."Paris Without Fur" ("Paris sans Fourrure") took place on the last day of Paris Couture Fashion Week and aimed to show the public the fabulous alternatives to the real fur produced by the fur industry. 
Spirit Hoods, PLICH, C&A, Etam, Franck Sorbier, VJ Couture and others showed off their latest fur-free collections. Models from Up Models strutted down the runway with elegance and humour, showing the public that winter can be warm and trendy without killing animals.
If you want to save animals from being killed for bags, belts and shoes, take our pledge never to wear an animal's skin again.