PETA Talks Vegan Fashion at NIFT Shillong
Green is in. Brands around the world are paying attention to the interest in ethical fashion as people increasingly choose eco-friendly vegan options.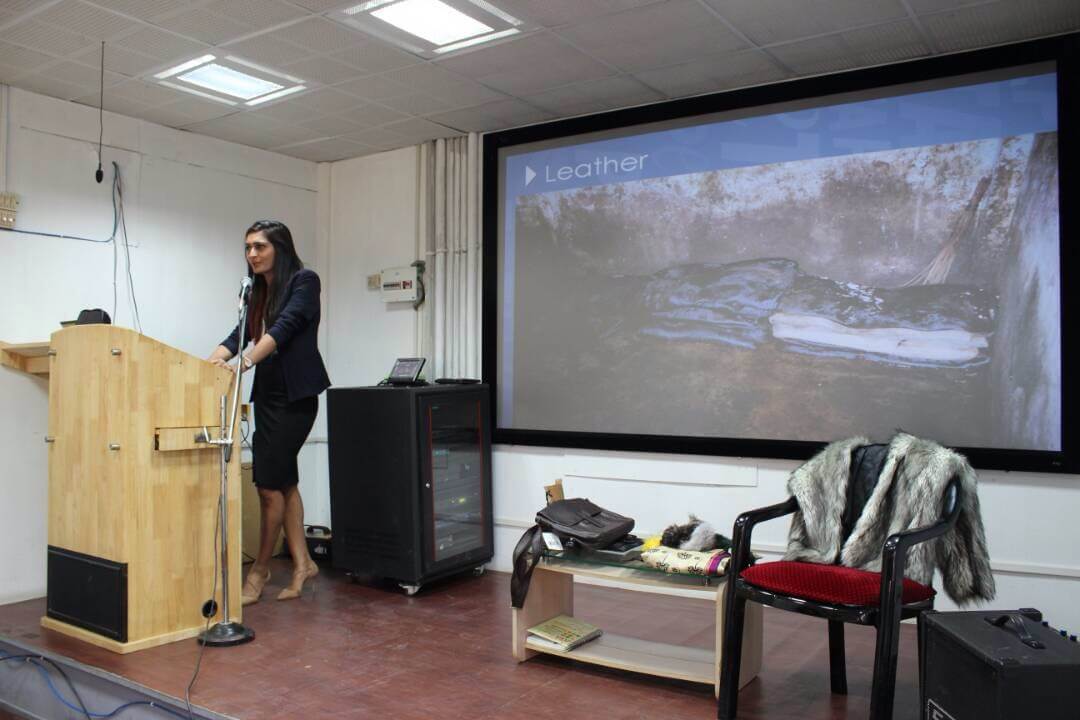 That's why the use of pleather, faux silk, fake snake, and other cruelty-free fabrics are more popular than ever. And today , PETA India was at NIFT Shillong to share information about these great materials and speak to students about vegan fashion. Benazir Suraiya, a fashion expert and PETA's associate manager of celebrity and media projects, explained how easy it is to make a compassionate choice.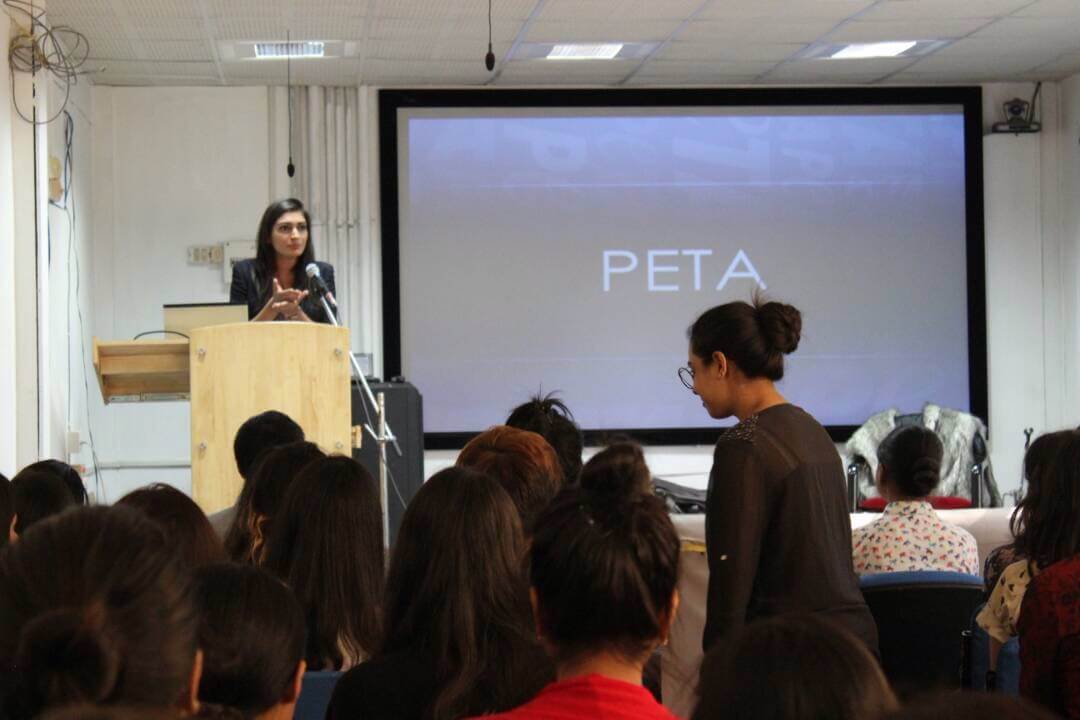 We displayed a variety of vegan products which can easily replace those made from animals' body parts and which look good, too!
Benazir spoke about faux leather and other vegan materials as well as designers and brands that are animal-friendly. The attendees also watched the PETA video "Animals Are Not Ours to Wear".
You can help put a stop to the cruelty shown in this video by signing our pledge today and promising that, from this day forward, the only skin you are in is your own.