Mumbai: The Green Affair Café Is the Vegan Party Destination
PETA India always has its finger on the pulse of the vegan scene, and we can't stop raving about Mumbai's new hotspot The Green Affair. Sure, it's full of Instagram-worthy backdrops and has a gorgeous design aesthetic, but The Green Affair is more than just a beautiful joint: it's India's first vegan party destination serving delicious and healthy vegan food alongside curated vegan signature drinks, including mocktails, that everyone can enjoy.
PETA India speaks from experience – because The Green Affair invited us to check it out! We can confirm that it's the perfect place to celebrate. After all, its co-founders, Ankit and Diksha Mundra, started the restaurant to celebrate their love for animals, which is what inspired the husband-and-wife duo to go vegan in the first place.
Ankit describes their origins: "TGA (The Green Affair) is purely out of love. So whenever we used to go out, either we are dancing, partying and eating French fries because there are not lot of options in the market. That's where this idea came on. Let's do a 100% vegan restaurant. The thought came from our love for animals and we wanted to take some actions against cruelty [towards] animals."
Diskha adds, "Our consciousness did not allow us to sell and make money from something that we don't believe in. And we went all out and we went all vegan."
The Green Affair is lit – this is a nightspot with a rooftop view that you won't want to miss.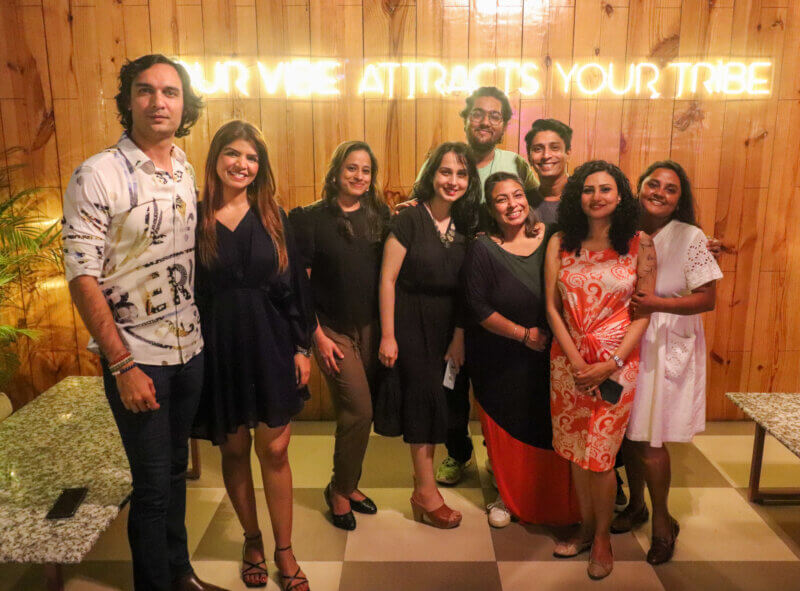 Our staffers devoured the vegan pizzas, the mock-meat tacos, and the top-notch harissa tofu burger that comes with the restaurant's initials, TGA, branded on the bun. We loved the elegant pickled beet salad, spicy edamame, truffle mushroom bruschetta, avocado toast, and mock lamb shish kebabs. There's even a Mexican-inspired burrito bowl – the key to any vegan's heart. We topped off our five-star feast with the café's delectable desserts – silky vegan panna cotta and a rich sitaphal tart served with vegan chocolate ice cream.
PETA India is not alone in its rave reviews of The Green Affair: GQ India featured the sleek vegan restaurant recently, and the café is popular among non-vegans, too. That's because an increasing number of people are trying vegan eating to protect animals, the environment, and their health.
Just one vegan saves up to nearly 200 animals from being raised in filthy conditions and slaughtered each year. Eating vegan foods reduces one's risk of suffering from heart disease, cancer, diabetes, and obesity. What's more, being vegan is "green" because it helps fight the climate catastrophe: the United Nations – which has identified animal agriculture as a leading cause of greenhouse-gas emissions – says a global move towards vegan eating is necessary to combat the climate catastrophe, and University of Oxford researchers found that ditching meat and dairy can slash one's food carbon footprint by 73%.
So the next time you want to celebrate, head to The Green Affair for superb food, drinks, and fun. In fact, we think that the vegan vibes, dishes, and drinks are so sublime they could persuade anyone to go vegan, but don't take our word for it.
Go check out The Green Affair for yourself now!