Meet PETA's 2014 Cutest Vegetarians Next Door
A round of applause for all the finalists and a BIG thank you for all who took part! The competition was fierce in PETA India's annual Cutest Vegetarian Next Door contest, but after tallying the votes (and thanks to all who voted to help us decide who we should pick as the winners!) and weeding through the top picks, we've selected the winners based on several factors, including vote count. Without further ado, we're proud to crown Sriram Sankar  and Vaishnavi Pranjale as the Cutest Vegetarians Next Door of 2014 (insert a round of applause here).
Sriram, the male winner, says that a vegetarian diet gives him a clear conscience, a healthy lifestyle, a likely longer life and a reduced risk of heart disease. He strongly believes that "choosing to eat vegetarian not only saves the lives of many animals but also helps us save our planet by conserving natural resources, such as food, water and land".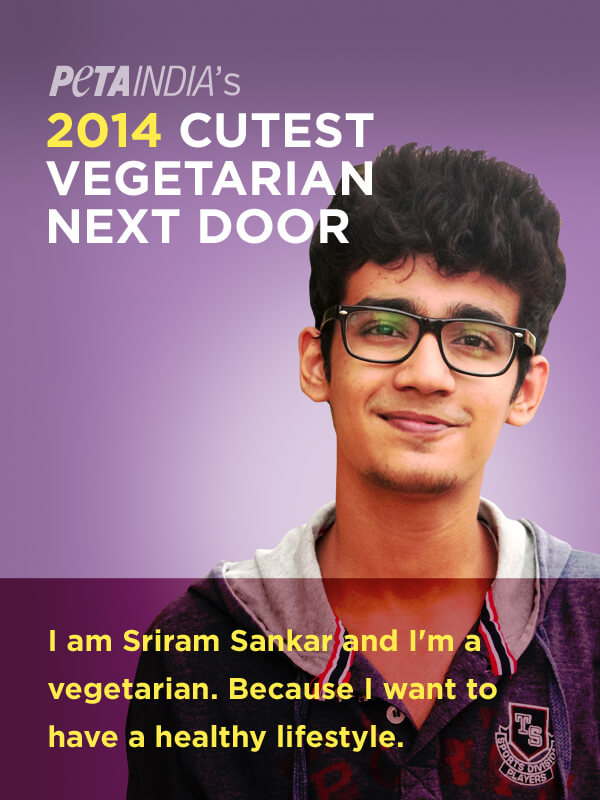 And the motto of the female winner, Vaishnavi, is, "Stay gorgeous, stay vegan". She feels that a vegetarian diet helps her "stay beautiful on the inside and out".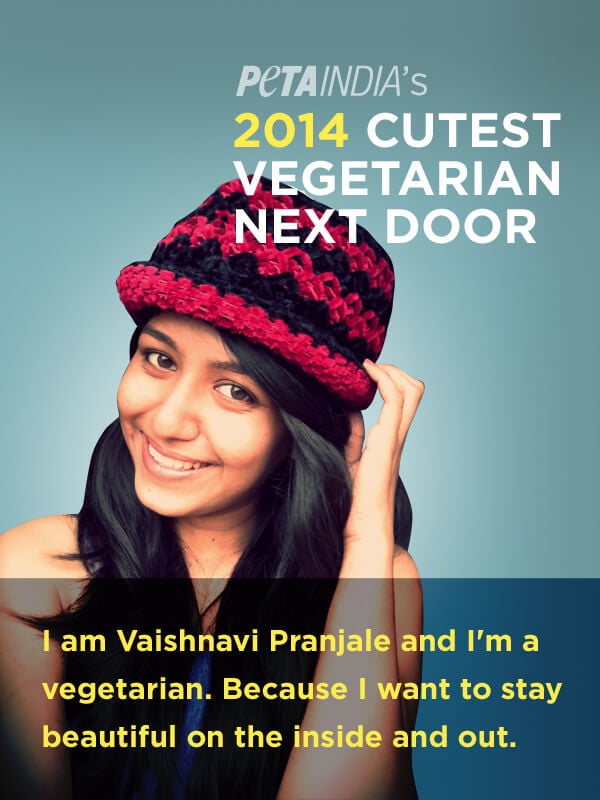 Both winners will receive a sash, a trophy, a certificate, a vegan starter kit to share with their friends, a DVD of "Glass Walls" and, most importantly, bragging rights. Who wouldn't want to brag about following a plant-based diet, which decreases your risk of cancer, heart disease and obesity; shrinks your carbon footprint and spares the lives of many animals a year? So how about going vegetarian yourself? Getting started is as easy as checking out these yummy dishes and helping yourself to this useful read. Who knows? You might even be inspired to enter the contest next year.