Meet 5 Women Who Are Changing the World
Today marks International Women's Day, a day to celebrate women's groundbreaking achievements and continue to encourage and support them to create positive change. Here at PETA India, we have no shortage of strong, accomplished women to look to – we were founded by one, after all. In honour of International Women's Day, here are five of the women who are leading the animal rights movement and who embody this year's theme: "Inspiring Change".

Let's start with our own Poorva Joshipura. As PETA India's chief executive officer, Poorva is the driving force behind everything that we do. Known for her bold "never-back-down" style, she leads by example. She has gone undercover to investigate facilities where animals are abused, confined herself to cages in order to demonstrate the plight of chickens who are killed for their flesh and gone to jail for disrupting a Michael Kors show to protest fur. Poorva lives by the credo "never be silent". Check out what PETA India has accomplished in the last year alone.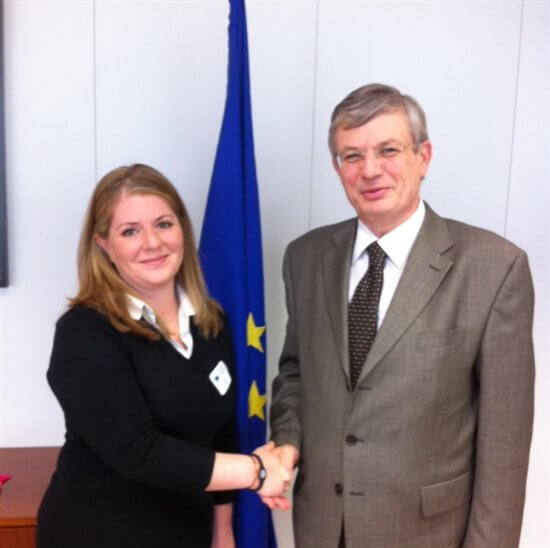 Mimi Bekhechi and Tonio Borg, European Commissioner for Health and Consumer Policy.
As PETA UK's associate director, Mimi Bekhechi heads the group's campaigns as well as its media, marketing and corporate work. Under her leadership, PETA UK has grown into one of the largest animal rights groups in that country and has achieved many victories, including convincing world-famous department store Selfridges to abandon foie gras sales as well as the House of Lords, Wimbledon, Lord's Cricket Ground and some of the country's largest catering companies, Compass Group and Brakes. She has taken on the European Commission over a threat to its cosmetics testing ban, debated heads of the animal testing industry and challenged the Ministry of Defence to stop killing animals in archaic trauma training exercises. She has done everything from sit in a crate to raise awareness of factory-farming conditions and appear on television and radio programmes to defend the rights of all animals to live free from oppression.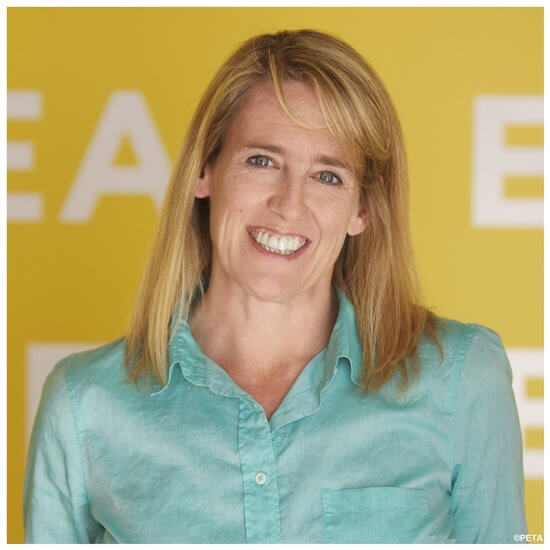 PETA US Executive Vice President Tracy Reiman oversees campaigns, marketing, corporate affairs, the youth division and Web outreach efforts. Even her job description could make you tired. But Tracy never seems to be.
She has helped PETA US achieve milestones such as convincing Calvin Klein to drop fur, stopping NASA from sending primates into space, getting the first-ever charges filed against a factory farmer for cruelty to chickens and convincing the top 10 US advertising agencies to pledge never to use great apes in their ads. And with her guidance, PETA US was named the number-one non-profit organisation that 13- to 24-year-olds in North America would volunteer for.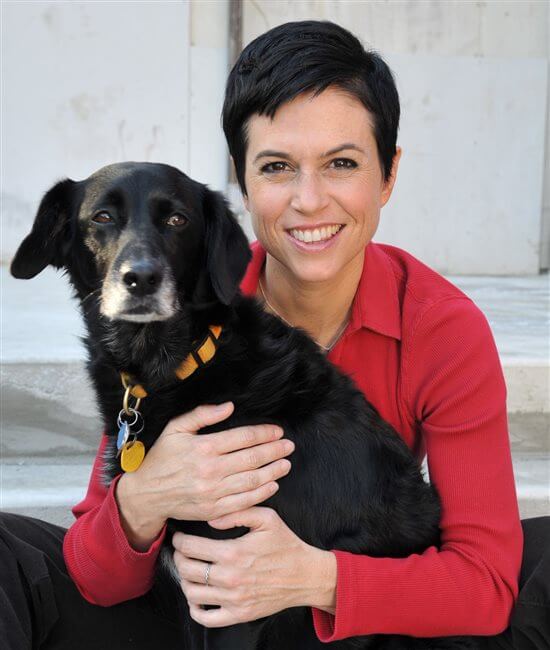 Lisa Lange and Sophie.
PETA US Senior Vice President of Communications Lisa Lange was hired in jail. She had been arrested for helping to free birds who were about to be shot and was put in a cell with PETA founder Ingrid E Newkirk. Rather than pay bail money to the city that sponsored the bird hunt, they spent 12 days locked up. Lisa got a job, and then she got the hunt stopped. In two decades at PETA US, Lisa has helped win resounding victories, including ending car-crash tests on animals and getting animal testing facilities shut down and the workers indicted on felony cruelty-to-animals charges.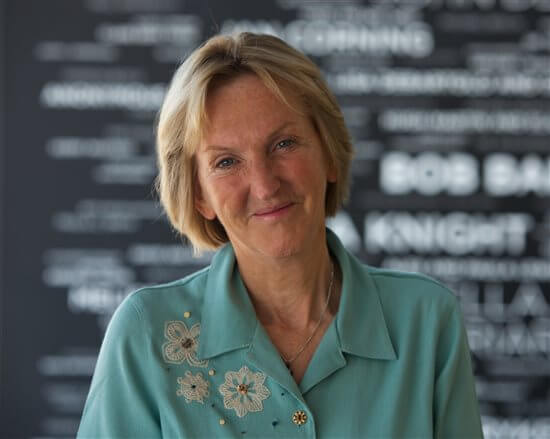 And finally, Ingrid E Newkirk started PETA US with a couple of people in an apartment, no money and a belief that everyone should have respect and compassion for animals. Did she meet with seemingly insurmountable obstacles? Of course. Did people scoff at her? Naturally. But Ingrid was determined to stand up against animal abuse, even if she was the only one to do so. But that isn't what happened.
Multitudes of people have agreed with her. Soon PETA US protests were making headlines, exposing what companies were doing to animals. And soon after that, companies were agreeing to meet with PETA US in order to avoid facing a protest. PETA US won more and more victories and gained more and more members. Now it's the largest animal rights organisation in the world, and it has affiliates worldwide.
Are you the next Mimi, Poorva, Tracy, Lisa or Ingrid? They had no idea that they would change the world – until they did. And you can do it, too!