Mary Kom Knocks Out Circuses for Abusing Elephants
Five-time world boxing champion Mary Kom (managed by IOS Sports and Entertainment) is back in the ring for animals, this time taking on circuses, which are infamous for abusing elephants. In a powerful ad shot by professional photographer Gaurav Sawn, Mary shows fans what life is really like for elephants forced to perform in circuses. Mary's hair and make-up were done by Rohini Foregard.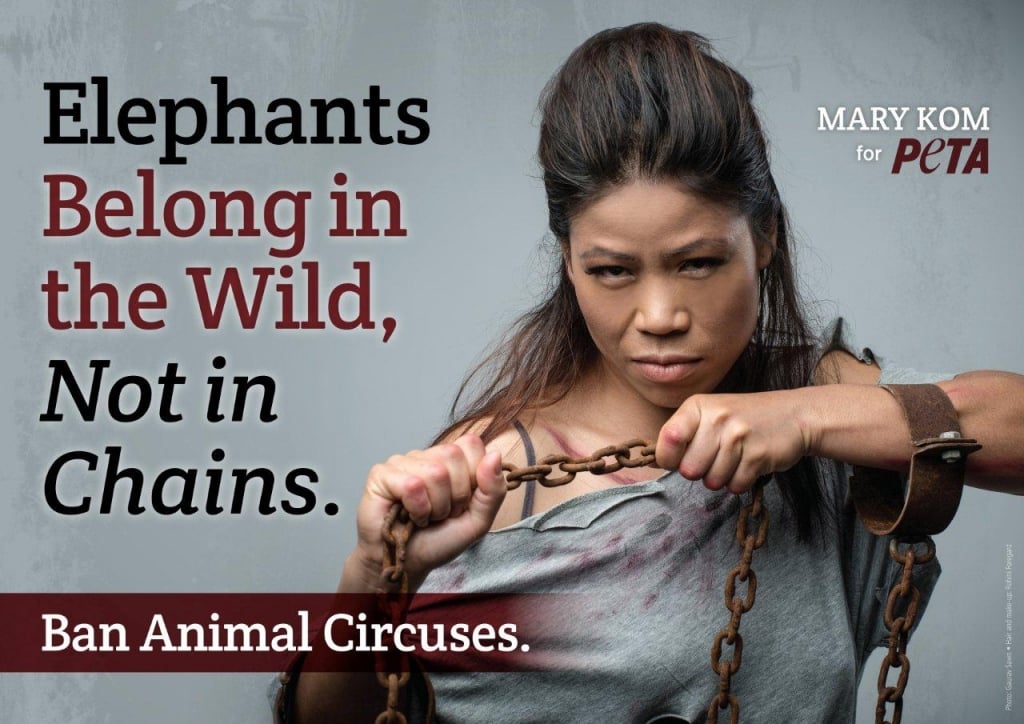 Mary, an Olympic medallist and a Rajiv Gandhi Khel Ratna winner, is no stranger to helping animals. Last year, she fired off letters to the nation's education ministers asking them to include PETA's Compassionate Citizen humane-education programme in their official school curricula. Now, the subject of the upcoming biopic Mary Kom, she is spreading the word about PETA's nine-month investigation of Indian circuses conducted in collaboration with Animal Rahat which revealed that elephants are subjected to horrific abuse, including beatings with metal-spiked weapons, lack of veterinary care and endless hours spent chained.
The Central Zoo Authority and the Animal Welfare Board of India (AWBI) issued "show cause" notices to circus owners as a result of these findings. The AWBI also decided to stop registering elephants for use in performances but it has yet to implement this decision.
Help Mary end the abusive treatment of animals in circuses. Sign our petition today asking government officials to ban the use of animals in circuses in India.