Join Team PETA for the Standard Chartered Mumbai Marathon 2017
Have you ever dreamed of running in a race that will do you and animals a world of good? If so, PETA wants YOU! This year, PETA is participating in the 2017 Standard Chartered Mumbai Marathon (SCMM), which will be held on Sunday, 17 January. We're looking for 10 runners to join Team PETA.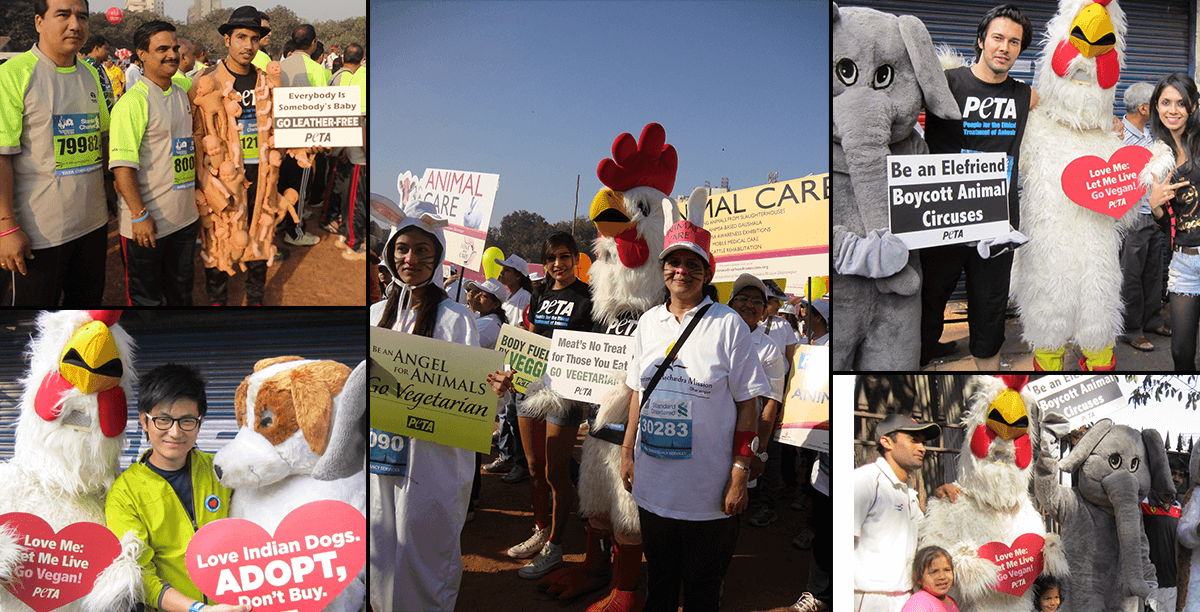 This marathon, which is the largest annual one-day fundraising event in India, provides charities with a unique opportunity to raise funds for their cause. We ask that each runner on Team PETA pledges to raise Rs 9000 or more to help us with our vital work for animals. In addition to raising money, running for PETA will also help raise awareness of animal rights in India. You'll be seen by hundreds of people wearing your PETA T-shirt on race day, and everyone who sponsors you will learn more about PETA and the work that we do.
Plus, imagine running alongside like minded people who love animals just as much as you do. There's always a great sense of camaraderie among PETA runners, and we'll be there to help you – and any friends and family who attend – with anything that you need. You can also expect lots of help before, during, and after the race and a loud cheering section on the sidelines.
Don't want to run but want to help animals through the SCMM? It's easy! Many people participate by making a donation to PETA through the United Way of Mumbai (the official charity partner of SCMM) or by signing up online for their own personal fundraising page to benefit PETA.
Whether you want to run or just join in the fun through a fundraising page, please contact Prashant Singh at [email protected] or on 02240727382   today.
Remember, no matter how you participate, animals will be the real winners. See you at the finish line!