Join PETA India's World Stroke Day Webinar on 29 October
It seems that health is all anyone can talk about these days – and for good reason! It's important to be proactive about your health, which is why we're inviting you to PETA India's upcoming webinar about using the power of plant foods to protect against strokes.
Strokes are a leading cause of death and disability in India. On World Stroke Day, 29 October, PETA India will be hosting a special webinar from 6:30 to 7:15 pm (IST) with Dr Zeeshan Ali, the Kickstart India program specialist for the Physicians Committee for Responsible Medicine, which specialises in chronic diseases and nutrition.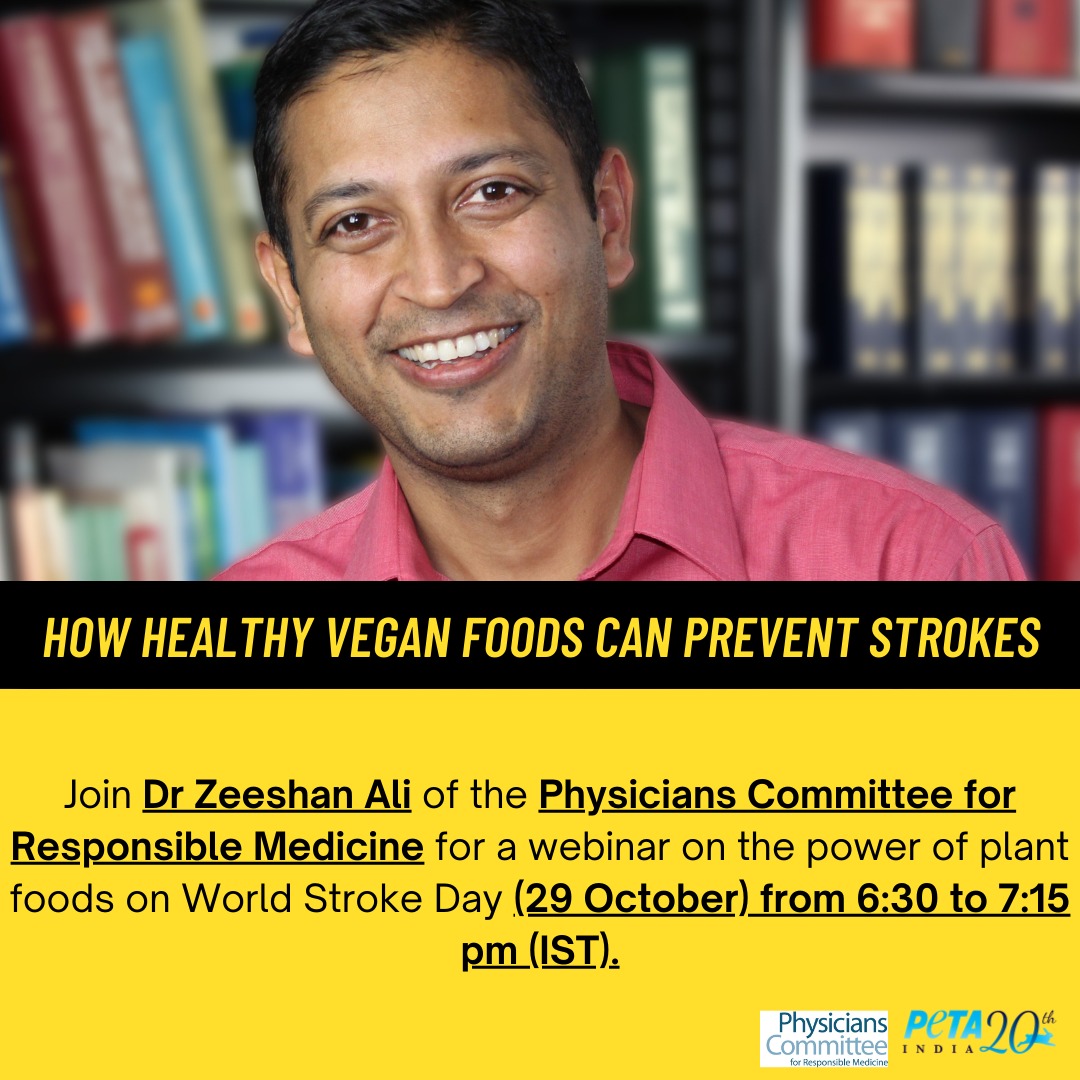 Learning that eating the right vegan foods can prevent heart disease and strokes is powerful information. Research shows that avoiding meat, eggs, and dairy – which are full of saturated fat and cholesterol – and eating more fruits, vegetables, grains, and other vegan foods are the best ways to control blood pressure and cholesterol: two key factors for strokes. In fact, eating wholesome vegan foods can unblock clogged arteries and greatly reduce the risk of suffering from cancer, diabetes, or obesity. It also reduces the risk of developing coronary heart disease by 40% and hypertension by 34%.
Some time ago, the Ministry of Health and Family Welfare even tweeted an advisory against eating meat, eggs, and other animal-derived foods.
Take advantage of this exciting opportunity to improve and protect your health by signing up for PETA India's webinar with Dr Ali today.
Hurry! There are a limited number of virtual seats for this engaging session.