Great Ways to Invest Your Time During Earth Hour
Did you know that globally, animal agriculture (that is, raising animals for meat, eggs, and dairy) is responsible for more greenhouse gases than the world's entire transportation sector? It uses up one-third of the world's freshwater and one-third of global cropland as feed. According to the 2017 Pulse of the Fashion Industry report, published by Global Fashion Agenda in collaboration with the Boston Consulting Group, cow leather is the most polluting material in fashion, while silk and wool are among the five most environmentally damaging materials.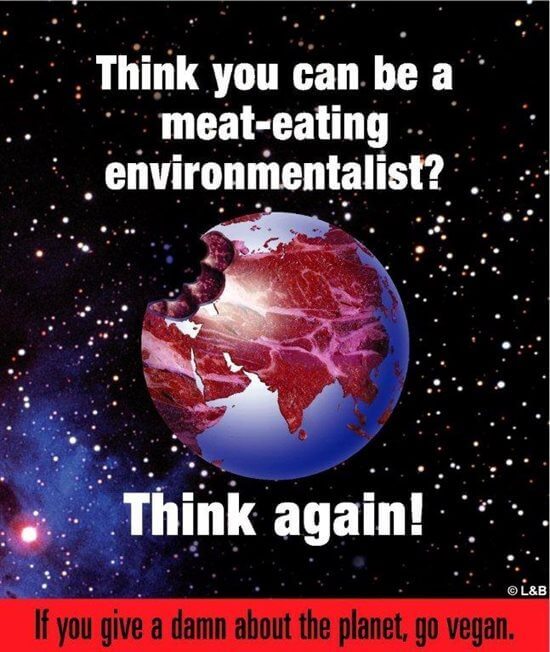 Spend Earth Hour creating a kind, sustainable world with these tips:
Watch animal rights documentaries. Check out this list of powerful films that help explain how speciesism – the misguided belief that some species are more important than others – hurts all of us, including our planet.
Read a book by candlelight. Use Earth Hour to read a book's worth of facts concerning the way the use of animals for meat, eggs, and dairy harms India's animals and the planet. Read Poorva Joshipura's For a Moment of Taste.
Order our free vegan starter kit.PETA India's handy guide to vegan eating is accessible and inspiring. Share it with a friend, or take the vegan pledge yourself.
Snack on a delicious vegan meal in the dark! Make a guessing game of what's being eaten, with the comforting knowledge that you are ingesting fruit, vegetables, grains, beans, and legumes – not anybody's flesh or secretions.
Make environmentalism go viral. Share PETA India's " "Meat's Not Green" video on social media to help your friends make the connection between eating vegan and helping the Earth.
Wear your values. Cows and buffaloes are abused for meat, milk, and fashion. Take PETA India's leather-free pledge, and encourage your friends to join you.
Put pen to paper. Write to your favourite retailers, urging them to offer more vegan fashions that don't support the cruel fur, wool, mohair, angora, down, exotic-skins, and silk industries.
Tell chain restaurants that you want vegan food for animals and the environment. Sign action alerts for KFC, McDonald's, and Burger King.
Do some dirty work! Use the hour to clean up trash from local streets or waterways – and then enjoy a vegan snack that's kind to our oceans and rivers.
Pledge to go plastic-free. Remember that avoiding plastic applies to the food we eat, not just its wrapping. Abandoned fishing gear is the most harmful form of marine debris for animals.
While we cannot achieve every Earth-friendly suggestion on this list within 60 minutes, there's one choice we can make that will have a huge impact on the environment: pledging to live vegan!
Let's use Earth Hour to help our planet – and all the sentient beings who live here.