CONTEST IS CLOSED: Get a Chance to Win Vegan Shoes From Empyrean Luxury – Enter PETA India's Contest TODAY!
PETA India is giving you the chance to participate in a contest to win a pair of stunning vegan shoes by Empyrean Luxury – a vegan designer fashion house. The brand's owner, Saksham Chaudhary, says, "By embracing vegan fashion, Empyrean Luxury pledges to stand as a socially responsible brand and never promote any kind of cruelty to animals in any manner." The company recently went vegan following communication with PETA India and from being deeply moved by our video that shows how animals are abused for leather.
The winner will receive a pair of Chunky Sock shoes worth Rs 42,000 that come in a beautiful red colour and are handcrafted from vegan materials.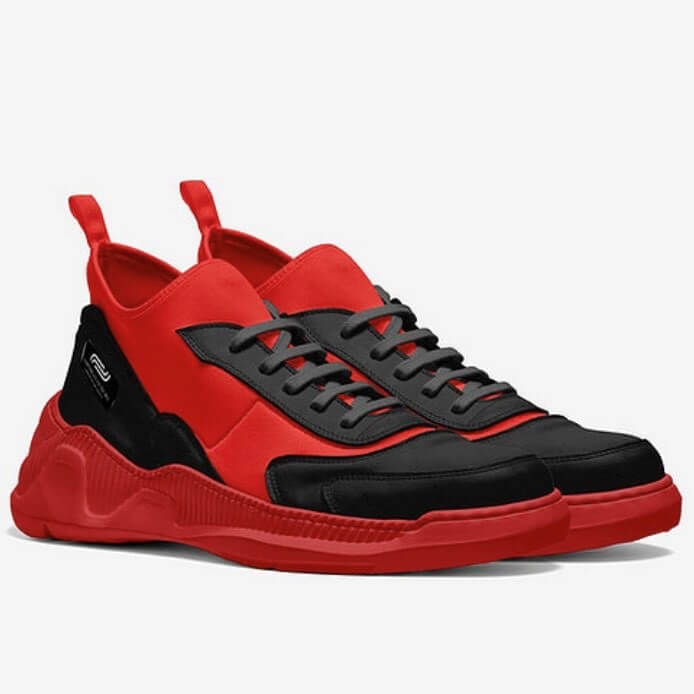 Take this opportunity to try your luck at winning a pair of luxury vegan shoes, simply by filling out the form below. 
This Contest is closed.
The contest has been closed on 15 November, and the winner has been notified on 17 November. PETA India has chosen one randomly selected winner. If you won the prize, don't forget to post the pictures on social media, tagging PETA India (Facebook, Twitter, and Instagram) and Empyrean Luxury (Facebook, Twitter, and Instagram) on social media with the hashtag #VeganShoes.
This contest was open to residents of India only. Best of luck – and keep helping, not wearing, animals! 
Are you a US resident? PETA US will show you some love by hooking you up with lots of other cool contests. 
No purchase necessary. Void where prohibited by law. 
By signing up here and giving us your contact details, you're acknowledging that you've read and you agree to our terms and conditions and privacy policy.