From Prison to Rehabilitation: One Parrot's Journey to Freedom
We may not look like classic superheroes, but PETA India's courageous team does wear masks and takes bold action, including risky rescue missions, to ensure animals' well-being and safety. The public regularly calls on us for help and we know the authorities to call on for back up, which was good news for one parrot in Kerala who was suffering in isolation in a small cage, insufficient to even spread feathers for more than five years.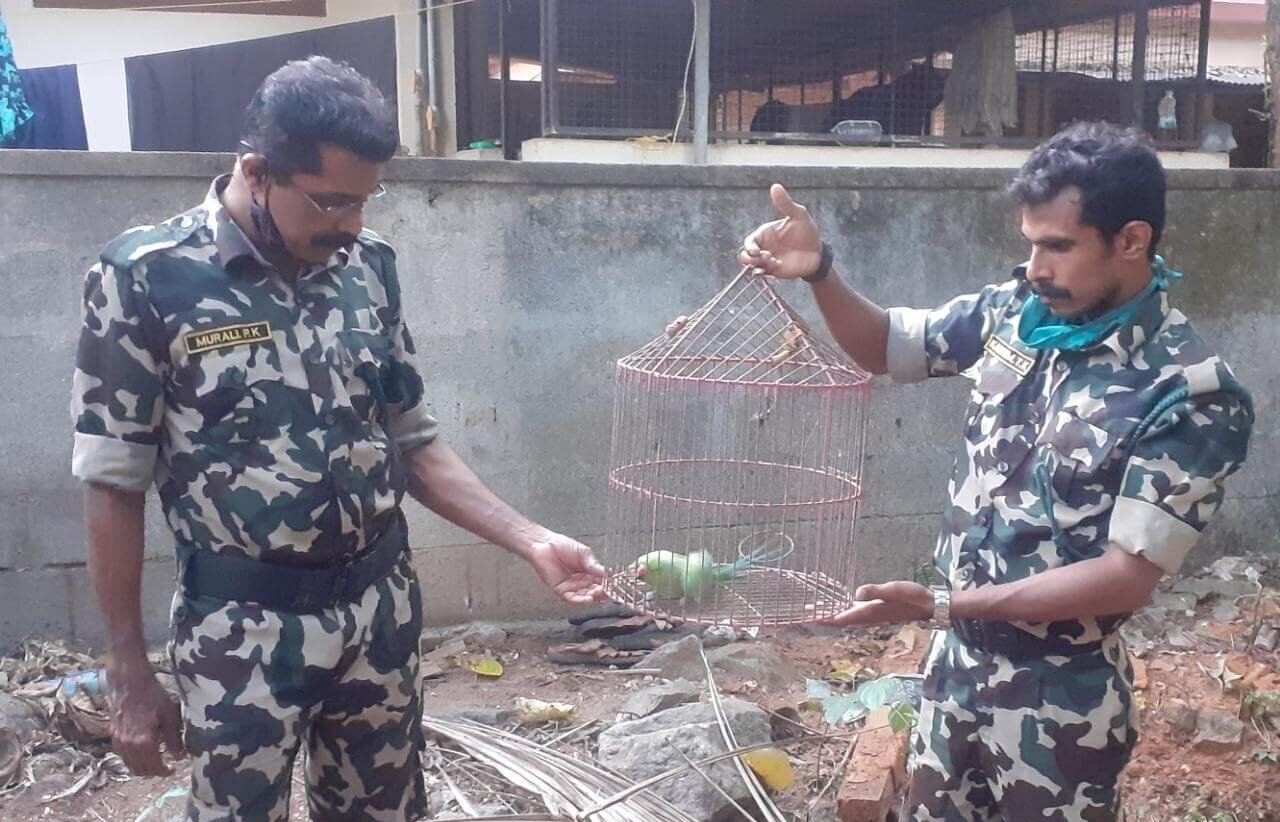 A concerned citizen reported to PETA India's emergency number (+91 9820122602) that a parrot was being held against his will inside of a civilian residence for more than 5 years in Kozhikode, and we didn't waste any time springing into action. Indian parrot species (parakeet) are protected under schedule IV of Wildlife protection act, 1972 and keeping them as a pet can cost you jail term of up to 3 years and fine up to Rs. 25,000/- or both.
To liberate this innocent parrot from a solitary life behind bars where everything natural and important to him is denied, PETA India immediately called the Range Forest Officer of Thamarassery, who has legal authority to deal with such matters. A mere 30 minutes later, the Range Forest Officer's team arrived on the scene and rescued the parrot. Once the medical examination is complete, the parrot will be sent to the Thamarassery Rehabilitation Centre. If he regains his ability to fly, the parrot will be released back into the wild and if not, he will live a happy and healthy life at the rehabilitation centre.
Thanks to caring people's vigilance, PETA India was able to save this parrot and countless other animals, from dangerous, abusive, traumatic, exploitative and life-threatening situations. Make sure you know what to do if you find or hear about an animal who needs help by reading PETA India's "How to Help an Animal in Distress" Guide. You never know when you might need to be someone's superhero.
Learn What You Can Do If You See Animals in Distress