During the COVID-19 Pandemic, PETA India Urges Delhi's Government to Take Action As Horses Are Testing Positive for Glanders
Following the 20 June report of the National Research Centre on Equines addressed to Delhi's Department of Animal Husbandry and Dairying stating that a horse, likely used for ceremonial purposes, was the latest to test positive for glanders – a fatal zoonotic disease which can be spread from animals to humans – PETA India sent letters to Lt Gov Anil Baijal and Chief Minister Arvind Kejriwal. We urged them to act immediately by prohibiting the keeping and use of equines – horses, donkeys, and mules – in Delhi to protect the public. COVID-19 is also a zoonotic disease, believed to have first infected humans through contact with wildlife at a live-animal market in China.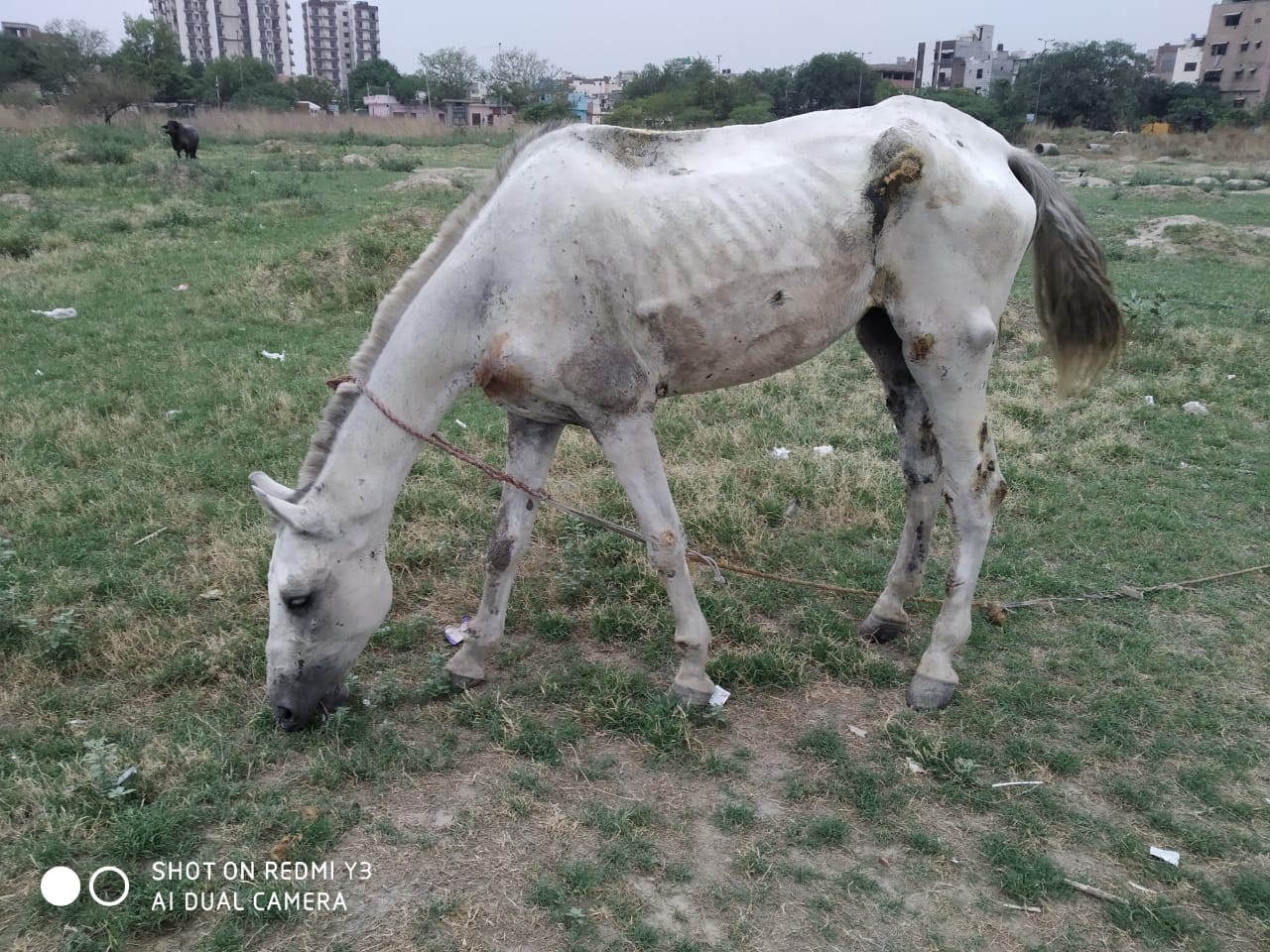 We pointed out that although eight horses tested positive for glanders in 2019 and 40 in 2018, no action has been taken by Delhi's Department of Animal Husbandry and Dairying to prohibit the movement of equines or conduct disease surveillance, as mandated by the Prevention and Control of Infectious and Contagious Diseases in Animals Act, 2009, under which glanders is a notifiable disease, and the 2019 National Action Plan for Control and Eradication of Glanders in India issued by the central government.
Glanders is a contagious, fatal disease in equines caused by the bacteria Burkholderia mallei and characterised by the serial development of ulcerating nodules commonly found in the upper respiratory tract, in the lungs, and on the skin. Humans may become infected with the disease through contact with infected animals or inhalation. Without proper treatment, it can lead to a painful death.
The 2010 resolution by the Municipal Corporation of Delhi banning tongas in the state cited the high prevalence of glanders as one of the major reasons for the ban, but it's yet to be implemented. The policy of the South, North, and East Delhi municipal corporations for issuing licences to use horses for weddings – which we have urged the body to repeal – doesn't mandate routine disease surveillance in the animals, putting their health and that of the public risk.
Please send a tweet to Chief Minister Arvind Kejriwal urging him to ban the use of horses for weddings or any other purpose, thereby protecting humans from another deadly disease.